There are many hosting options, each tailored to meet specific needs. It's clear that the resources required for a personal blog are vastly different from those required for a thriving eCommerce site. With this tool you can see that different types of websites are hosted on different hosting solutions.
Types of Web Hosting You Need To Know About
Let's look at the 6 most popular hosting options and their fundamental features.
Shared Hosting
With the widespread use of the Internet, an increasing number of individuals and businesses attempt at establishing a web presence. Websites are no longer restricted to large corporations. Nowadays, personal sites and businesses of all sizes can benefit from a website.
A properly configured server can host multiple websites, particularly those with low traffic levels. This means that multiple sites can be hosted on the same server, which is known as shared hosting. Because server expenses are divided among multiple clients and maintenance costs are reduced, this type of hosting has grown in popularity. However, shared hosting has its limitations considering the fact that hardware and software resources are shared among clients, which can affect performance.
Despite these limitations, shared hosting is an adequate solution for many situations including:
Personal pages or small blogs
Business information sites
Small online retailers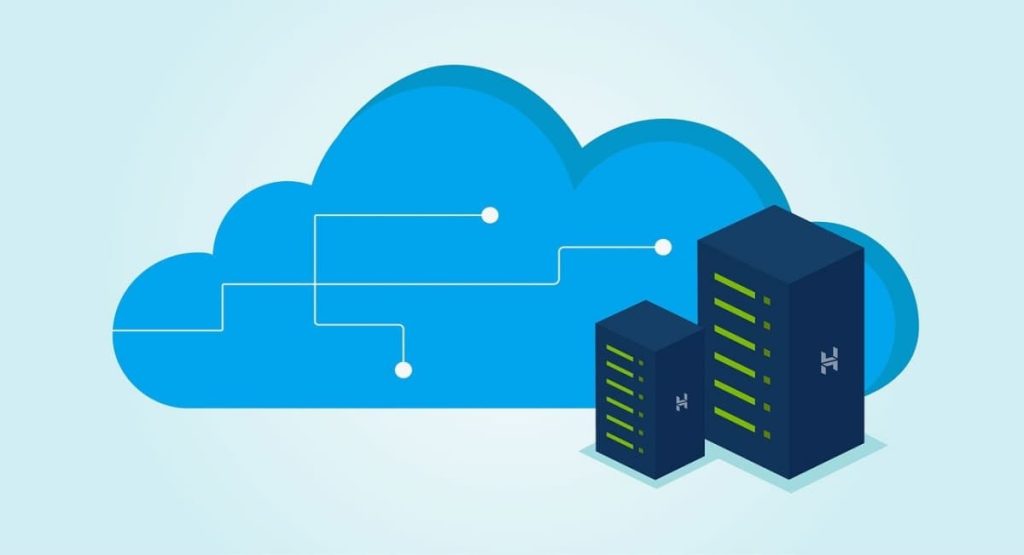 Advantages of Shared Hosting:
The least expensive option on the market
Easy to use and understand, especially for beginners
There is no need for any additional configuration
Server updates and maintenance are handled by the hosting company
Drawbacks of Shared Hosting:
Clients share resources (such as IP addresses, processors, memory, and networks)
Custom software installation is restricted
There is no administrative access
Other clients' actions can have a negative impact on your website
WordPress Hosting
WordPress hosting is a type of shared hosting that is specifically designed for users of the WordPress platform. Because it comes pre-configured with the CMS, this type of hosting makes it much easier to create a website with WordPress. It also includes some features that shared hosting does not, such as caching systems, CDN services, and security applications.
It's important to remember that this hosting is only available for WordPress and that access to hosting resources may be more limited than with shared hosting.
Advantages of WordPress Hosting:
Designed specifically for WordPress
Beginners will find it easy to use
Simplified WordPress installation and configuration
CDN and security applications are included in the built-in caching system
Drawbacks of WordPress Hosting:
You are limited to WordPress
WordPress multisite functionality is not supported
There is no direct access to the database
DNS changes must be made through technical support
Reseller Hosting
Individuals who want to make money from hosting services but don't want to invest in their own hardware can use the reseller hosting model to get started. Although renting a VPS, cloud, or dedicated server is also an option, reseller hosting is widely preferred because it typically includes cPanel, WHM, WHMCS, and other essential tools that streamline business management.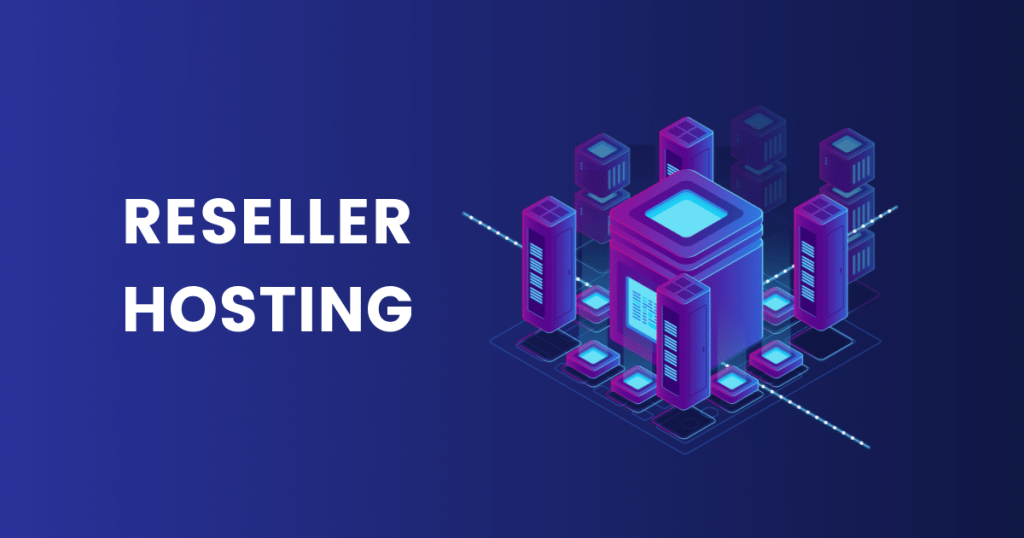 Advantages of Reseller Hosting:
Increased processing and memory
Individual cPanel accounts are provided for each client or website
Excellent for large sites
Drawbacks of Reseller Hosting:
Technical knowledge is required
Clients must manage the server themselves
Limited hosting features are available
VPS Hosting
VPS hosting is basically a cross between shared and dedicated server hosting. Instead of hosting a website on a shared server, virtualization technology is used to create multiple virtual servers within a larger, more powerful server.
This differs from traditional shared hosting, in which server resources are shared among multiple websites, potentially resulting in performance issues if one website requires more resources.
In contrast to shared hosting, VPS hosting dedicates a portion of the server's resources to the client's website, resulting in better performance. However, this comes at the expense of increased server management complexity. VPS customers are responsible for managing their own servers, so if they don't have the technical expertise, they will need to sign up for a managed service or managed plan with a hosting provider.
Advantages of VPS Hosting:
Dedicated resources similar to a dedicated server
Protection from other customers compromising your website
The ability to customize software
Higher performance when compared to shared hosting
Drawbacks of VPS Hosting:
Higher prices
Complex server management
Cloud Hosting
With services such as Google Drive, Dropbox, and OneDrive, Cloud computing is becoming more and more popular. It shows users how to store their files without relying on physical storage devices. This technology is also used in web servers to provide what is known as cloud hosting.
In this hosting model, multiple web servers collaborate to form a cluster. To put it simply, the client's website is hosted on multiple servers at the same time.
For example, one server may be dedicated to databases, another to file storage, and a third to email. Users are not aware of this division, which exists to optimize resources, simplify maintenance, and ensure optimal website availability.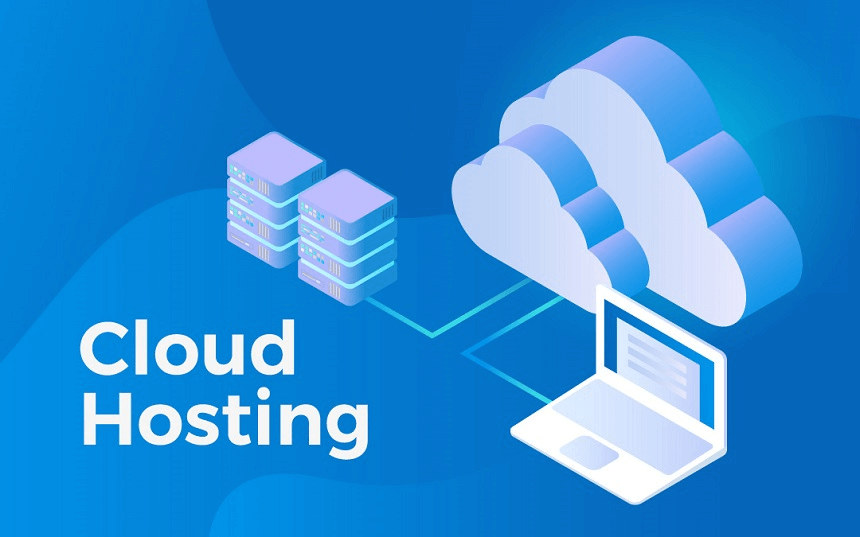 Advantages of Cloud Hosting:
High availability with a Service Level Agreement of 100%
Increased scalability
Administrator (root) access on VPS and dedicated servers
Drawbacks of Cloud Hosting:
Complex server management
Additional server management responsibilities
Higher prices when compared to VPS options.
Dedicated hosting
You can also rent a dedicated server for your website, which is a type of hosting known as dedicated server hosting. The main advantage of this solution is that all hardware and software resources are dedicated solely to your website, resulting in faster loading speeds and the ability to support more visitors at the same time.
However, this type of hosting is much more expensive than shared hosting because the client is responsible for all server maintenance costs.

Users must be familiar with dedicated server configurations or opt for a managed plan offered by a hosting company, which raises the overall cost of the service.
Advantages of Dedicated Hosting:
Complete and unrestricted access to resources
Gives you root access
Allows for software and hardware customization
Physical servers are solely for the client's use
Drawbacks of Dedicated Hosting:
The most expensive hosting option available
The customers must manage the servers on their own
It is more difficult to manage than other hosting options
When selecting web hosting for your business, it's essential to consider various factors, including your specific needs, budget, and technical expertise. QuickBooks hosting benefits can include efficient resource management and enhanced performance, but it's crucial to choose the hosting type that aligns with your requirements.
Conclusion
All in all, if you are looking for web hosting, you can rest assured that there are numerous options available on the market. Just make sure you conduct your research before choosing one of those options.
Was this post helpful?
Let us know if you liked the post. That's the only way we can improve.