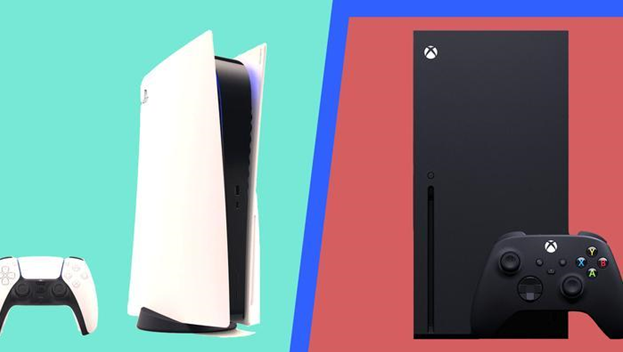 Before, gaming consoles were only built for gaming, and many would spend hours playing their favorite games. But technology has evolved, and gaming consoles nowadays can do much more than just kill zombies in Battle Royale.
Now, gaming consoles have dominated the entertainment sector as you can now use them to stream your favorite shows on your preferred streaming platform. Yes, that means you can play a game of FIFA, and once bored, you can switch to streaming Obi-Wan-Kenobi on Disney Plus.
Most gaming consoles built recently are compatible with major streaming platforms worldwide. Also, they are compatible with tools that enhance security, such as a VPN which you can use to access streaming platforms unavailable in your region. When it comes to bypassing geo-restrictions, Crazystreamers offers detailed guides that are easy to understand.
With that in mind, which are the best gaming consoles for streaming?
The Best Gaming Consoles for Streaming
For a gaming console to be among the best, it must be compatible with most streaming platforms. Also, it should have a good resolution for beautiful quality videos. Below are the best gaming consoles for streaming.
Xbox Series X
Xbox Series S
Nintendo Switch
Xbox Series X
Released- Nov 10, 2020.
Price: $499.99
X box Series X allows you to play video files from an external hard drive. It also consists of an optical disc drive that you can use to play Blu-ray, CDs, DVDs, and UHD Blu-ray discs. Yes, using discs and files is irrelevant to streaming TV, but it just shows the platform's dominance in the streaming industry.
Many experts have rated Xbox Series X as the best for several reasons, including its compatibility with many streaming platforms. It's also good when it comes to gaming. But other features such as streaming and gaming it's evenly matched with the latest version of PlayStation, PlayStation5.
But the main features you should look at when it comes to streaming are the number of supported apps and the resolution quality.
X box Series X supports up to 8K UHD resolution. But you will enjoy more on that resolution while playing games, for many streaming platforms don't have much content available in 8K resolution.
Apps Compatible with Xbox Series X
Below are the apps compatible with Xbox series X
Amazon Prime Video
Twitch
Starz
Netflix
Sling TV
ESPN+
Apple TV+
Hulu
Crunchyroll
Disney+
YouTube TV
Pandora
WWE Network
Telemundo
Spectrum TV
Showtime Anytime
HBO Max
Discovery Go, etc.
PlayStation 5
Released- November 19, 2020.
Price: $499.99, £479.99, AU$799.95
PS5 was first released in Australia, North America, Japan, South Korea, and New Zealand on the 12th of November 2020. The gaming console was later released to the rest of the world a week later. After being launched, PlayStation 5 didn't have many streaming apps available, fewer than its X-box counterpart.
Now, PlayStation 5 has managed to keep up as it has made more apps available on its device, including apps that aren't available on Xbox consoles. Such apps include Peacock, DAZN, and NFL Sunday Ticket.
Even though it's still behind X box Series X, EPL fans will opt for Play Station 5. Why? Because all English Premier League games are available on Peacock and DAZN.
PlayStation 5 Compatible Apps
Amazon Prime Video
Peacock
Sling TV
DAZN
Tubi
YouTube
WWE Network
Twitch
ESPN+
Crunchyroll
Netflix
HBO Max
NFL SUNDAY TICKET
Pluto TV
Funimation
Play all your discs on PlayStation 5. The gaming console consists of an optical drive supporting CDs, DVDs, UHD Blu-ray and Blu-ray. It also supports external hard drives.
Also Read: "How to Clean PS5"
Xbox Series S
Released- November 10, 2020
Price: $299.99
You can't compare Xbox Series S and X, for S is way less powerful and cheap than the Series X. Even though the Series S doesn't support discs, for it doesn't have a disc drive, that doesn't mean it's weak when it comes to entertainment. It consists of the same apps on Xbox Series X, with the same streaming resolution of 4k.
So, if you ask me, I would say it's a good gaming console worth buying, especially if it's the first time you are purchasing a gaming console. With this device, you will stream all the platforms you want, and you can get it for only $299.99.
Another difference between the two is that the Series S comes with an HDMI cable, but not the HDMI 2.1 Ultra-Fast cable that is available on Xbox Series X. That's a huge blow when it comes to streaming for Xbox Series S won't be able to stream 8k resolution content without HDMI 2.1 cable. But you can buy the cable and still be over$75 cheaper than the Series X.
Nintendo Switch
Released- October 8, 2021
Price: $349.99
Watch TV on Nintendo Switch on its 5.5" screen. You will watch content on 720p on Nintendo's 5.5-inch touch screen.
But for a higher quality of 1080p, you must connect it to your smart TV. Unlike the PlayStation and the Xbox, Nintendo is only compatible with Hulu and YouTube.
Nintendo wants to focus more on gaming than TV streaming apps. The reason Nintendo hasn't included Netflix as one of the supported apps.
While looking for a gaming console, consider looking at the below-mentioned specs.
Ports
Supported apps
Resolution
Optical disc drive
Conclusion
Even the PlayStation die-hard fans will agree that X box Series X is the best gaming console for App streaming. Both X box Series X and PlayStation 5 are worth it, for they are good devices for streaming consisting of 8K resolution.
The only difference between the two is the number of streaming Apps available. So, it's up to you to decide.
Was this post helpful?
Let us know if you liked the post. That's the only way we can improve.