Social media is becoming more popular among people of all ages. The younger generation views it as a chance to make new friends, share experiences with current friends, and progress by learning new information about, among other things, how technology is evolving. The elderly use social media as a platform to reconnect and stay up to date with friends and family. All age groups find entertainment on social media sites enjoyable. This explains why the majority of individuals are active on social media sites throughout the day.
However, the target audience's interest is crucial for a marketing campaign to be successful. Since social media attracts users' attention, most brands use social media marketing to ensure that their advertising is effective. More specifically, let's look into SaaS social media marketing for the sake of this article.
What Is Social Media Marketing?
Social media marketing is a type of marketing strategy that applies corporate marketing tactics to social networking sites. Social media platforms allow for the engagement of virtual communities and networks through the development and dissemination of ideas, information, and beliefs.
Social media marketing's goals are to improve sales, drive more customers to a brand's website, raise awareness, foster trust, and monitor analytics and performance. Social media has an impact on people of all ages. Businesses use this as a yardstick, and as a result, their marketing efforts through it have skyrocketed.
What Is SaaS Social Media Marketing?
SaaS social media marketing is a form of digital marketing that is used by SaaS companies like Rocket SaaS to promote their SaaS products. However, SaaS companies use a variety of digital marketing strategies in addition to social network marketing. SaaS social media marketing accounts for a significant portion of all kinds of marketing.
Despite how successful social media marketing is, SaaS businesses may struggle if they do not have a solid understanding of how it works. But a thorough comprehension of its fundamentals and how it functions provides incredible efficiency and produces a strong return on investment (ROI).
Best Practices for SaaS Social Media Marketing
SaaS social media marketing is currently popular because SaaS businesses are starting to recognize its advantages. All SaaS social media marketing will be useless, leading to a loss of cash, if this digital marketing strategy is used improperly. Let's quickly go over the best SaaS social media marketing strategies that ensure success.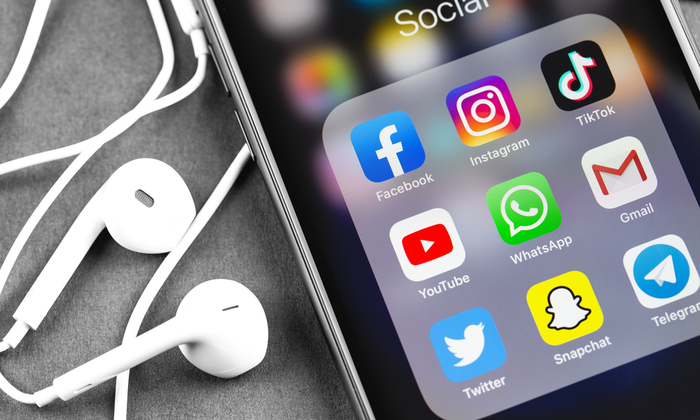 1. Understand your customers: SaaS businesses must first recognize their customers and comprehend who they are in order to implement a successful social media marketing strategy. This is a requirement for all other SaaS social media marketing practices to be successful. Knowing your customers will enable you to recommend the kind of social media platform they frequently use and offer you an advantage when choosing which social media marketing platform to use. Knowing who your target audience is can help you determine the kind of marketing strategy to implement on social media. This will indicate whether content promotion or advertising will be the most successful.
2. Social media platform research: Research is done on the social media platform that SaaS customers use to learn the dos and don'ts. Each social media network has its own terms of service that govern how marketing is conducted there. To have a better understanding of how social media platforms operate, be sure to surf the web and read their blogs. Your SaaS social media marketing will become simpler and quicker as a result. Consequently, it will also become efficient and have a greater impact.
3. Develop a plan: The effectiveness of your social media marketing strategy will define your success on the platform. Make sure you develop a realistic, time-bound strategy that is in line with the goals and aspirations of your SaaS company and is accurately represented. This plan needs to cover metrics tracking, analytics tracking, and performance tracking.
4. Create a professional account: The social media profile you create must include complete details about your SaaS business and you. Avoid running a lot of accounts and complicated profiles. Ensure that the information on your profile is clear, emotive, and engaging. This greatly contributes to the effectiveness of your marketing strategies.
Conclusion
Social media provides a new type of opportunity for businesses to interact with customers. SaaS companies are using the rise in social media marketing influence to outperform their rivals. Your social media marketing will be more effective and serve its intended function if your SaaS company closely adheres to the recommended practices outlined in this article.
Was this post helpful?
Let us know if you liked the post. That's the only way we can improve.