Instagram has become the most targetable visually-driven marketing channel with 2 billion active users and offers a huge potential for brands to build a loyal audience and grow them. This platform is becoming the most important component of the social presence of almost every brand that is existing digitally. Because of the rising competition on this platform, it is very difficult for brands to maintain their unique identity and keep growing their followers.
If you are worried about the number of your followers on this platform, then you are not alone. There are so many brands who are striving to increase their followers on this network. Some people prefer to buy Instagram followers as it is very important for the growth of your brand.
Seriously, it is a proven fact that if you focus to grow your followers on Instagram, you can drive awareness of your brand among your audience, build a strong relationship with them, and eventually, you will start getting more clients for your business. In this guide, we are going to discuss the tips that are very helpful for brands to grow their followers. Let's get started….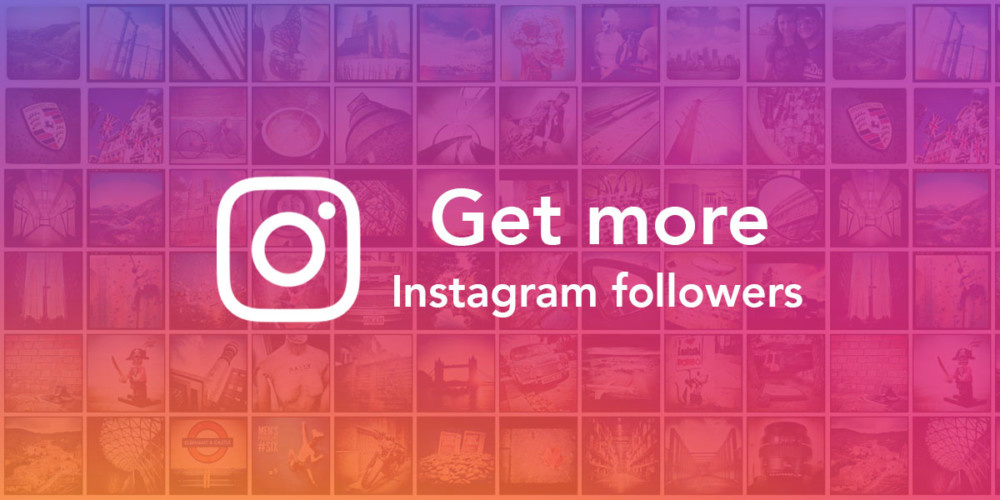 Tips to get more followers
If you want to stand out by getting more followers on Instagram, you will have to drive more traffic to your profile. The best way to do so is to treat your Instagram profile as a landing page and then you can optimize it the way you like.
1- Optimize Your Account
The first thing you need to consider in this respect is to optimize your Instagram account to make it more accessible and recognizable to your followers. Start it by looking at the appearance of your profile
Is your Instagram bio complete?
Is your profile picture resonate with your brand image or contain any visual identity of your brand?
Have you added the link to your website in your biography?
As these details define your brand identity on this platform.
2- Discoverability of Your Profile
The most important thing after optimizing your profile is to work on its discoverability and make sure that it may easily be searched for and discovered by the people who want to access it. To meet this purpose, you have to create a follower-friendly account which requires the following components.
It must be having a searchable username that resonates with your brand as well
Your profile picture must be looking so professional if you are using the logo of your brand, it must be sized ideally so that it can be seen on all screens.
You must point out the link to your website, wherever you have added it. Along with getting followers and likes on Instagram, it will drive huge traffic to your website.
3- Understand the Processing of the Instagram Algorithm
This might seem so difficult but it is not yet it has helped a lot of businesses to convert their ordinary feeds into high-ranking timelines. When you start posting according to the Instagram algorithm it increases the visibility chance to 50% more as compared to ordinary posts. So, it's very important to learn how to utilize this system to maximize its advantage for you. six factors can be very helpful for you in this.
The Instagram algorithm evaluates the performance of your posts based on the previous activity of your followers.
The algorithm always checks the recent post on your profile
It also evaluates your performance based on the engagement level of your profile
It ranks your performance based on your posting frequency as well.
It also evaluates your performance by looking at the type of content that is more liked by your followers.
It also evaluates your performance by calculating your active hours on the platform
By keeping in mind these above-given factors you can win the favor of the Instagram algorithm which helps you get more and more real Instagram followers.
4- Create Engaging Content
Once, you have given a completely professional look to your Instagram profile, now is time to focus on creating highly engaging and authentic content that grabs the attention of visitors and turns them into your followers. The more informative content you produce the more followers you get but don't forget to add the fun factor in your content so that it may not look so boring. For example
If they are following you for dog training tips you need to prepare content in a cute and fun way.
If you are giving financial services, then you need to be more informative and less creative
If you are giving marketing tips your content can be creative, informative, and entertaining at the same time.
So, this is how you can maintain the interest of your followers in your content.
5- Focus on Relevant Followers
You may have a crowd of irrelevant and uninterested followers that have nothing to do with the services you are offering or the products you are presenting to them. On the contrary to it, a small number of relevant followers that are interested in your brand can help you a lot with your goals. Your relevant followers must have the following attributes.
They must engage your posts by liking, sharing, or commenting on them
They appreciate your work and tell you it's worth it.
They are easy to be converted into clients
They help you get more followers.
6- Use Reels in Your Content
Reels are short-styled video content which is widely liked and encouraged by Instagram users. Although there are so many other types of content that we can create on Instagram it is one of the most popular formats for creating video content, that never misses its target. The below-given tip can be very helpful for you to create interactive content for Instagram reels.
You must focus to keep the content of your reels unique according to the ongoing trends.
Make content that is simple and resonates with your brand message.
It is a very good idea to keep your reel content informative as much as it can.
By following these tips, you can create high-quality reels that attract more and more followers to your account.
Wrap up
As we had a detailed discussion above on increasing the number of your Instagram followers but it is not about the number all the time. you have to focus the quality over quantity. A small number of interested followers can help you earn more benefits and popularity as compared to a massive number of uninterested followers. The most strategy to get succeeded online is to be authentic and social.
Was this post helpful?
Let us know if you liked the post. That's the only way we can improve.