Bitgert offers more features than only cryptocurrency buying and selling. It unleashes the potential for carrying out complex crypto transactions by facilitating transfers and providing payment options. Bitgert is the most rapidly expanding, trustworthy, and secure cryptocurrency trading platform, impacting the world by promoting economic freedom.
You can also read about Tectonic Crypto (TONIC): What Is It and Should You Invest?
What is Bitgert?
Although the Bitgert ecosystem is now built on the Binance Smart Chain (BSC), they have created their own blockchain that can allegedly process over 100,000 transactions per second with no transaction fees. According to Bitgert, its ecosystem has had a total of 350,000 members since its creation, and its blockchain has handled over 4 million transactions.
In July 2021, Bitgert debuted as an app on BSC for the first time. The project's initial name was Bitrise, and the ticker for its native cryptocurrency was BRISE. Bitgert became the new name for Bitrise in December 2021. The platform has continued to run on BSC since the rebranding had no effect on the coin or its ticker.
Bitgert news indicated its own blockchain network in February 2022 utilizing a cutting-edge "proof of authority" (PoA) validation system. Common names for this new network are Bitgert and Brise Chain. The project advertises itself as a platform that charges no gas fees and has a transaction processing rate of up to 100,000 per second (TPS). If the assertion is accurate, the blockchain will become one of the quickest, second only to Aptos, which has a maximum throughput rate of 160,000 TPS.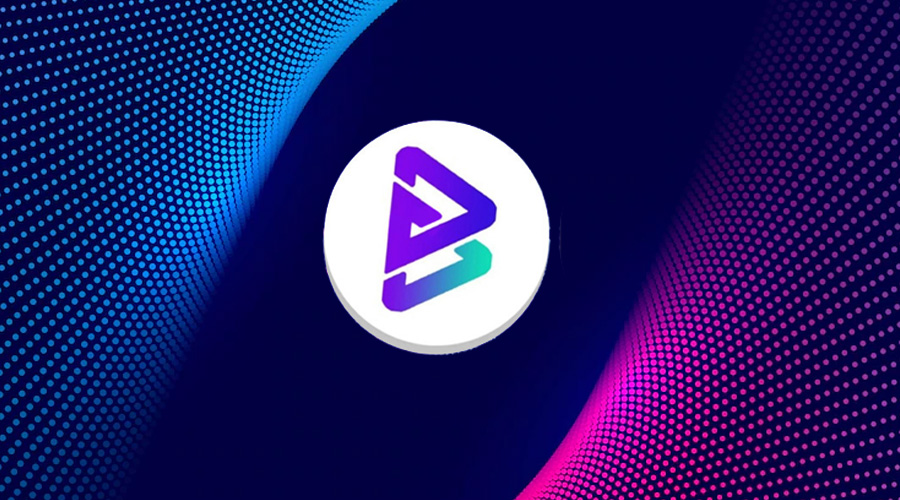 Despite Bitgert's promises to have "zero gas fees," using the blockchain incurs a modest amount of transaction fees. These charges, referred as as gas costs, are typically paid in the BRISE token each transaction and are fractions of a cent in size.
How Does Bitgert Work?
As previously said, Bitgert is a blockchain-based crypto engineering company built on the Binance Smart Chain (BSC) blockchain that aims to provide solutions for blockchain-based audits and products across the globe. The company has developed the Brise Chain, a quick-working blockchain, to help achieve this goal.
According to Bitgert, the proof-of-authority (PoA) design is what enables the BRISE Chain to offer short block times and low costs. Smart contracts are supported by its chain, which is also compatible with the Ethereum Virtual Machine (EVM).
Because BRISE is EVM-compatible, it launched with support for the wide range of Ethereum (ETH) tools and decentralized applications (dApps), making the switch from Ethereum for developers simple.
The Bitgert crypto ecosystem now includes the decentralized exchange (DEX) SPYNX Labs, the non-fungible token (NFT) market Miidas NFT Marketplace, and the decentralised finance (DeFi) protocol Knit Finance.
The native coin of the Bitgert and BRISE Chain crypto ecosystems, BRISE runs on smart contracts. These contracts allow the token to be traded and swapped for ERC-20 (based on Ethereum) and BEP-20 (based on Binance) tokens.
Is Bitgert A Good Investment?
Investing on Bitgert coin or the project's token, BRISE, is difficult to detect. As of the beginning of 2023, the price of the BRISE token was a pitiful US$0.000000380940. With a diluted price of US$380 million, the maximum supply of tokens is one quadrillion. Hence, for the value of the Bitgert coin to double, the project's diluted valuation would have to rise by US$380 million.
The price of the Bitgert coin has already achieved an all-time high of US$0.00000184, therefore an increase from the present value is possible. The project uses marketing effectively and attracts investors with its low token price and outlandish claims.
Bitgert Price Prediction 2023
According to the technical analysis of Bitgert prices expected in 2023 Bitgert price predictions show that the minimum cost of Bitgert will be $0.0000006599. The highest price that BRISE can trade at is $0.0000007499. The predicted average trade price is $0.0000006799.
In conclusion
Due to the large 395.68 trillion Bitgert token circulation supply, absence of a sizable social media presence, lack of project updates, and an environment overloaded with coins, Bitgert is at a crossroads.
Furthermore, Bitgert is surrounded by a number of cautionary tales. Its ownership structure, utility token, and auditing procedures continue to raise questions. Investors must carefully analyze each of these issues before deciding whether to invest in the BRISE coin. There is no easy fix and no guarantee that the asset will turn a profit over the long run.
The data, which includes Bitgert price predictions, is not intended to be either investment advice or a replacement for the advice of a qualified financial advisor. You should conduct your own research before purchasing Bitgert.
Was this post helpful?
Let us know if you liked the post. That's the only way we can improve.