Owning a timeshare feels like a great opportunity at first, but eventually, it grows into a huge buyer's remorse. People are easily lured by the enticing timeshare offers and disregard their needs, leading to a decision they regret for a long time. They plan to sell or rent it out, only to find that there are already numerous sellers like them, while only 1% of buyers are out there.
Consequently, they turn to timeshare cancellation companies for assistance. Many companies, such as Timeshare Compliance, Wesley Financial Group, etc., provide legal aid to help them out of a timeshare. Are you also planning on working with Timeshare Compliance?
You may face the doubt, 'Is Timeshare Compliance a legit company?' When dealing with financial concerns, you definitely want to be sure of your investments. Thus, it is vital to be aware of a few things about the process before hiring a timeshare exit company.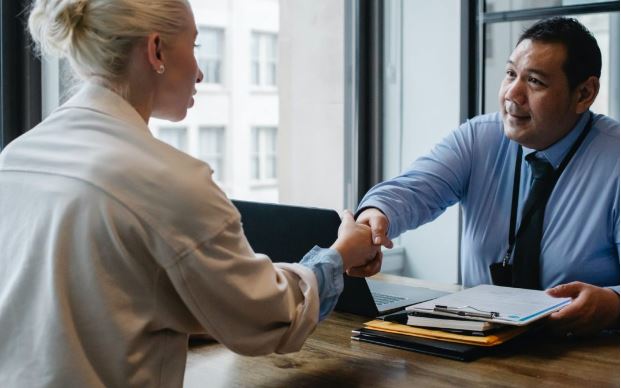 How to find a legitimate exit company?
To avoid being trapped in timeshare company scams, you must take the necessary measures to find a legitimate company. Before making any payments, thoroughly research the company to check its authenticity.
Timeshare exit companies are restricted from making false promises. They rely on illegal and unethical methods to cancel your timeshare contract, and then you have to bear the consequences. You'll eventually end up owing more money than before. Thus, it is wise to find a legitimate company to receive the best services.
Here are some tips to know whether a company Is legitimate or not:
Client feedback and testimonials
One of the most reliable methods to know if a timeshare exit company is legit is by checking its reviews and feedback from previous clients. A legit company offers a free consultation to potential clients where they explain their terms, process, and fee charges.
Do not pay any upfront fees before consulting a company. Look for companies with positive reviews and recommendations. Not every timeshare exit company can help you out. Hence, you must consult with them about your particular situation before paying any fees.
Another method is to check whether the company is regulated by your state. An authorized and authentic company must be state verified and have legal permission to offer services in that state. Legit timeshare exit companies are state-regulated that adhere to government policies.
If a company is caught exploiting the clients or is facing issues with the Attorney General, it is obviously fraudulent. Thus, look for reviews online to check the company's status and functioning. If it complies with the laws and regulations of the state, it is a legit company.
Apart from these, you can also contact the owner services department of the company to know about the value of your ownership and how much you can get in return. In all cases, ensure to ask questions and learn more about the company before making any payments for their services.
To Conclude
Timeshare ownership entails heavy recurring expenses, such as repair assessments, maintenance fees, etc., and is not as flexible as advertised. Because of this, the owners are unable to enjoy a vacation as per their will. As a result, they start looking for options to get out of their timeshares.
According to a study, 85% of timeshare owners regret their purchase. They search for an authentic company to help them get out of their contracts. However, choosing a legitimate company is also quite tricky. Many timeshare exit companies are set up just to scam the frustrated and vulnerable owners and not provide healthy, constructive solutions.
If you plan to hire a timeshare exit company, ensure to follow the tips mentioned above to avoid becoming a swindled customer. Mindful research can help you make wise decisions and save money. The right, legit timeshare exit company will deliver meaningful assistance and productive results. 
Was this post helpful?
Let us know if you liked the post. That's the only way we can improve.