As you know, Facebook is one of the main factors in the course of interactions. You can use it for different purposes like relating with your friends and family, getting knowledge about world wonders, and promoting your online business. While you need it a lot, some common difficulties such as Facebook not responding or Facebook feed not loading can be irritating.
How to fix Facebook is down?
Sometimes you can not connect to Facebook with your computer system or or run the Facebook app on your phone. First, you have to find the problem and then you can fix it.
Here, we suggest some methods to fix your problem when Facebook is down.
Clean Cache of Your Browser
You may not have cleared the cache files of your browser for a long time. So it is time to clear it up. You might not know that your browser receives many cache files when as you visit different websites using it. Because of that, you need to clean the cache of your browser automatically.
You can clear your cache files from the settings menu for most recent browsers. If you want to delete cache files on Chrome or Firefox, you need to go to settings. After you cleaned the cache files, you will load the Facebook website without any issue.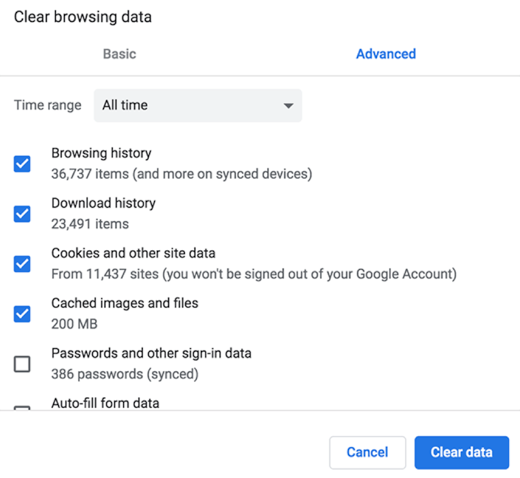 Set the Date and Time Again on Your Computer
Another probability is that your computer does not have the correct date or time. It can cause Facebook does not to work on your system. You may see that Facebook does not load on your computer when you have the incorrect arrangement of date and time settings on your computer.
The best way to get around Facebook's not loading issue is to set the correct date and time from the settings menu on your computer.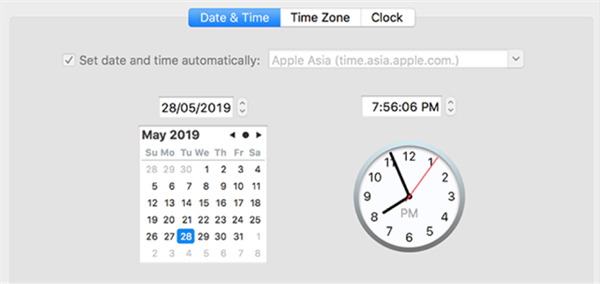 Run New Version of Browser
If you use an old version of the browser on your computer, you might not connect to Facebook. To solve this problem, you have to update your browser to the newest version. Remember that the past versions cause many issues and have many bugs in them. I extremely recommend you to run the most up-to-date browser app version on your system. You can download the new version of your browser from the official website of your browser.
Pay attention if your accessing Facebook trouble is in a unique browser. In this way, it might warn you like Facebook is not loading in Chrome on your computer. Now you have to try another browser to understand if the site runs in it.
Sometimes you may face the issue because the browser may not be harmonious with the recently turned out Facebook features. On this occasion, you have to open the website in a different browser, and it will work there.
Set Security Software Settings
The principal reason that people use security software on their system is to stop any dangerous files from entering their computer. Seldom, this software substitutes not harmed files worked by Facebook as harmful files, so you can not connect the site on your machine.
I suggest you adjust your security system settings as it allows Facebook to load out any problems. If it is hard for you to search for this option, you can turn it off completely. So you can access Facebook without any problem.
Stop and Relaunch the App
Sometimes, you might want to run the Facebook app, but it is not loading on your device. Now you have to stop the app and relaunch it from your app drawer again.
When you relaunch your app, you make a fresh start. Now, it is ready to serve you the content you need on your machine. It is an easy job to do, and it must work.
Install the Facebook App Again
Sometimes closing and relaunching the app will not work for you. In this case, you have to delete the app from your device and then place a new version of the app.
Notice that when you delete the app, you will also remove all the files linked with it. When you place another version of the app, it generates all the required files from scratch, which intends the files making problems would no longer be there. It means you can use the set without a hitch on your machine.
Disable VPN on Your Device
Like many other users, you may use a VPN to enter some sites. Sometimes, you can not load Facebook while the VPN service is running on your computer. The solution is so simple you have to turn the service off to load Facebook.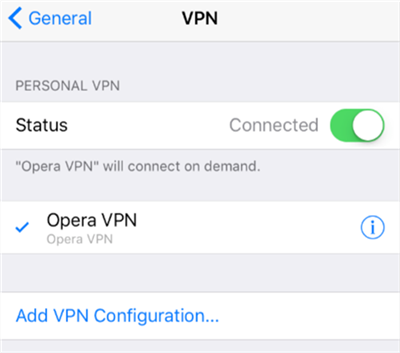 Modernize Your OS Version
If you are using an old version of iOS or Android on your system, you should update them to the newest versions to load Facebook properly.
An old version of the OS can cause problems like the Facebook issues. We suggest keeping your OS version always up-to-date.
Was this post helpful?
Let us know if you liked the post. That's the only way we can improve.