Selecting the best streaming application for your Firestick might take time due to the many available options. We have listed the top streaming applications to help you find the best streaming application so that you have uninterrupted entertainment.
These streaming applications are compatible with Firestick, each with a particular set of features and advantages. These apps open the door to unlimited entertainment by providing access to a wide range of content.
They are convenient and have an easy interface that ensures users can install and navigate them more easily to search for their favorite content. Thus, streaming apps provide the best entertainment from the comfort of your home and are flexible and cost-effective.
Our list includes all the key players of the streaming world, from the perennially popular Netflix and Amazon Prime Video to more recent entries like Disney and Hulu. However, we've also listed a few less well-known choices, like Tubi and Peacock, which provide access to an extensive collection of free content.
So take a seat back to upgrade your streaming experience.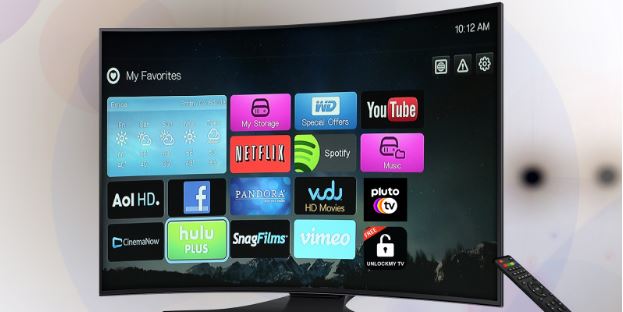 Criteria for Selection
The top streaming applications for Firestick were chosen after considering several factors. The first and most important factor was the user interface. To enhance the overall watching experience and to ensure that the person can easily find what he is looking for, the UI has to be simple and aesthetically pleasing.
Next comes the streaming quality. The application must provide high-quality continuous streaming with little to no buffering, especially for high-end TVs with 4K or HD resolutions.
Content collection also has a significant role while selecting the top application. Therefore, we have listed those applications which offer a wide range of content options, including new and popular releases. This gives flexibility to the user to select the chance he likes the most.
Other app-enhancing features include parental restrictions, offline viewing, and recommendations based on viewing history.
Top Streaming Apps for Firestick
Amazon Prime
Amazon Prime Video is a fire stick application launched by Amazon. The application offers access to many films, TV episodes, and original content. Users can also buy or rent movies and TV shows. Accessing and utilizing Amazon Prime Video is simple with the Firestick. The only drawback is paying a monthly subscription fee to enjoy the content.
Hulu
For Firestick users who prefer binge-watching their favorite series, Hulu is a well-liked streaming service focusing on TV shows. You can enjoy your favorite movies or tv shows without ads by paying an extra amount. The application works perfectly with all devices, ensuring you have uninterrupted entertainment.
Bee TV
It is a popular streaming platform that offers a wide range of movies and TV shows to its users. What makes this application popular is its simple and effective user interface. You can easily download and install the Bee TV APK file on your preferred device. The app also provides high-quality video streaming in various formats.
Disney+
Disney+ is an excellent option for families because of its family-friendly material, including new and vintage Disney films and various popular television programs. If you are a die heart fan of Pixar and Marvel, then a subscription to Disney+ is a must.
Pluto TV
If you want to enjoy your favorite TV shows for free on your Firestick, then you need this application. Pluto offers access to more than 100 line channels from all across the globe. The platform also has a massive library of on-demand content. The best part of this platform is that you don't need a password to access the content.
UnlockMyTv
This popular Firestick application is known for its great content and outstanding video quality. The interface of the application is straightforward and smooth. The best part of this application is that it is free from ads that ensure continuous entertainment.
TeaTv
Another free application with a vast collection of new movies. A user can download the content using this platform. The platform also offers excellent picture quality. And is optimized to run smoothly without any bugs or lack.
Conclusion
We've chosen the top streaming applications for Firestick based on user ratings and reviews. These apps give a wide variety of material and an incredible user experience with simple UI and excellent streaming. Users of the Firestick have access to a wide array of entertainment alternatives thanks to these streaming apps, making it a need for cord-cutters and entertainment fans alike. Some of the applications are paid, while a few are free. However, the users must also use a VPN for safe and secure browsing.
Was this post helpful?
Let us know if you liked the post. That's the only way we can improve.