In order to build a gaming ecosystem that gives its users complete ownership and control over all in-game assets, Eric Schiermeyer and Michael McCarthy founded Gala Games in 2019. Before joining Zynga, a $7 billion company founded in 2007 with the goal of "connecting the world via games," Eric served as CRO of Intermix Media, the firm that produced MySpace.
When Michael worked at Zynga as a creative director, he created Farmville 2, a well-liked Facebook game. The two recognized a chance in play-to-earn games, which gave consumers power while allowing producers to concentrate fully on game quality.
You can also read: What are NFT stocks?
Gala Games has prioritized decentralization since its creation, which prompted the company to go against any kind of presale or initial coin offering to allow for an organic release of the tokens through their node network. Their initial plan of action to do this was to expand the gaming network through the sale of Founder's Nodes, which form the basis of Gala Games' ecosystem. Gala coins, NFTs, and governance power are given to these nodes as compensation.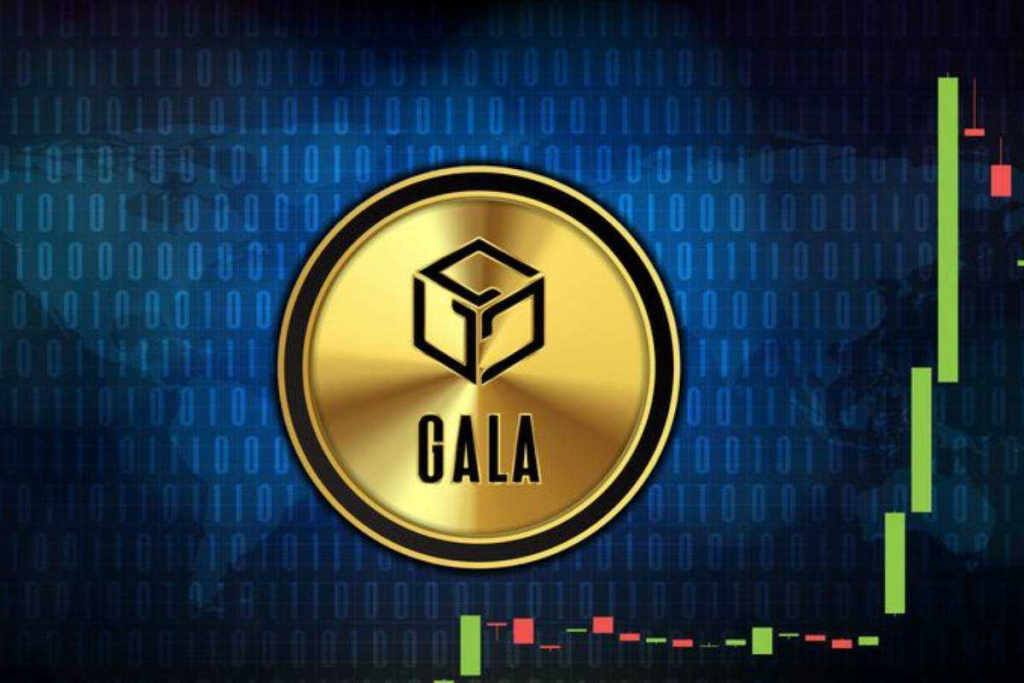 Gala is currently concentrating on the creation of their own private blockchain, GalaChain, as well as the purchase of alliances and prosperous game studios. GalaChain will significantly lower network expenses and provide greater scalability than Ethereum. With many more on the pipeline, Gala has made remarkable efforts in forging partnerships with companies like Frank Miller, Under Armour, and AMC's The Walking Dead. Gala Games seeks to dismantle the popular free-to-play Fortnite model, in which players basically rent in-game goods from the game's creator.
Introduction to Gala (GALA)
Gala Games is a gaming-related blockchain initiative that aims to create the largest gaming environment in cryptocurrencies. On the blockchain, several games of various types and genres are available on various platforms, including PC, Mac, and browsers.
What is Gala Games?
The ground-breaking blockchain gaming platform Gala Games incorporates NFT technology with entertaining games users genuinely want to play. Wright Thurston, one of the first significant cryptocurrency miners and a serial blockchain entrepreneur, Michael McCarthy, who also serves as the Art Director at Zynga to produce well-known games like Farmville and Zynga Poker; and Eric Schiermeyer, a co-founder of Zynga, an established online and mobile games company, founded it in 2019.
In an effort to create an ecosystem of blockchain games where players can enjoy new-age gaming while having the chance to earn cryptocurrency and own NFTs, Schiermeyer, McCarthy, and Thurston founded Gala Games. Gala Games strives to make fascinating games for ardent gamers, whereas most play-to-earn blockchain games are criticized for being monotonous and mechanical since they prioritize earning potential over the enjoyment of playing.
Gala Games has broadened its influence beyond gaming by introducing features like Listen and Earn and Watch and Earn into the music and film industries. Users can gather tokens and NFTs by participating in such media activities. Gala Games offers its consumers the best entertainment experience, with over 1.3 million active monthly users and 26,000 NFTs previously sold.
Via the Gala Game Nodes, a decentralized node system on Project GYRI's L1 blockchain, users in Gala Games genuinely have ownership over both the things they own and the entire Gala network. Founder's Nodes, Game Nodes, Player Nodes, and Film Nodes are the four different categories of Gala Nodes.
The foundation of the Gala Games ecosystem is made up of Founder's Nodes, which through their voting power, directly influence the growth and direction of the platform. Game Nodes carry out platform game-related duties to ensure the games run well. While Film Nodes play movies for users to watch, Player Nodes act as decentralized music players for users to listen to their NFTs.
After creating an account on the Gala Games website, you can choose any game and start playing immediately. Games on the Gala Games network are free, while you are still responsible for the accompanying gas costs, in contrast to standard video game streaming sites that might charge outrageous charges for games. All you need to play games made on the blockchain through different DApps is a computer and an Internet connection.
Benefits of Investing in GALA
The introduction of Gala to the market has a vast number of advantages for both consumers and developers. For starters, developers can use Gala's blockchain infrastructure to make games that are better and more lucrative. The network was built to handle the most cutting-edge and realistic metaverse settings. The network aims to offer more fun games enabled by blockchain technology in this way.
Gala tries to address a wide range of problems. One reason is that users have long been excluded from the gaming sector's financial gains. A market worth many billions of dollars is the gaming industry. In the past, gamers poured money into the market but were never allowed to get their money back after they had already spent it.
Gala wants to share a portion of the billions produced by gaming platforms with its customers. The network wants to make it possible for you to profit from gaming ecosystems by using NFTs and other types of digital assets. You can exchange these products for other well-known cryptocurrencies outside of the gaming industry by trading them on a number of DEX (decentralized exchanges).
How to Buy GALA?
Gala has been listed on most of the top cryptocurrency exchanges due to its success in the blockchain gaming industry. Today's live Gala price is $0.048 USD, with a 24-hour trading volume of $419,386,000 USD. Gala crypto price will reach 1$ by the end of 2024.
According to Gala price prediction 2025, Gala coin price should vary from $0.1 to $0.12, with an average price of $0.11 for GALA.
Potential Risks of Investing in GALA
For several reasons, buying GALA could prove to be a wise investment. The token is still in its early stages. Thus, its value may rise. Second, GALA has the support of a company with expertise in both the blockchain and gaming sectors. This gives them a distinct advantage when selecting how to use blockchain technology to boost efficiency and convenience. GALA's alliances with several well-known gaming firms also give it an edge over its rivals. Not to mention, this type of trade has a lot of interest, as seen by trends like the dramatic rise in the popularity of NFTs and cryptocurrency-based games.
Furthermore, because there will only ever be 50 billion Gala tokens in use, they make a profitable investment because their value can increase along with increasing demand. Almost 1.3 million people play GALA games right now, which is rising quickly. The GALA team continually enhances and develops the GALA games environment, which helps the GALA token appear as an excellent long-term investment prospect.
Strategies for Investing in GALA
Many services and goods offered by Gala Games at the time of writing are used by millions of people worldwide. They offer a large variety of games you can play right away.
A sum of 10 are available, and they are as follows:
Spider Tanks
Legends Reborn
Townstar
Superior
BattleStar Galactica Eternity
Grit
Fortitude
Eternal Paradox
Champions Arena
The Walking Dead: Empires
Town Crush
Mirandus
Legacy
Last Expedition
Echoes Of Empire
Gala offers simple access to games, and many only require a single click to start playing. Others need the designated launcher to be downloaded to your desktop or laptop, although installing these games is not very difficult.
Gala Games has included NFTs in its games, and each game has a separate storefront for the available collectibles. 26,000 NFTs have reportedly been sold on the market as of this writing. The most expensive of them all amassed a massive $3 million fortune. Given that the excitement surrounding NFTs has significantly subsided, I wonder how much that costs.
Gala Games also has a native token called $GALA. The first token sale took place in September 2020. It serves as the standard mode of payment on the Gala platform. By staking, investing, and participating in the games on Gala's platform, you can earn GALA.
Moreover, Gala has made the "Gala Nodes" available to its users. A node is a component of the currency required for them to operate. Many have them, including Ethereum and Bitcoin. It uses the blockchain as a decentralized ledger to maintain track of the cryptocurrency. Using Gala's designated nodes on the Gala platform increases your earning potential. Get extra tokens and exclusive NFTs.
In conclusion
Investors wanting to earn GALA can create an account on the business's website. Investors should exercise caution and keep in mind that cryptocurrencies are highly volatile investments without assurances of return, even while investing in a realistic figure of them might be a fun and exciting way to get started without spending thousands.
Was this post helpful?
Let us know if you liked the post. That's the only way we can improve.