After having more than a decade of experience in using Facebook and having more than 4K friends on Facebook, I am confident to say that I know how does Facebook friend suggestion works. Here, I'm going to share my experience and knowledge in this regard with you; you might have to have control over your Facebook friend's suggestions.
What is a friend suggestion on Facebook?
The Facebook suggestion is a feature of this social media to introduce new users to be connected. Friend suggestion is based on the Facebook algorithm, which considers different factors, including previous connections, previous activities, and also the information on the profile.
If you want to choose your own and desired list of friends, you should be very careful about it, and you must know how the Facebook algorithm and suggestion work and even how to control it.
The basis of Facebook and also Instagram algorithm is based on three main factors of interest, timing, and connection according to their speaker at a conference.
These three main factors affect how Facebook chooses who should it suggest to you, and again who you connected to change who would be the next suggestion.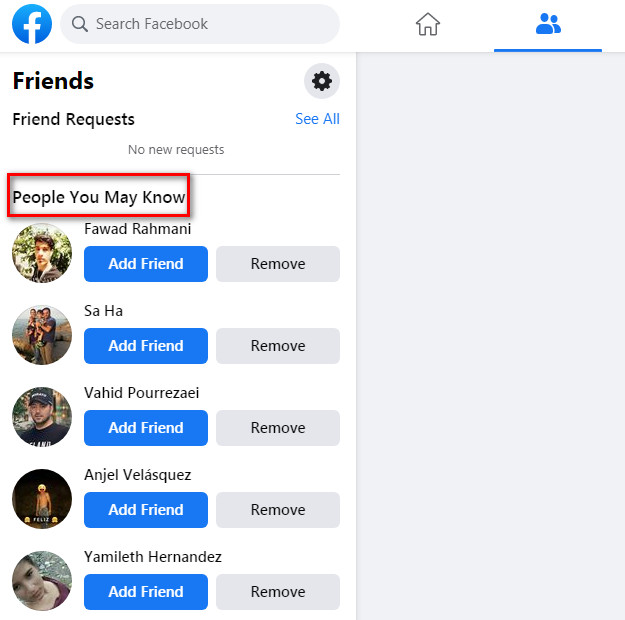 Why does Facebook suggest friends?
Facebook is a platform for finding the people you may know or make new friends; that is why Facebook suggests friends to you so you already may know them or want to get to know them later. Facebook suggest friends mostly use the following information to find friends.
Mutual Friends.
Work Information.
Education Information.
Groups that you are part of.
Browsing style.
Likes.
Keep reading to find out the exact answer to how Facebook suggests friends and get more detailed information on this feature. Besides, f you have an issue adding some one of Facebook you can fix this issue in the guide "Why can't i add someone on Facebook."
How does Facebook friend suggestion work?
This is a complete explanation about how Facebook friend suggestion work, and if you are interested to know more about how to change or stop it, read the next section below.
Interest: you might be wondering what is interest on Facebook.
Friends you add: once you add a person, you have given the facebook a clue who you are interested in adding as a friend. So, Facebook will start looking for a similar profile, and people in common. The most probably, the suggestion would be changed to that's users' friends.
Friends of friends: one of the most common ways that Facebook suggestion is mutual friends. You might face this and you see that sometimes you might have more than 100 mutual friends with someone.
Bio: the way you fill-up the bio affect who is going to be your next friends. Based on the information of your schools, university, places you lived, and family members Facebook would find and suggest those who are in the same category.
Likes and comments: the way you like posts affect the Facebook friend's suggestion. For example, if you like a page related to the automobile industry, therefore people who might have the same interest as you would come into the friend suggestion list.
The profile you visit: if you frequently visit a profile on Facebook, this would send an alarm to Facebook that you are interested in having that person as a friend. So, they would be added to the suggestion list.
Facebook search bar: every term you search on Facebook search bar can be counted as a sign to show your needs. Facebook will get this soon and send you the suggestion that might help you with your needs.
Google search: this is an estimated factor of Facebook suggestion because I have experience of this. Once I was looking for my favorite program and university on google, I noticed that the type of profile that Facebook shows to me is changing. I realized that those users were studied at the searched universities by me, or they have studied what I have explored.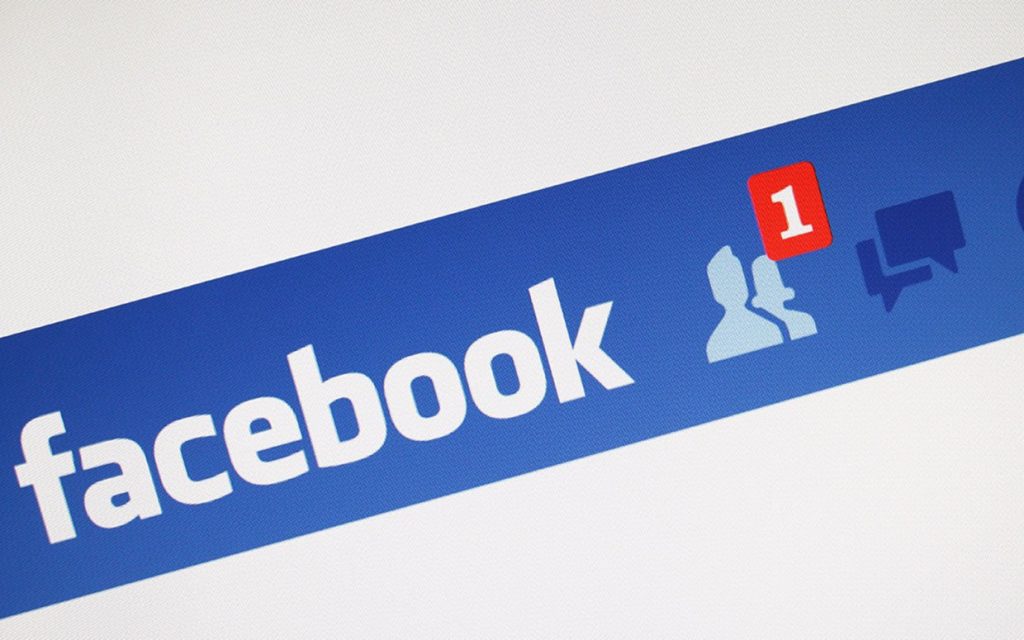 This made me somehow sure that once we logged into our google account, Facebook may have access to our search terms. With friend's suggestion Facebook, it might help us to know more about the search. However, it is not announced, nor confirmed, and this is an estimation based on my research and experience.
If you have the same experience, it is good to hear it in the comment.
How to control Facebook friend suggestion or notification?
If you are interested in having a related and quality list of friends, so you should take action.
First, do not accept the request that is not related to your interests. Because once you show the interest, the more will come to you with the same profile.
Second, add a few people who you like their profile more. This might include their education level or the place they live, or even the school they have studied. If they accept your request, Facebook will place you in their circle of friends' suggestion list, and it'll bring more related users to you.
Indeed, you cannot turn the suggestion off but you can control this. To prevent having new recommendations, you should stop accepting new friend requests (which you have been a suggestion for them). This action would send an alarm to Facebook that you are no longer interested in making new friendships or connections, and it will send no more suggestions to you.
You can also tap on hiding People You May Know, and it might help to make more connections by Facebook.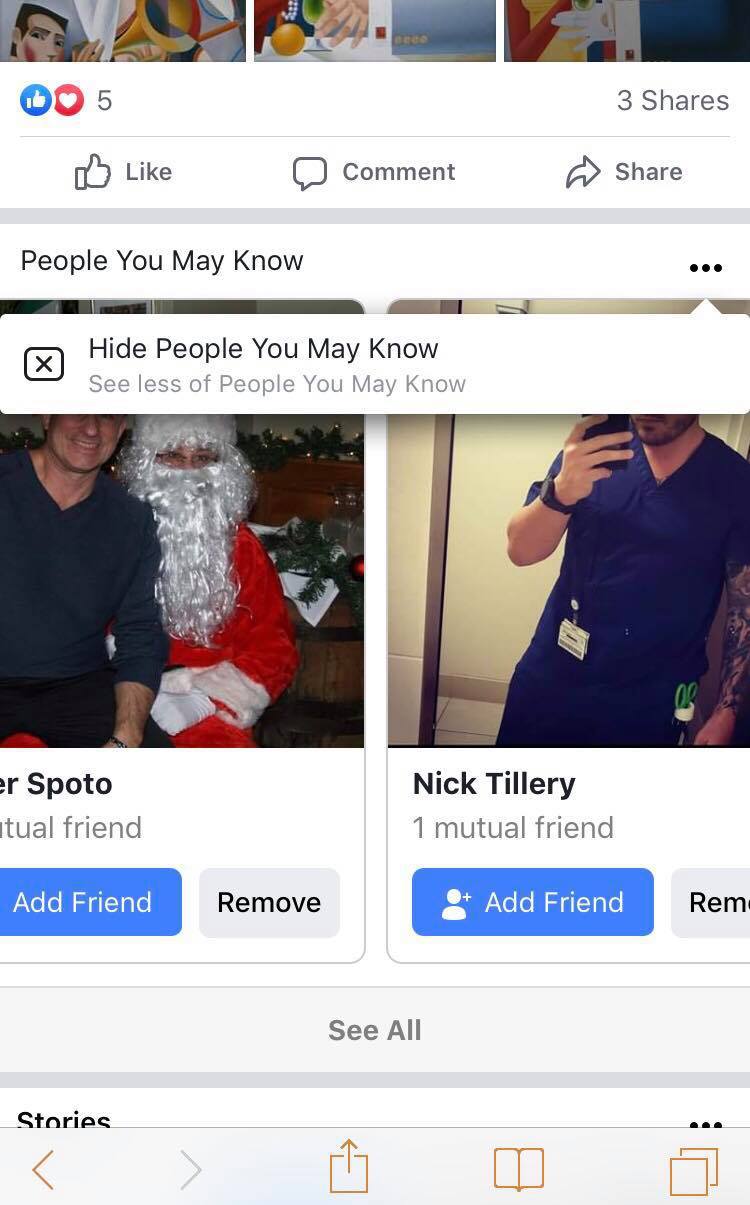 When does Facebook stop sending you friend suggestions?
My finding is like a rule of thumb, and I noticed when I stop accepting new friends, it sends the signals to the Facebook that I'm no longer interested in making new friends, and in preventing bothering a user or making Facebook a safer place for the user, it stops sending new suggestions.
How to send a friend suggestion on Facebook?
You are not able to send your name suggestion to any specific users unless you add someone, and your profile will be on that person's friend list suggestion. However, Facebook has an option to share one profile. You can find this feature on the Facebook profile.
To find your Facebook profile URL (ID) and share with someone else:
Go to facebook profile
Tap on three dots icon
At the bottom of the page, you will see the URL
Tap on Copy and paste where you need to share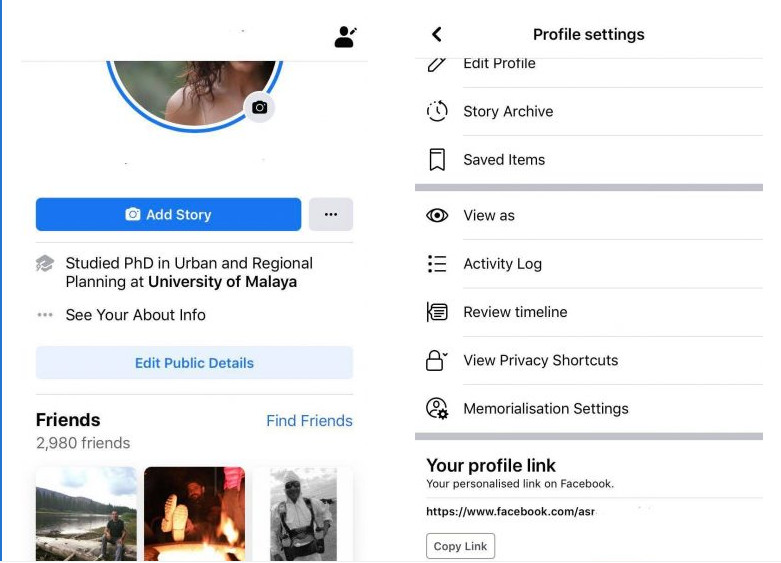 If you search for someone on Facebook, will it suggest you as a friend?
Yes, this is somehow true. Facebook does not approve of that itself and denies that it does this, but I have done some research on "if you search for someone on Facebook, will it show you as a friend," and I concluded that Facebook actually does this. Even if you click on someone's profile once or twice, you will definitely show up on their friend suggestions, even if it's lower on the list. The more times you view someone's profile, the higher you will be on their suggested list; the more times someone views your profile, the higher they will be on your suggested list.
This can be the reason why you get friend requests from the people who you search for or view their profiles several times.
In the end, if you are going to perform better on social media like Facebook, and you are going to boost your account or make benefits from Facebook, you can schedule or use social media metrics to enjoy being on social media and make profits.
Was this post helpful?
Let us know if you liked the post. That's the only way we can improve.