On-Page SEO is very important for every website and is on the priority list of every webmaster and blogger.
But first, you must know that on-page SEO refers to the optimization of elements present on the website.
These include textual content, keywords, images, videos, meta tags, and other relevant elements.
Enhancing and tweaking content according to the requirements of the search engine is religiously important if you want to see your site on the top search results.
We have seen many websites fail and sink into the lower search results because they didn't have good quality content on their pages.
Unfortunately, creating good quality content optimized according to the requirements of Google can be daunting. This is why you can see that many website owners and bloggers are taking help from online paraphrasing tools.
If you are wondering how an online paraphrasing tool can help on-page SEO, then you need to read this post. Below we have discussed why it is best to use paraphrasing tools for optimizing your website.
5 Reasons Why Online Paraphrasers Are Crucial for On-Page SEO in 2022
Before we tell you why you should use this paraphase tool, we would like you to know about some of the crucial on-page ranking factors set by the search engine.
Requirements of Google and other search engines regarding the site's content:
It should be free of plagiarism
It should be readable and engaging
It should have a variation of keywords in it
It should be free of all human errors
It should be simple and concise
Now let us discuss how a rephrasing tool can help you create search-engine-optimized content. A rephrasing tool can: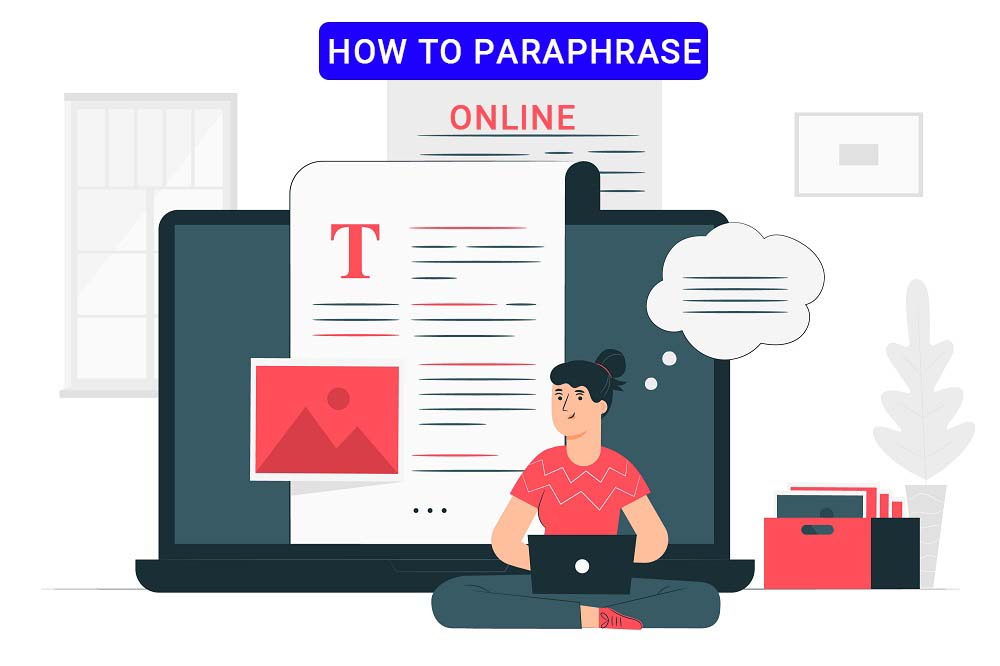 Protect Your Content from Plagiarism
Plagiarism is just like a killer for your SEO score. Having duplicate content on your site will prevent you from getting on the top search results.
Google hates plagiarized content which is why you need to avoid it at all costs.
Unfortunately, it is quite difficult to manually avoid plagiarism in your website content because of the amount of content published on the search engine on the same topics and niches.
Online paraphrasing tools can help you avoid plagiarism. You can use a plagiarism checker to scan your content before publishing it on your site.
Then, if you find plagiarism in it, you can rewrite the duplicate content using the rephrasing tool. This way, you can easily protect your site from plagiarism-related problems.
Create New or Repurpose Old Content
Online paraphase tool is also helpful because it helps website owners/bloggers to make content unique by paraphrasing it. 
However, unique content is always prioritized by the search engine, which is why you must constantly try to create original content.
Now it isn't easy to create new content based on new ideas because there is nothing much left to write on.
Still, you can create unique and creative content by using rephrasing tools. First, you have to collect information/reference content and provide them as input in the rephraser tool.
Then, the tool would pick the context of input content and create a brand new post on the same idea.
Improve Grammatical Errors for Free
When it comes to on-page SEO, you must ensure that your page content is free of all human errors.
There shall be no grammar mistakes, wrong spellings, missing punctuation, and other technical issues in the content. 
Bad quality content isn't going to rank on the top search results, so you need to ensure that your content is free of any petty mistakes.
With the content rephrasing tool, you cannot only restate it uniquely, but it also removes all kinds of human errors from the content.
The content created by the tool is of good quality. Therefore, there are more chances of getting your content ranked higher in the results by rephrasing it with the online paraphraser.
Optimize Content with Variation of Keywords
Keywords are crucial elements of on-page SEO. They are one of the most important ranking factors considered by the search engine.
The reason why keywords are important is that they help the search engine understand who your target audience is.
Therefore, your website content should have the keywords which are used as a search query by your target audience. Check ahrefs for keyword research.
Using keywords is important, but over-stuffing KWs can ruin your content's quality. The online rephraser tool can be used to create content with various keywords.
In addition, the rephrasing tools can spin keywords with synonyms to reduce stuffing while keeping their context intact.
Improve The Readability of Your Website Content
One of the major on-page SEO factors is that your site's content should be simple and readable.
If you want to win a good position in the search results, then you need to optimize your content for readability. 
The content should be easy to read, even by a fifth grader. If you have written content that is a bit hard to read, then it is best to use online paraphrasing tools.
The sentence rephraser tool can easily restate complex written sentences and words in a simpler way.
The content rephrased by the online paraphrasing tool would be in a simple language, tone, and style and digestible for even a young reader.
The more readable your content, the better engagement you will get from the target audience.
In Conclusion
On-Page SEO of a website is majorly about optimizing content according to the requirements of the search engine. However, creating error-free website content is difficult if you don't have much experience in content writing. 
This is why experts suggest the use of online rephrasing tools. The online rephraser tool is a very helpful source for creating unique and quality content.
The online rephraser tool can regularly create fresh content for your site. You can easily repurpose already written content creatively with the rewriter.
This way, you cannot improve your on-page SEO score but also save time and resources wasted in research and content planning.
Was this post helpful?
Let us know if you liked the post. That's the only way we can improve.