After deleting a file from your iPhone, you will not be able to view or access it on the device. However, it doesn't mean that the file disappeared thoroughly. Those deleted files are possibly restored via a professional recovery tool. If you plan to trade or donate your iPhone, deleting data is not reliable enough.
Then how to erase all content and settings on an iPhone totally? Let's focus on this question today, and learn effective solutions in this post. After that, you can wipe your data completely and cope with the old gadget without worry.
Back Up Your iPhone First
It is recognized that selling or donating an old iPhone is not equivalent to discarding all the content on the device. Hence, most people will back up data for later use. An ideal option to keep your iPhone data safe is to use iCloud. You can transfer multiple file types to iCloud via Wi-Fi or mobile data.
Make sure your iPhone is connected to a network. Then run the Settings app on your iPhone, and click your user name.
Choose iCloud, enable iCloud Backup, and tap Back Up Now to upload contacts, photos, messages, and other files to your iCloud account.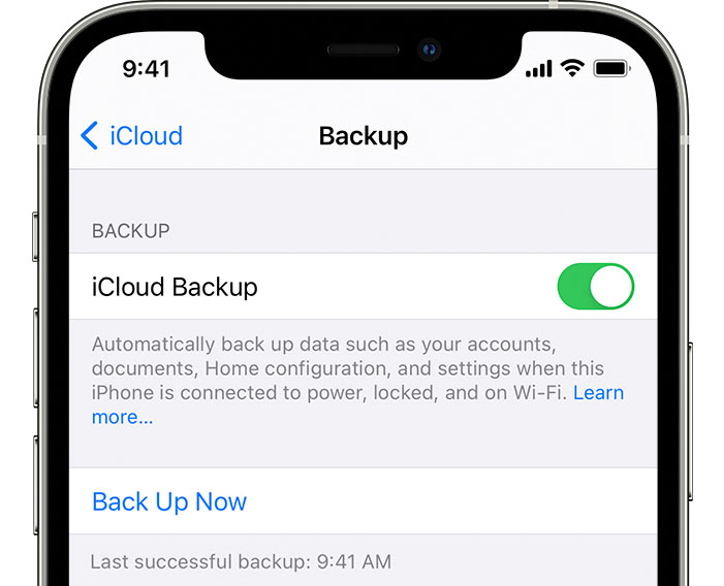 After backup, according to your real condition, please transfer the iPhone content to your new mobile phone, and remove the paired Apple Watch from the old device.
Erase All Content and Settings on the iPhone
There are 2 practical approaches to erase your iPhone, and most iOS users like to use them. Let's check it out.
Reset the iPhone via Settings App
To help users reset their iOS devices, Apple Company has added an erasing feature on every mobile device. Undeniably, this feature is more effective than manual deletion. It can eliminate all files, personal information, and settings simultaneously. Simply put, it will restore your iPhone to its original state.
But a few users don't think it can permanently delete all files from internal memory, because they can recover part of data via third-party recovery programs. Actually, this feature cannot overwrite your deleted files, so that the hidden data still exists.
Open the Settings app, and click General > Reset.
Hit the Erase All Content and Settings option. If prompted, please enter your passcode for confirmation.
It will begin to erase your data, and please wait for some minutes.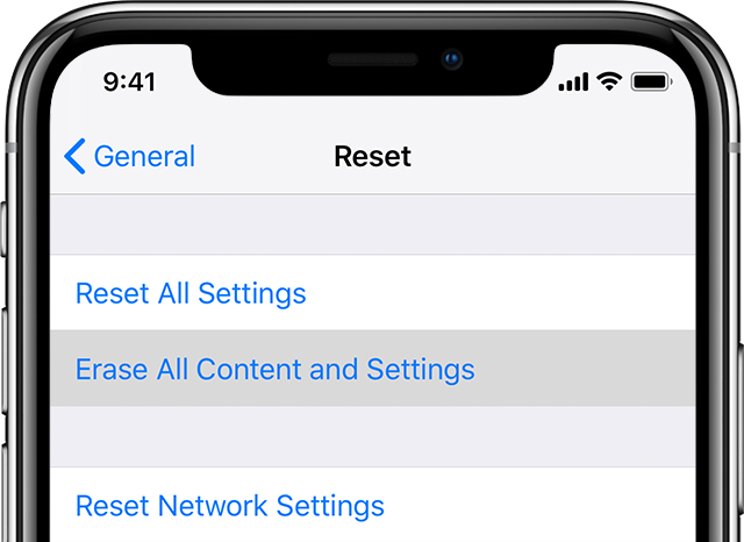 Erase All Data Permanently via MobiKin Eraser for iOS
So, which tool can erase all data permanently from an iOS device? Here is a powerful program for your reference, MobiKin Eraser for iOS. It can erase all iOS data in 1 click, such as contacts, accounts, passcodes, images, browsing history, music, bookmarks, and more.
Besides, it has 3 security levels to meet different needs. What's more, its High Level will overwrite all the data twice so that no recovery software can restore your data. No matter how many existing and deleted files are on your iOS device, it will destroy and wipe them out.
Furthermore, this eraser supports most iOS mobile devices, like iPhone 13 Pro/13/12 Pro/12/11 Pro/11/XS/X/XR/8/7/6, iPad Pro, iPad mini, iPad Air, iPod touch, etc. As long as your Apple device runs iOS 5.0 or upper, it can be well compatible with this software.
Download and install MobiKin Eraser for iOS on a computer. Then launch it on the desktop, and install the latest iTunes on your computer.
Connect your iPhone to the computer via USB, unlock your smartphone, and click the Trust option. Once connected, tap Erase, and close iTunes.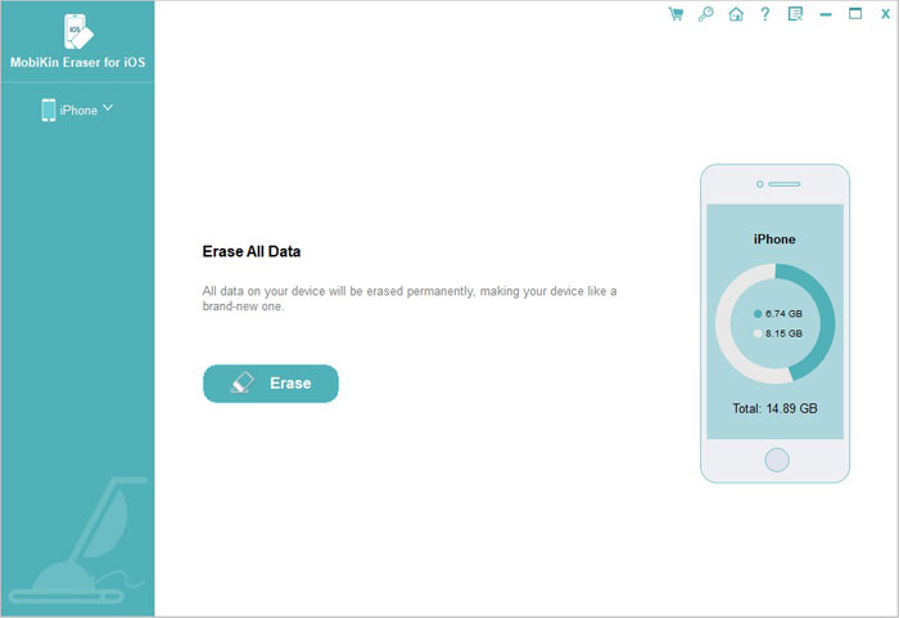 Follow the prompts to turn off the Find My iPhone feature, and hit Medium to set the Security Level.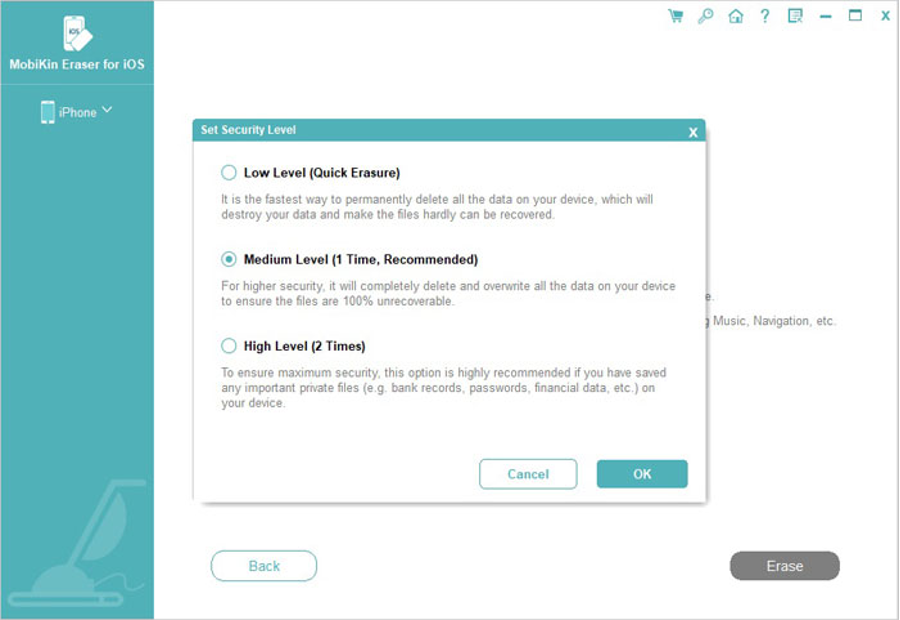 Next, type the delete word to the blank, and click Erase > OK. The program will erase your iPhone. After that, it will restart your iPhone.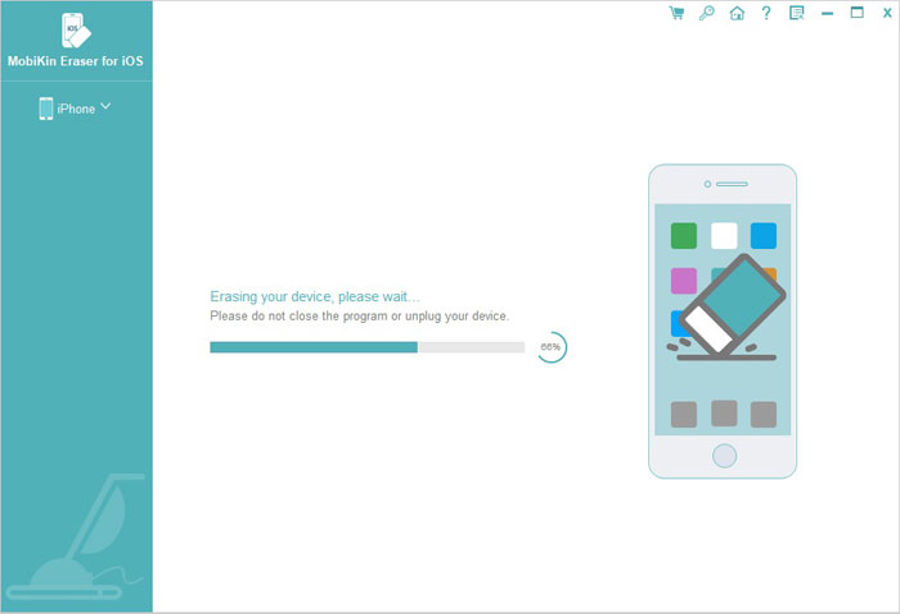 Notes: Whether it will overwrite your data depends on the level you choose.
Final Thoughts
It is extremely different between erasure and deletion, which we have already distinguished above. And we have known that erasing data is not enough. If you don't want others to recover your private data from the iPhone you sell or donate, it is best to wipe your deleted data.
That's why you need MobiKin Eraser for iOS. It is a trustworthy eraser, and can permanently clean up visible and invisible data. Its overwriting function can shred and cover all the hidden data on the iOS device. Therefore, your iPhone data will totally disappear. No matter what you deal with your iPhone, this software can erase all content and settings on your iPhone to prevent your information from leaking.
Was this post helpful?
Let us know if you liked the post. That's the only way we can improve.