Sometimes you need to hide the number of likes and people who like a post on Instagram. Hiding like on Instagram, which is a very new method in updating the Instagram application, has recently been introduced and allows users to hide the number of likes from other users for each specific post. But how? In this article, we will explain the Hide like on Instagram methods.
Instagram launched its new feature in early June 2021. The company says about hiding post likes: From today, we have allowed you to hide the number of likes for each post in the feed. You can also close the number of likes on your posts so that other users can not see how many likes your posts get. In this case, instead of focusing on the number of likes, you can produce the content with better quality.
One of the problems with social networks like Instagram is that users drive to a post based on the number of likes, not how attractive it is. the more likes a post has, the more view it take, which is not true at all. From now on hiding Instagram likes has been run on a trial basis to examine the user experience from this perspective. Is it possible to move social networks to produce more attractive content with this system? That seems to be the right decision.
How to hide Instagram likes
There is a general method that you can use to hide the likes of a post on Instagram. for this: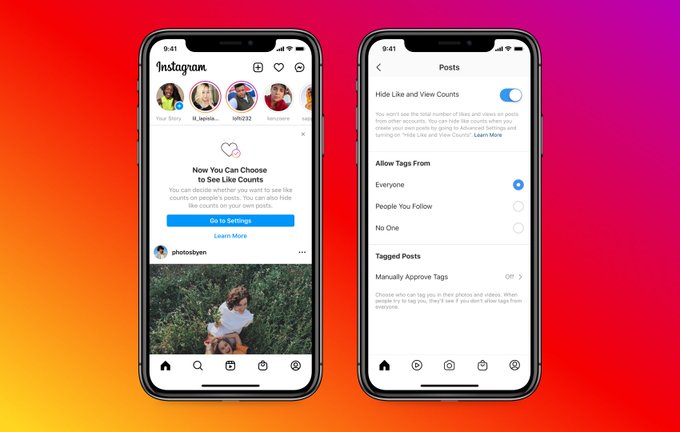 First, go to the Instagram settings section
Then click on the Privacy option and select the Posts section that's to this place in the new update.
From this section, you can hide and manage the number of likes displayed for each post.
By blocking this option on the post, the number of likes will no longer be displayed to your other users or followers.
Of course, you can reset this feature whenever you want.
There is another way to hide the number of likes of a particular post on Instagram, which is as follows: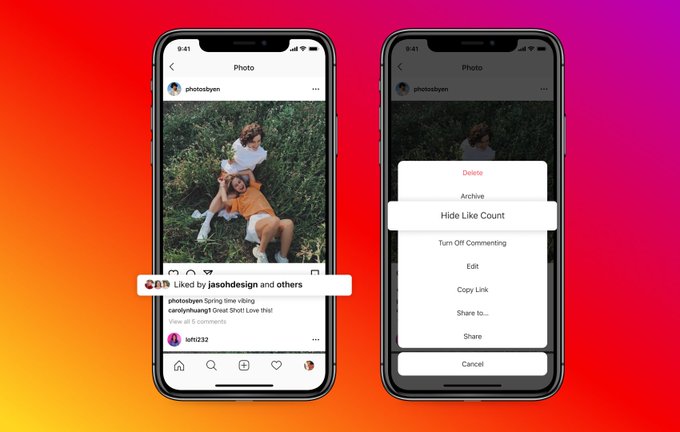 First, find the post you want and tap the three-dot option at the top of the post.
A new option opens that says Hide Like Count.
With this option, you can hide the number of likes of the same post from the view of others.
Of course, by activating this option, the number of likes or people who liked the post is known to you, but this option will not be available to other people.
Why should we hide the number of Instagram post likes?
Of course, you may ask yourself why we should hide the number of likes of a post? Suppose you are a professional photographer and you take extremely beautiful photos and post them on Instagram. Now let's take a look at how many likes affect the popularity of a professional photo on Instagram. Suppose your post, which is also very professional and perfect, gets only 200 likes in the first hours. If other users come and see that your photo has not received more than 200 likes, they will get negative feedback and will not like anymore.
This means that they do not like it because of the content itself, but their whole focus is whether the others liked the photo or not. By hiding the number of likes on Instagram, you can easily show your professional content to a large number of users and do not worry about encountering negative feedback.
Instagram now gives you all the options and you can easily delete the number of likes of each post to see if a post gets more feedback or not. Of course, you should note that the number of likes and liking people will be displayed for you and will be hidden only for followers or other people.
Conclusion
Large social networks seek to create a platform for better communication between people in the world. The higher the quality of these networks, the more users will be willing to use them, so the new feature of hide likes on Instagram is also one of these policies. What do you think about this new Instagram update?
Was this post helpful?
Let us know if you liked the post. That's the only way we can improve.