It might be very important for so many users to know who unfollowed them on Instagram since they want to find out who comes and goes to their accounts.
Unfortunately, like almost all other social media platforms, Instagram hides unfollowers, and there is no official and direct way to know who unfollowed you on Instagram. But that is obvious when you see followers count going down; you'd be curious to find out who the unfollowers are.
Even though Instagram isn't especially helpful, there are a couple of ways to can stay informed about who unfollowed you on Instagram. 
Who unfollowed you on Instagram?
As mentioned earlier above, there is no direct way to see Instagram unfollowers, but there are two ways to try.
The first way is the in-app method, which is to manually check who unfollowed you on Instagram, and the second method is to use third-party apps that claim to show Instagrammers who unfollow them and provide a list of users who do not follow them back anymore. Below I will teach you how to know who unfollowed you on Instagram either manually or using an app.
How to manually know who unfollowed you on Instagram
The manual method is good for when you're looking to verify a single user or a small handful of accounts. There are two ways to manually check your unfollowers, which are listed below:
Head to your followers' list
To see if a specif user or a few specific users still follow you or not, you can simply look at your follower list to see if the user(s) in question shows up and if not, they've unfollowed you. Here's how:
Open your Instagram profile
Click on your' followers' count
Search the username of the person in your mind or scroll through the list to see if the username is there.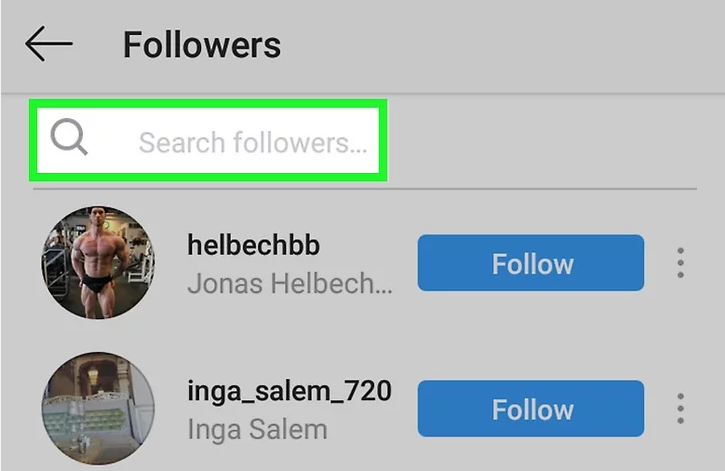 The second way to check if someone unfollowed you on Instagram or not is to go to their profile and check for a few signs. 
There is always a checkmark under the username of the account that follows you, and you follow them back. If you see a checkmark under the user name, this indicates that you mutually follow each other and you have your answer.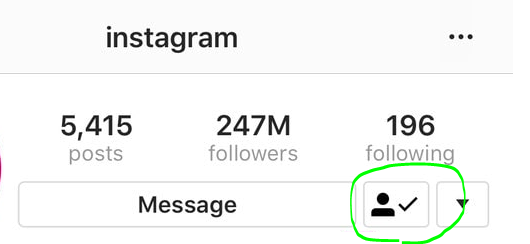 This method relies on knowing if a user has previously followed you. If you know this for certain, you can simply visit their profile, and if they still follow, you will see a "Follow Back" button.
If you go to an account to check whether they unfollowed you on Instagram or not, and all you see is the standard "Follow" button, then this account is no longer following you.
How to know who unfollowed you on Instagram using a third-party app
The second method to know who unfollowed you on Instagram is to use other apps rather than Instagram itself. You will need to use third-party apps when you have lots of followers, and it is hard for you to go over your followers' list or check to see if people have unfollowed you one by one.
There are lots of apps out there that promise to show users who unfollowed them, but not all of them are reliable and provide the result you are looking for. 
Followers & Unfollowers (For android)
Followers & Unfollowers lets you see insights on your Instagram profile. You can easily unfollow 50 people who don't follow you back. You can even white list (starred) people so that they don't get unfollowed. It also gives you insight on people who are mutual followers, people whom you are not following, and even the recent unfollowers of your Instagram profile.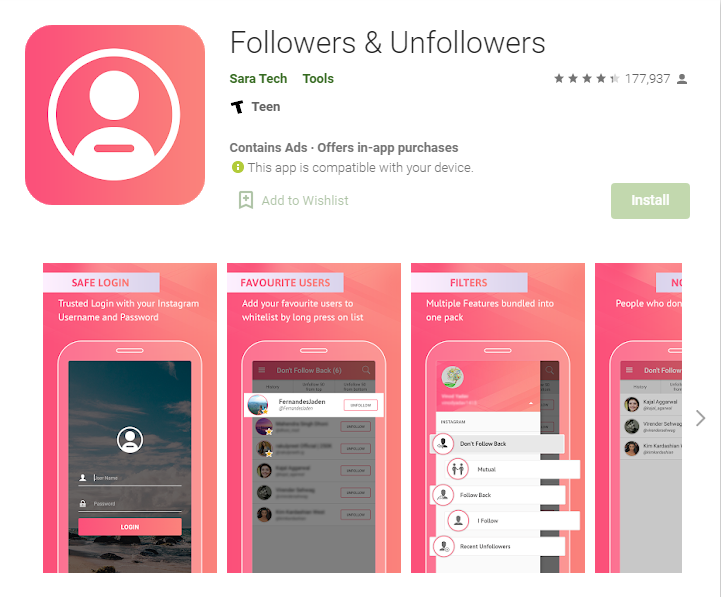 Unfollowers for Instagram (For android)
Who isn't following you back? Who did you forget to follow back? This app is here for you.It helps you to find unfollowers (non followers or lost followers) on Instagram.
 1) Login using your Instagram account username and password (Instagram API auth used)
 2) Tracker find for you followers who do not follow you back (unfollowed me).
 3) Unfollow them if you want!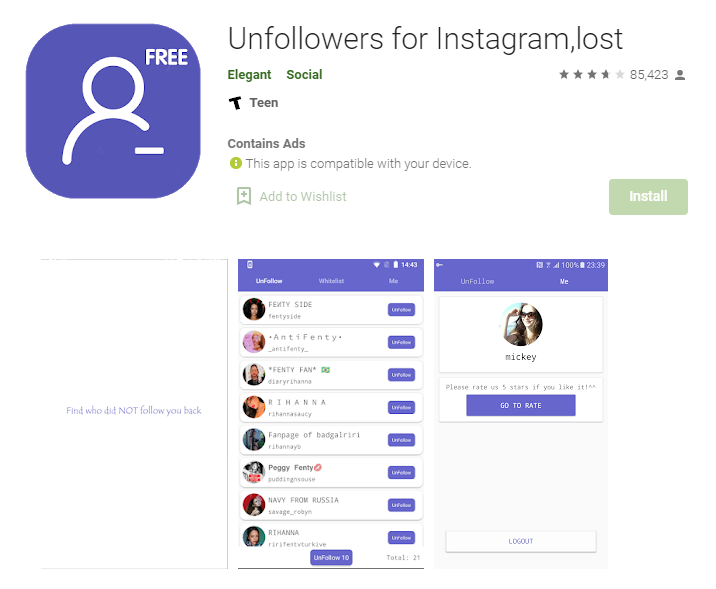 UnFollowers for Instagram (For ios)
If you have an ios device and want to know who unfollowed you on Instagram, then this app is for you. 
Followers on Instagram keeps track of all of your followers. It can show you who UnFollowed you, allowing you to quickly unfollow them back!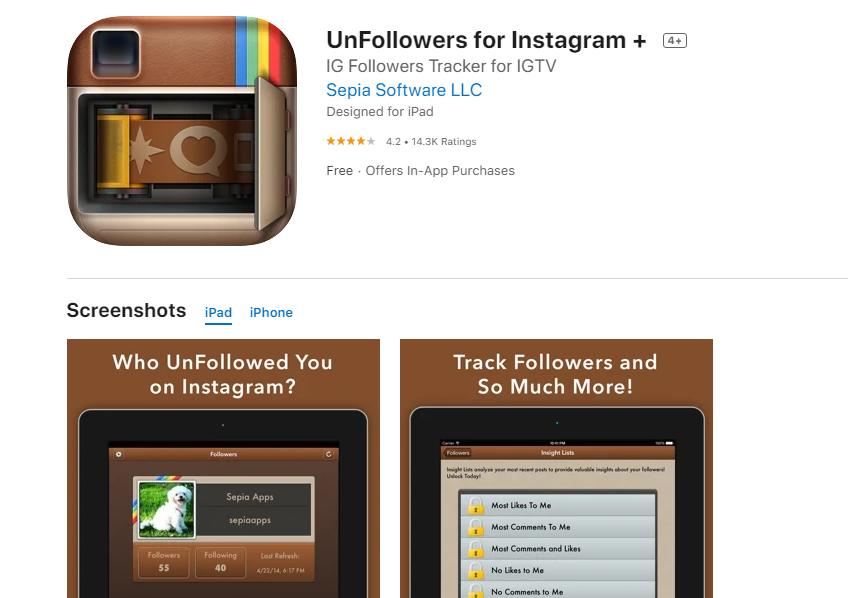 InsTrack for Instagram (For ios)
The InsTrack dashboard on this free app includes gained and lost followers since you last refreshed it. It also shows non-followers (those who aren't following you back) and fans (those who you aren't following back). For a fee, you can see who blocked you.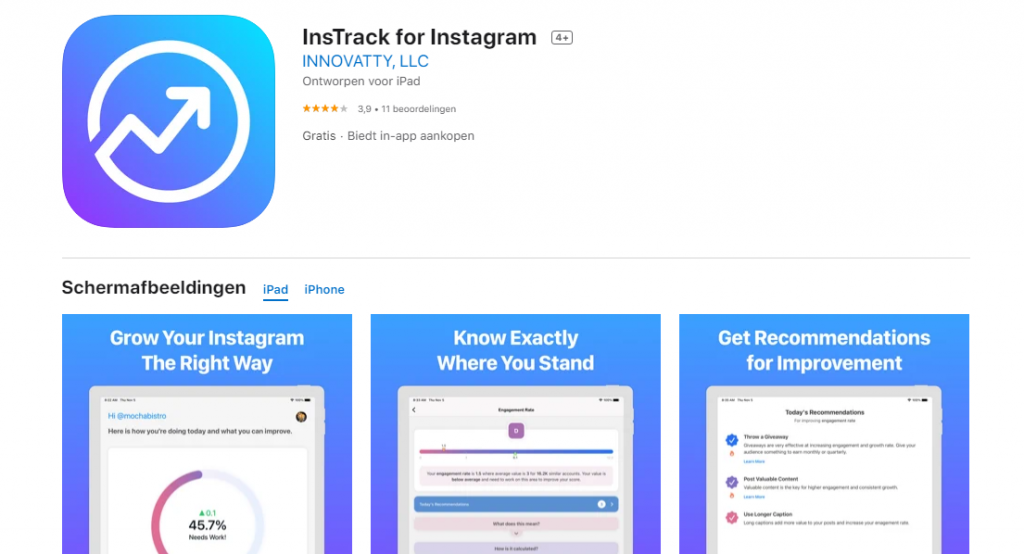 Was this post helpful?
Let us know if you liked the post. That's the only way we can improve.