From now on, you can pin comments on an Instagram post. You can write up to three comments about a personal post and pin it on your post so that other followers can always see it. This is another way to make someone comment on top of others on Instagram.
Instagram started testing this feature in May 2020, at the same time allowing you to delete Instagram comments in bulk. Now, Instagram has decided to add pin comments to the Instagram post to this social network.
How to pin a comment on Instagram
To pin an Instagram comment:
Swipe left to tap the new pin icon.
This will move the comment to the top of the page and you can do this for all three to three comments.
You should consider that you should first download and install the latest Instagram update from this link so that you can see the ability to pin your Instagram post.
Other options available to you when swiping left are reply, report, and delete the comment. So you now have full options for editing comments.
You can reply to your favorite comments and delete or report nasty comments.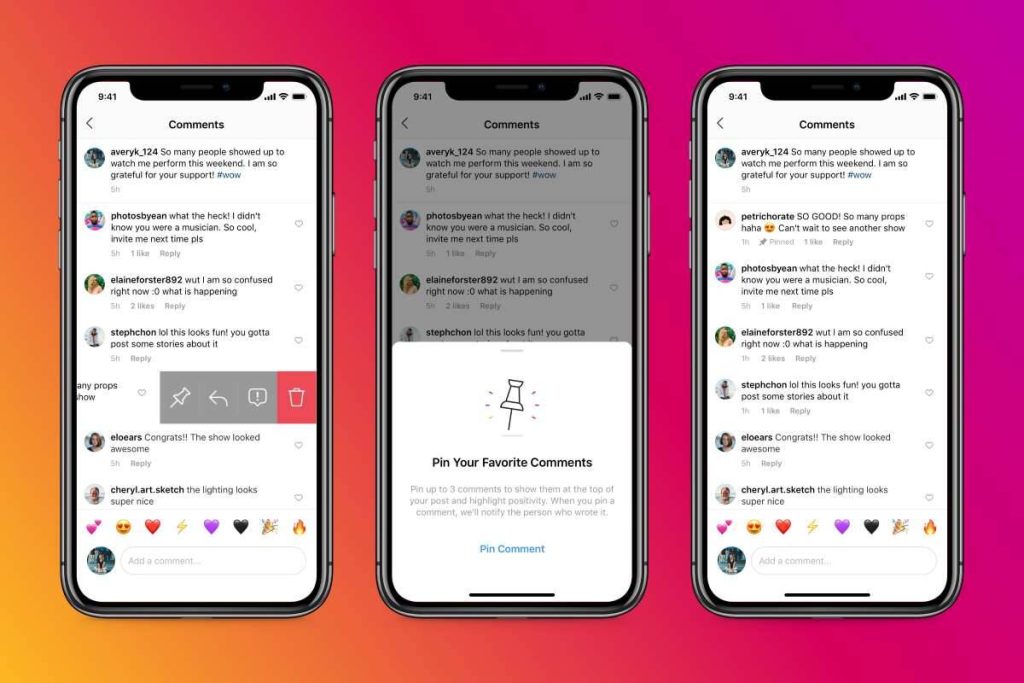 Pinning Instagram comments enables you to control the conversation. You tell other people browsing this post that these are the types of comments you like most. Of course, pin a comment to an Instagram post allows you to show your followers' most relevant and best comments to others.
New corrections to comments
The ability to pin Instagram comments and delete or modify them is a simple and effective way for Instagram users to recreate discussions in their posts. Since there is nothing worse than a negative comment that induces others to attack a post with more negative comments, this method can easily control the comments of a post. So pin a comment on an Instagram post also is a good way to handle the best thoughts on a post. This is for showing the best comments from your followers on top of others.
Was this post helpful?
Let us know if you liked the post. That's the only way we can improve.