We know that streaming platforms have totally changed how people watch their beloved TV shows, movies, and live events. YouTube TV, which is a top player in the streaming world, comes with loads of cool features that amp up your viewing experience. One of these cool features is the ability to record stuff you like, so you never miss out. Whether it's a thrilling sports game, an awesome series, or a mind-blowing documentary, knowing how to record on YouTube TV will come handy in your project.
How Recording Works on YouTube TV?
YouTube TV gives you different ways to record, so you can pick what works best for you. One way is recording individual episodes of a TV series. This is awesome if you're hooked on a show and don't want to miss any episodes. YouTube TV will automatically record new episodes as they come out.
You can also record whole series. So, you don't have to manually record every single episode. Once you say you want to record a series, YouTube TV will handle recording all the new episodes as they're released. This is perfect for binge-watchers who want to keep up with their fave shows.
And guess what? You can even record movies! This way, you never miss the latest flicks. With the ability to record movies, you can build your own collection of films to enjoy whenever.
Step-by-step guide on How to Record on YouTube TV
Now that you know why recording on YouTube TV is great, let's get into the details how to record on YouTube TV.
Open the YouTube TV App: First, fire up the YouTube TV app on your device or visit the website.
Find What You Want: Browse through the channels and find the show, event, or movie you want to record.
Hit Record: Once you've got what you want, hit the "Record" button. This adds it to your library for later.
Manage Your Stuff: To find your recorded content, go to the "Library" section in the YouTube TV app. From there, you can organize and watch your recordings.
By following these easy steps, you'll be a YouTube TV recording pro in no time.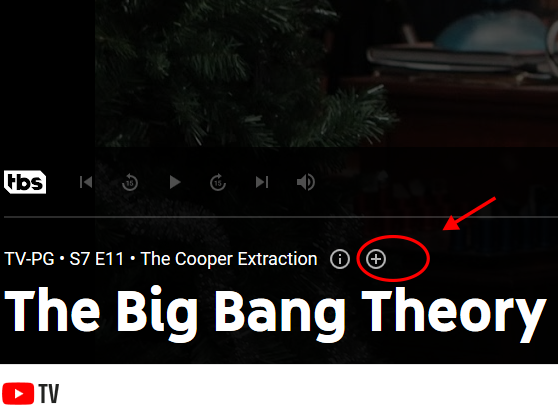 Recording Hacks for YouTube TV Like a Boss
It's not enough just to learn how to record on YouTube TV. It isn't just about clicking a button. You need to do better. With a few smart tricks, you can level up your YouTube TV recording game and get the most out of the features.
Use All That Storage: YouTube TV gives you unlimited cloud DVR storage. So, record away! Make the most of it and build a sweet collection of shows, movies, and events.
Keep It Neat: Keep your recorded stuff tidy. Regularly review and organize your recordings. Delete stuff you've watched to make room for new things.
Prioritize Your Picks: If you've got shows or events happening at the same time, set recording priorities. This way, you never miss out on what matters most.
By following these tricks, you can totally rock recording on YouTube TV and have a slick collection of content to enjoy.
Fixing Common Recording Issues on YouTube TV
Even though YouTube TV aims to make recording easy, sometimes things might not go smoothly. Here are some common problems and how to fix them:
Recording Fails: If a recording fails, check your internet connection and make sure your cloud DVR has enough space. Restarting the app or device might help too.
Lost Recordings: If you can't find a recording, double-check that you selected the right show or event to record. Also, make sure you didn't accidentally delete it.
Playback Problems: If you face issues like buffering or freezing, it could be your internet speed. You might need to tweak your network settings or try another device.
If you hit a snag while recording on YouTube TV, check the support info or contact customer service for help.
In Summary
Recording on YouTube TV is a big deal for streamers who want more freedom and ease of use. YouTube TV is better for recording than other video platforms because it has more ways to record, more advanced features, and unlimited storage. By using the tips and tricks in this piece and following the step-by-step guide, you can learn how to record on YouTube TV like a pro. So, grab some popcorn, kick back, and enjoy the freedom of being able to record your favorite YouTube TV shows and movies.
Was this post helpful?
Let us know if you liked the post. That's the only way we can improve.