One of the salient features of social networks is the sharing of content in it. For example, on Instagram, you can share another person's story. But if you want to know how to do this, we will explain it below.
Instagram story sharing means that you download a person's story and resend it as a post or story from your account. Of course, if you mention the story of the person in question, you can easily share the story as a post or story with the story sharing button, but what should we do if you didn't?
Share someone else's Instagram post in the story
To share someone else's post on Instagram in your story section, just open the post first.
Then tap Share and select share to your story.
You can then use the mention sticker to enter your friend's username on Instagram so that person can share your story.
At the end of the story is sent the person mentioned in this story can republish it.
Here are a few things to keep in mind: First, keep in mind that if your account has an active post-sharing option, it will allow others to share your stories. It is possible. Also, this is only responsible for the image and you can not use the story sharing option on Instagram for video or audio.
How to share someone else's story without being mentioned
There are many ways to share someone else's story on Instagram without being mentioned, and we will introduce each one in order of performance.
Ingramer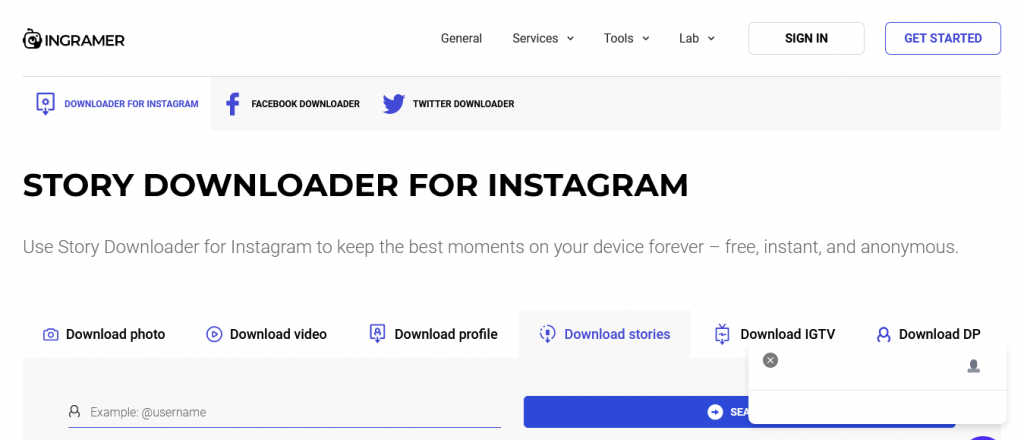 One of the best and fastest web apps for sharing the Instagram story is ingramer. This app helps you to share anyone's story. Of course, keep in mind that if your personal Instagram page is private, you can not use this method you must do the method that we introduce below. To share someone else's story on Instagram via Ingramer, you can follow these steps:
First, log in to Instagram and open your desired story
Then select the copy of the link from the three-point option
Log in to the Ingramer website again. Here you will see a box where you can paste the copied link in this section.
After hitting the confirmation button, a story will be displayed for you and there is a download button below which you can finalize the download operation.
Downloadgram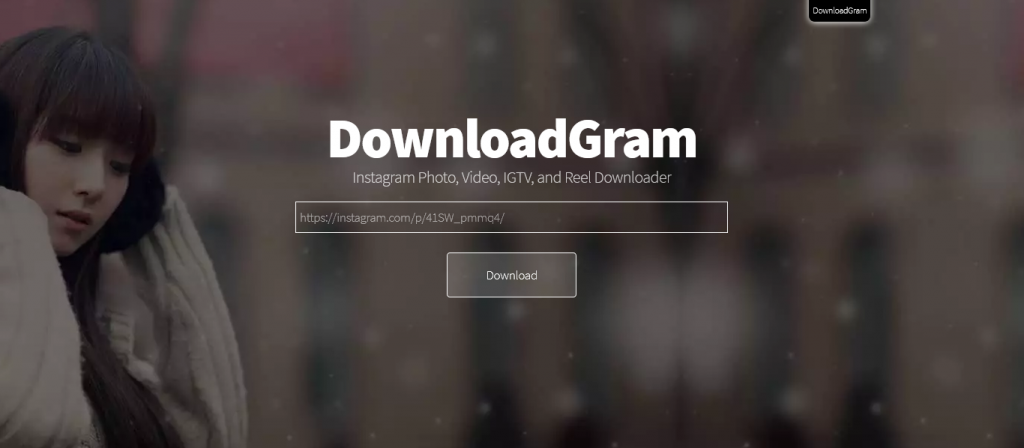 Another tool for sharing someone else's story on Instagram is downloadgram. This website is faster and easier than Ingramer and the process is the same as the site. Just copy the story link and copy it in the link box on the Downloadgram home page. After that, you can download your desired story and republish it as a post or story on your personal Instagram page.
Igram
If you want to share other people's stories with better quality on Instagram, we suggest using igram. It has a very high loading speed and you can choose the story to share on your account with the highest possible quality. The procedure is the same as for other tools. First, copy the story link and then enter it on this website to display the story for sharing.
How to share another person's story if the account is private
There's a fun way to share someone else's story if your Instagram account is private. You can use the AZscreennrecorder tool to capture and save video from a story, and then share it any way you want.
Note: This is a bit against the rules of Instagram and challenges people's privacy, if you know the story is public, share it, otherwise try not to do it.
Conclusion
We explored effective ways to share someone else's story on Instagram. You can use any of them with their existing links. If you have used this tool, send us your feedback.
Was this post helpful?
Let us know if you liked the post. That's the only way we can improve.