A variety of games and virtual experiences are available on the flourishing platform known as Roblox. The Roblox community has a thriving economy because of its large marketplace, which gives users the chance to collect and exchange a variety of in-game products. If you've ever wondered how to trade in Roblox, this guide will take you step-by-step through the procedure.
Trading in Roblox
Roblox's trading system allows players to exchange in-game items with one another. This feature provides an exciting opportunity to acquire rare and valuable items that may not be available in the Avatar Shop. Trading in Roblox requires both parties to have a Roblox Premium Membership, which is a monthly subscription that offers various benefits beyond trading, such as monthly Robux allowances and access to exclusive items.
How to trade in Roblox?
To begin trading in Roblox, you'll need to have a Roblox Premium Membership. This membership is a paid subscription that grants you access to exclusive features and bonuses.
Step 1: Roblox Premium Membership
There are three tiers of Premium Membership available: Premium 450, Premium 1000, and Premium 2200. Each tier offers a different monthly Robux allowance, with Premium 2200 providing the highest amount. However, even the lowest tier, Premium 450, allows you to trade in Roblox. To purchase a Premium Membership, follow these steps:
Visit the official Roblox website and log in to your account
Click on the three lines at the top-left corner of the page to open the menu.
Select "Get Premium" and choose your desired membership tier.
Follow the prompts to select your payment method and enter your payment details.
Complete the payment process and wait for your account to be upgraded to a Premium Membership.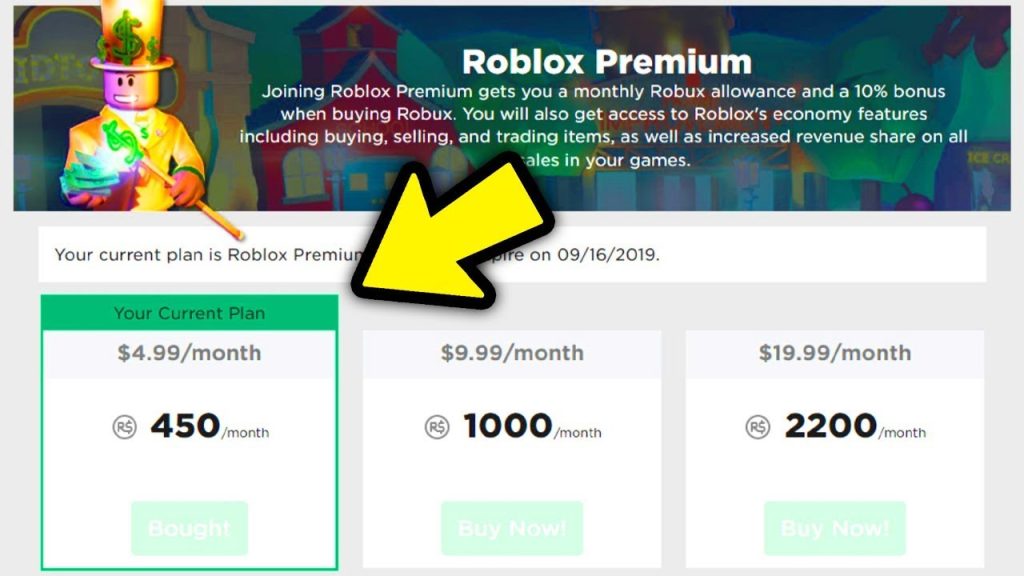 Step 2: Enabling Trading on Your Account in Roblox
After obtaining a Roblox Premium Membership, you need to enable trading on your account. Without enabling this feature, you won't be able to initiate or accept trades. Follow these steps to enable trading:
Log in to your Roblox account and navigate to the settings menu.
Click on the cogwheel icon at the top-right corner of the page to access your account settings.
Find the "Privacy" section and locate the trading option.
Enable trading and allow everyone to see your inventory.
Remove any account restrictions that might prevent trading.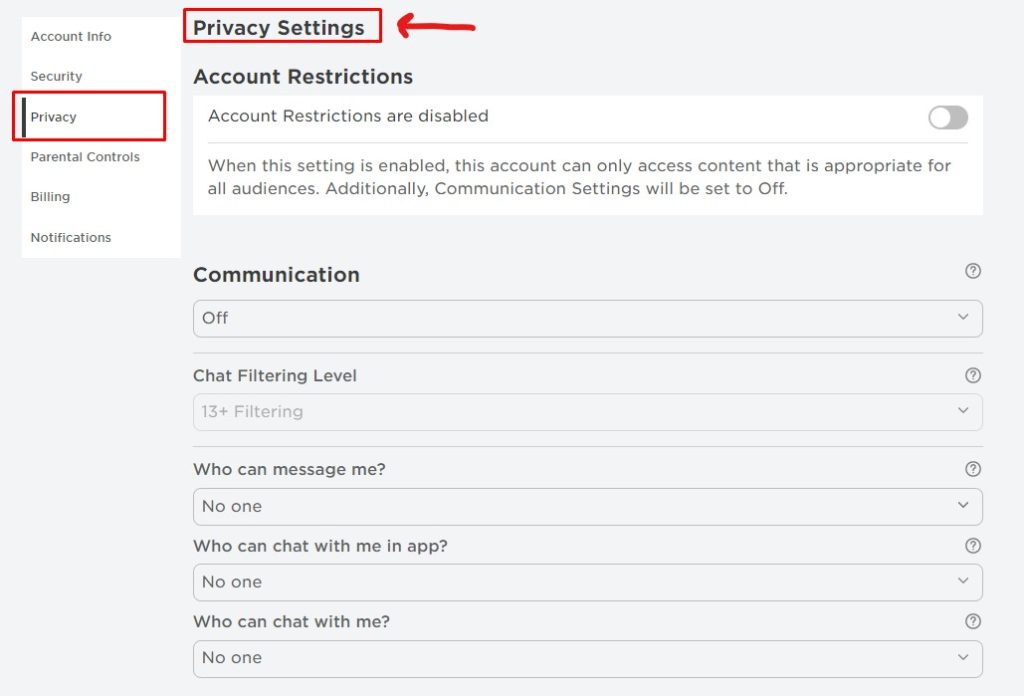 Step 3: Sending and Accepting Friend Requests
In order to trade with another player, you need to be friends on Roblox. Sending and accepting friend requests is a crucial step before initiating a trade. Here's how to send and accept friend requests:
Search for the player you want to trade with by entering their username in the search bar.
Open their profile and click on the "Add Friend" button.
Wait for the player to accept your friend request.
Once the friend request is accepted, you can proceed to initiate a trade.
Step 4: Initiating a Trade
In this step of learning how to trade in Roblox, you initiate a trade. To initiate a trade with a friend on Roblox, follow these steps:
Go to your friend's profile page.
Click on the three dots in the upper right-hand corner of the section with their username and friends.
Select the "Trade Items" option from the drop-down menu.
A new menu will open, displaying the available items for trade from both inventories.
Step 5: Selecting Items to Trade
In the trade menu, you'll see a list of items that you and your friend have available for trading. To select items for trade, follow these steps:
Review the items in both your inventory and your friend's inventory.
Choose the items you want to trade from your inventory and add them to the "Your Offers" list.
Select the items you want to receive from your friend and add them to the "Your Request" list.
Ensure that the items you've selected are correct, as trades cannot be undone once completed.
Step 6: How to Include Robux in Your Trade Offer
If you wish to include Robux in your trade offer, you can do so by following these steps:
Determine the amount of Robux you want to include in your trade offer.
Enter the desired Robux amount in the appropriate field.
Keep in mind that there is a 30% transaction fee for including Robux in a trade offer.
Consider the value of the items you're trading and the Robux amount you're offering to ensure a fair trade.
Step 7: Confirming and Finalizing the Trade in Roblox
Once you've selected the items and, if applicable, included Robux in your trade offer, it's time to confirm and finalize the trade. Follow these steps to complete the trade:
Review your trade offer to ensure all details are correct.
Click the "Make Offer" button to initiate the trade.
A confirmation pop-up will appear, asking you to confirm the trade.
Once you confirm the trade, the offer will be sent to the other player for their review and acceptance.
You will be notified once the other player accepts or declines the trade offer.
Trading on the Roblox Mobile App
Curious on how to trade in Roblox mobile app? Currently, trading in Roblox is not available on the mobile app. To trade, you must access Roblox through a web browser on a desktop or mobile device. If you need to trade on the go, you can use the browser on your mobile device and request the desktop version of the Roblox website.
Why Can't I Trade in Roblox?
If you face any issues with trading on Roblox, consider these troubleshooting tips:
Ensure that both you and the player you want to trade with have a Roblox Premium Membership.
Check your account settings to ensure that trading is enabled.
Verify that you are friends with the player you want to trade with.
If trading is still not working, the other player may have trading disabled in their account settings.
If you're using the Roblox mobile app, remember that trading is only available on the desktop version of the website.
In Closing
Now that you know how to trade in Roblox, trading in Roblox seems so easy. It is an exciting way to acquire unique items and expand your collection. By following the steps outlined in this guide, you can navigate the trading system with ease and engage in successful trades with your friends. Remember to have a Roblox Premium Membership, enable trading on your account, and ensure that you and the other player are friends on Roblox. With these considerations in mind, you'll be well-equipped to dive into the bustling world of trading in Roblox.
Was this post helpful?
Let us know if you liked the post. That's the only way we can improve.