Introduction
Social media giants such as Instagram and Facebook are the most lucrative marketing platforms thanks to the strength and range of their influence on the global population. Billions of people around the world turn to social media to discover what's new and trendy. If someone wishes to spread an idea, social media would be the most lucrative channel for such an endeavor. However, is this vibrant and extensive market only valuable for commerce or does it also have a strong cultural influence?
We did some research online and came up with some interesting patterns that emerge when a certain book gets a large portion of social media attention. What type of influence do powerhouses have on the overall popularity of book reading among their users?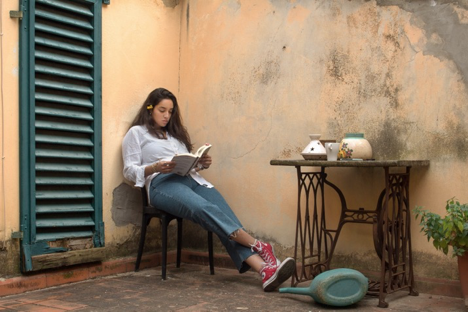 Image source: https://www.pexels.com/photo/bench-fashion-people-woman-4590202/
Fahrenheit 451 as a classic literature evergreen masterpiece
Ray Bradbury's legendary novel was a real comet strike on the literary society of that time. The book received positive critics with more than a few of them concluding that the futuristic society described by the author represents a strong metaphor of their time. However, what gives this story an evergreen value is that each new generation could find similarities with their social reality. There are excellent platforms with relevant sources for an essay about Fahrenheit 451 from every decade in the last 70 that contain valid argumentation that the world where freedom is being oppressed is similar to the world the authors of those essays were living in.
When HBO released the movie based on Bradbury's novel, social media was flooded with content that tried to compare the book to the movie. It was interesting that this discussion was played out on social media that goes to show how things aren't so grey since the advent of the internet. Many people first learned about the book only because the movie was featured on a popular cable network with strong social media influence.
Social media makes research much easier
In a recent study on the effects of social media on reading habits among students, it was revealed that 12.7 percent of those who were interviewed read to gain more knowledge. However, what's more important is that it also showed how most students say that Facebook and other platforms serve as a good place to find and exchange reading material. It's also a good way to get connected to people who can help you with information on the type of literature you're interested in.
Digital platforms are the libraries of today and those that know where and how to look always have the chance to enjoy the full benefits of social media in their research for books they wish to read. Considering the expansion of digital books, it's understandable why people go online to get the book they like. Therefore, instead of thinking that social media separates readers from physical books, we should consider they're also getting them closer to digital versions of any piece of literature there is available.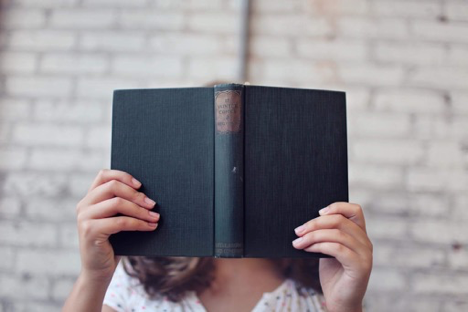 Image source: https://www.pexels.com/photo/selective-focus-photography-of-woman-holding-book-373465/
The negative aspect of social media on youth literacy
Among numerous benefits of social media, there are some downsides and one of those is that they create a distraction from reading and even homework. If the trend continues there is a long-term risk of degradation of literacy among young students. Just as described in many Fahrenheit 451 essay examples from college students for decades now, television as a paradigm for social media is feeding too much information so their value has decreased. People are taking in too much content online so instead of focusing on facts and actual knowledge they are busy processing invaluable information.
What's even worst is that social media platforms are also a spawning ground of disinformation, ranging from political campaigns to current healthcare topics. Artificial Intelligence algorithms that these services use increase the flow of false information by recognizing our interest in such topics, so the more a person goes down the rabbit hole the more similar content algorithm feeds to a user's home page.
Arena for public debate
Thanks to Facebook groups and comment sections on different content that appears on social media, users now how the chance to share their opinion and learn from people from all over the world. This gives passionate readers a wide array of possibilities to be creative and share views on different topics, including literature. There are groups dedicated to certain authors, where those who respect their work exchange all sorts of information, discuss different ideas or share their work if they wish to know what people think about it.
Whenever a popular book author would announce a new release, the social media would be all over all sorts of speculations and predictions, and the public interest in the author's previous work would increase every time. On YouTube and Instagram, some content makers dedicate their content to literature; they share book reviews and suggest interesting titles to their followers.
The contribution of social media on reading during the COVID-19 global lockdown
During the COVID-19 lockdown, social media took a key role in the preservation of literary and many other cultural activities. Italian tenor legend Andrea Bocelli performed live on YouTube for the whole world since there were no public events allowed anywhere and the world needed music to heal. For those who stayed at home with more time on their hands and nowhere to go, social networks allowed communication and relief from the grim stories shared through all channels and technologies.
In the UK, Guardian released an article stating that the rate of people reading regularly has almost doubled up during the 2020 lockdown. What's even more interesting is that the public was mostly interested in thrillers and crime novels during the lockdown caused by the coronavirus pandemic.
Conclusion
Social media dictate much of the public awareness and general opinion on almost any topic, including literature. Our reading habits change because of our access to Facebook and Instagram. However, these apps can also become a distraction from more than just reading, so we should always use these services with caution. Social media has so much to offer to the book-reading audience, it would be a waste not to use its full potential to popularize reading among all generations.
Author Bio:
James Collins is a freelance content writer engaged with several college writing services. As a writer, James aims to deliver informational pieces that offer practical value to his audience. James' work is based on deep research and the use of authentic data.
Was this post helpful?
Let us know if you liked the post. That's the only way we can improve.