Ever wanted to use different fonts for your Instagram Bio, Instagram Font generator apps allow you to change your Instagram Bio with interesting and professional fonts and make it more prominent, but how we can use these applications.
In general, some tools help you have a more attractive Instagram page and a more prominent Instagram bio section. These applications or web applications can change anything you want to write in the form of very attractive fonts. And insert them into your Instagram Bio with a simple copy. But what is the best tool?
Igfonts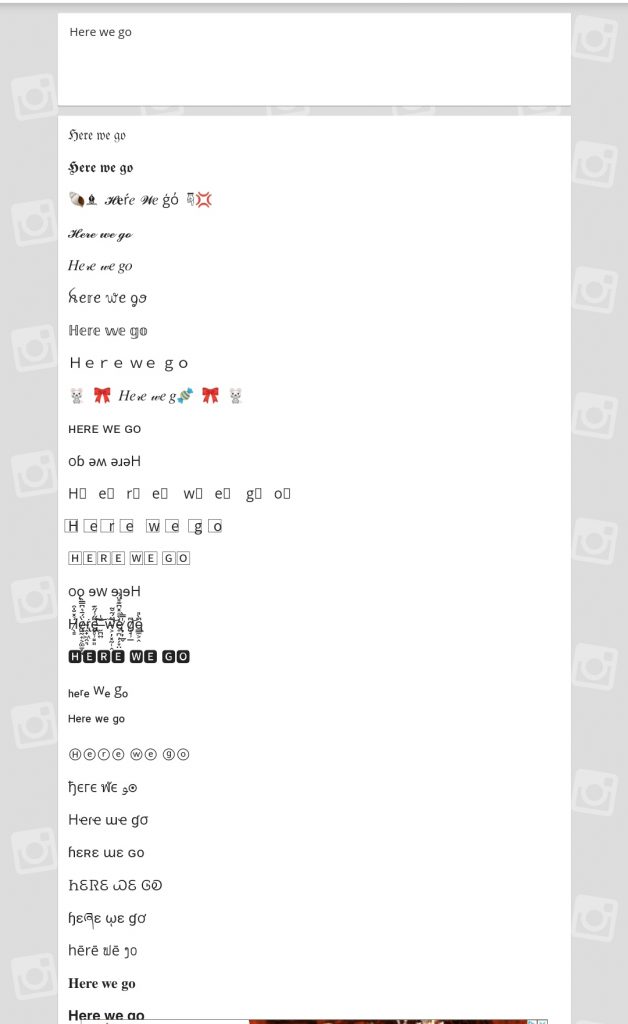 One of the simplest and best Instagram font generator tools is the IG Font website. This website gives you many capabilities to change the font and beautify the Instagram bio texts. You can use a very wide range of fonts in this web application and you can create a beautiful bio just by writing in a simple box and turning it into more than 1000 different fonts or even attractive characters. This program provides you with different font packs and also has different interesting and cartoon characters.
To use this application, you will first enter the iPhone website, find the box in question and start writing. You can select the initial fonts or use the other options by selecting the option to display more fonts.
Lingojam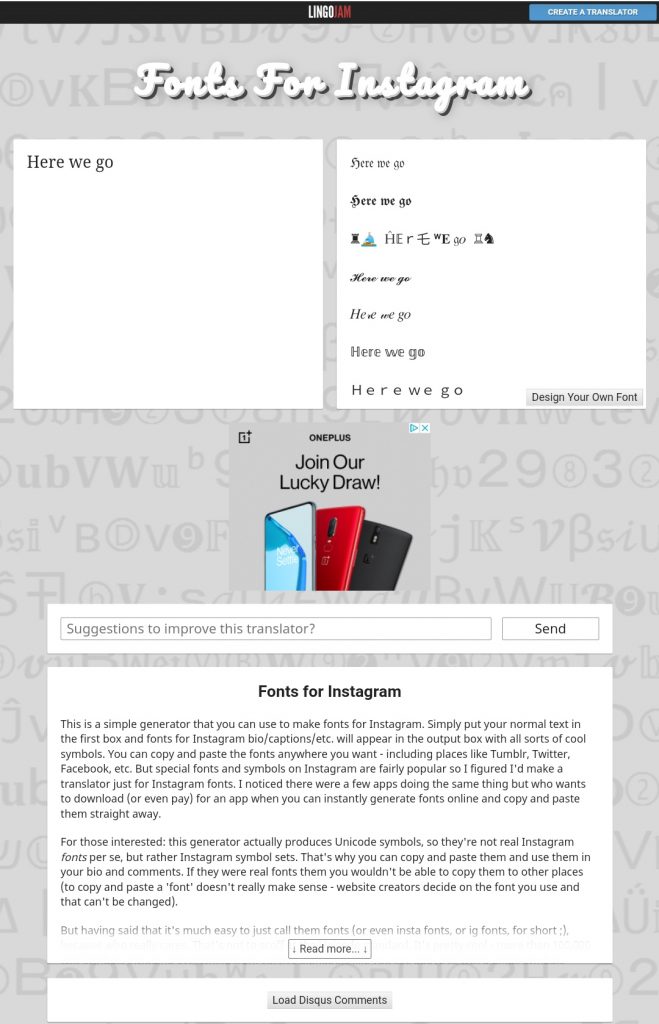 The lingojam website is another web application that generates Instagram fonts for you. Using this application is also very simple, just enter the lingojam website and find the desired box and start writing. There are many different fonts that you can copy or use in social networks such as Instagram and the profile or caption section of these fonts.
You should note that these sets of characters are in the form of symbols, so because of the Unicode you can easily copy them and paste them wherever you want as they are
Metatags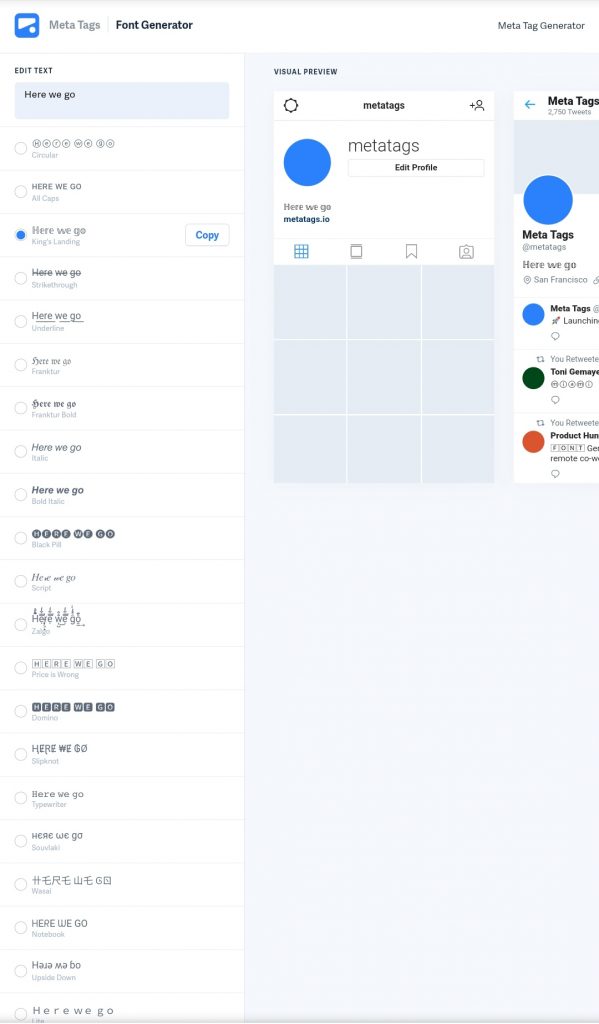 You have probably heard the name of Metatags website before. This website is one of the professional tools for all social networks, including Instagram, and one of its features is Instagram Font Generator. In this website, like other sites, there is a text entry box where you can write whatever you want and then copy and paste it with different fonts and take it to your Instagram Bio or post caption.
This website also uses Unicodes in such a way that you do not copy the text yourself and only copy the pseudo-sentence that comes with the symbol font and take it to Instagram or other social networks. Unicodes give you countless capabilities to change or edit the appearance of fonts and text.
Instafonts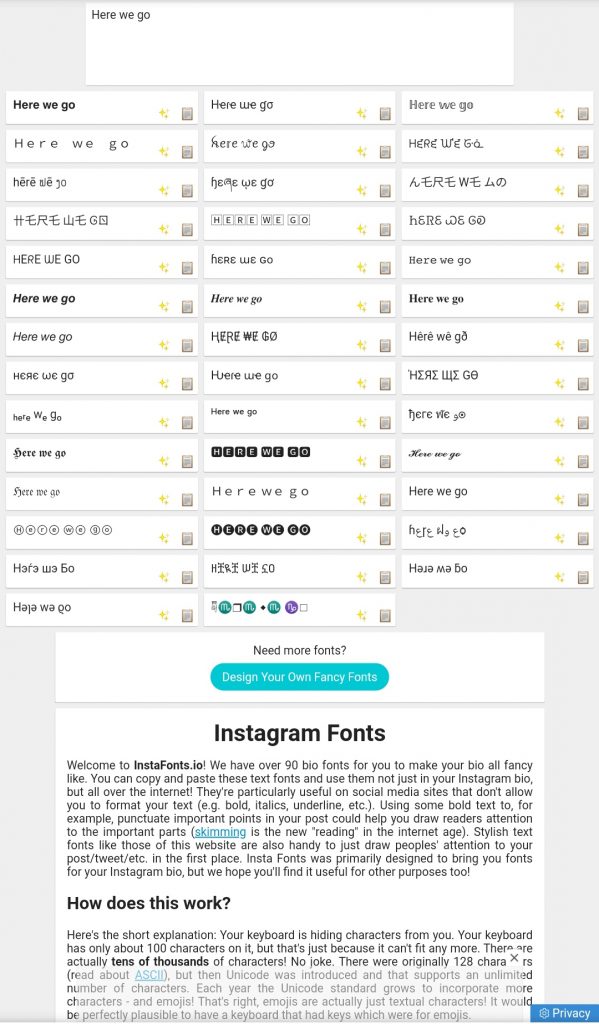 There is another tool for Instagram Font Generator, which can be called one of the most comprehensive and largest packages of Instagram Unicode fonts. The Insta Fonts website is a complete package that provides you with Instagram-like fonts and a wide variety of styles, in addition to being very simple and has a good user interface.
Have you ever wondered how emojis on the keyboard can be written in text and sent to others? If emojis are not images? These types of fonts that are made in the font generator on Instagram sites and sites are somehow It has a Unicode-like structure or character-like emojis, so you can easily create and copy them wherever you want. Fonts created on Instagram font generator can be found in more than 12 networks Social media including Twitter, Facebook, LinkedIn and others.
Fonts for Instagram application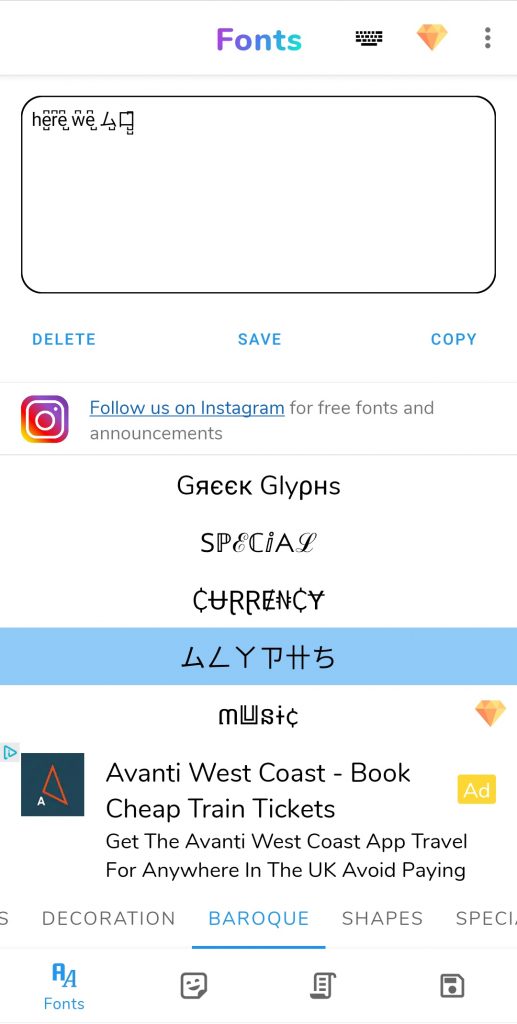 Another tool that can be used as an Instagram font generator is the Instagram Font application. This program has more than 10 million active installations in the Google Play Store and its user rating is very high, so it can be called one of the most useful font-changing applications on Instagram.
In this program, five separate font sets can be found, including unique fonts, decoration, baroque, shape and special fonts. Each of the font packages provides you with more than a few hundred different fonts and shapes in Unicode format. Allows you to use Instagram to change the bio font.
Coolfonts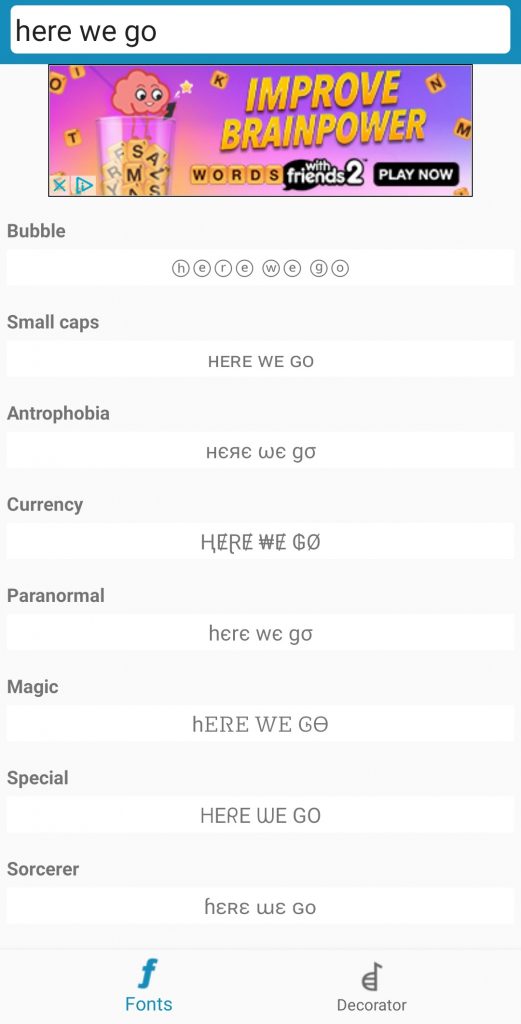 Cool Font Android application is another application for producing and creating custom fonts on Instagram. These applications have more than one million active installations in Google Play Store and also have a very high score in the eyes of users. The user interface is very simple and all you have to do is enter the program in the desired box, write your sentence and generate the desired font with the fonts in the program list below the box.
Conclusion
The more attractive your profile page on Instagram and the better your bio is, the more followers you can get, so Instagram Font generator tools can help you improve the quality of your page, as well as highlight and apply different styles. Have you ever used Instagram Generators font?
Was this post helpful?
Let us know if you liked the post. That's the only way we can improve.