Head up everyone, Instagram might let users share links on their Instagram captions in returns for a fee. The patent application shows a pop-up that asks for payment when a link is added to a caption.
This option was first discovered in the patent application, which Instagram parent company Facebook first submitted back in 2016, shows a pop-up appearing when the user adds a URL to a caption, asking if the user wants to pay $2 to make the link live.
"If the online system detects the text content of the caption includes a string of link text identifying an address, the online system prompts the posting user to pay a fee in exchange for generating a link," the patent application notes."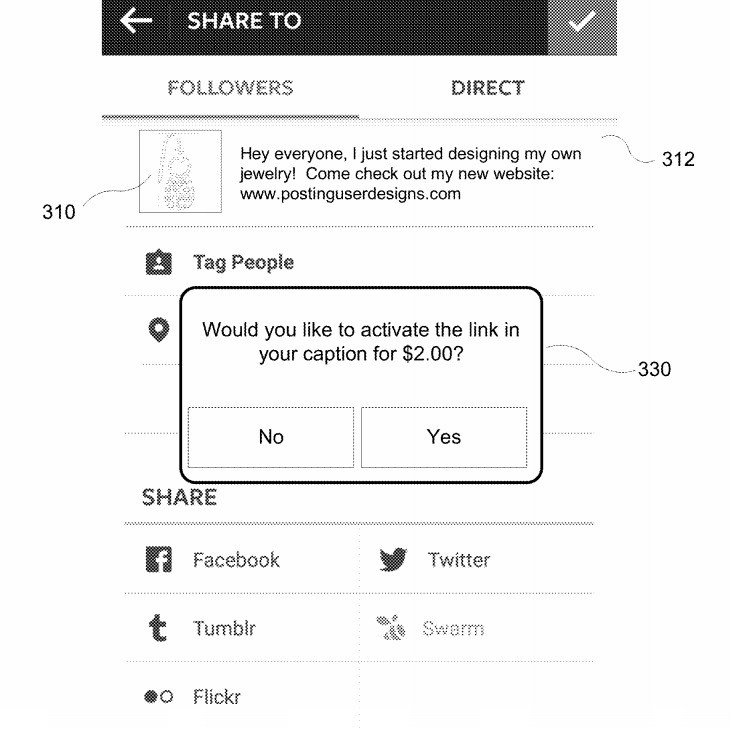 The ability to add links in captions has long been requested by Instagramers. Most people went the "link in bio" route and verified Insta users could add links to Stories. The question here will be whether Instagram influencers, brands, and other users will be willing to pay a per-link fee. But it seems like a no-brainer to generate revenue for Instagram if this goes into effect.
This would be one of the biggest Instagram changes in the last years if applied, and lots of users would start adding links to their posts without any limitations by paying only some dollars.
Was this post helpful?
Let us know if you liked the post. That's the only way we can improve.