Instagram is now one of the biggest platforms specially for business to grow their brand, and sell their products. Instagram hashtags are one of the best feature to reach thousands of users on Instagram.
The best software to find Instagram hashtags
There is various software to find Instagram trending hashtags that offers a different service for growing Instagram account. Here are the best hashtag selection and search systems:
Instagram trending hashtags websites

Ingramer

Keywordtool

Instagram trending hashtags apps

Autohash

Toptags
Instagram trending hashtags Websites
Ingramer (Free)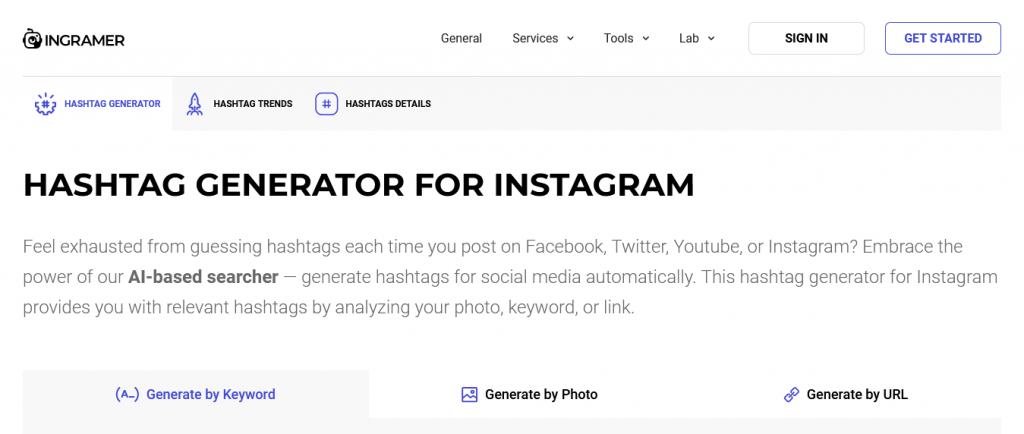 The best application to find Instagram trending hashtags is Ingramer. This website is much more advanced in terms of Instagram hashtags than others and has three general categories in hashtags:
Hashtag generator
Hashtag trends
Hashtag details
Hashtag generator is the best option in the hashtags section of ingramer website, with which you can generate hashtags related to your post and post it on Instagram. With this method, you no longer need to do a general search for your relevant and relevant hashtags
Hashtag Trends also displays the best and most attractive hashtags on Instagram that are related to your category based on the number of posts covered.
Hashtag details are the most interesting part of this website, with which you can see the exact details of a hashtag, including its best images and posts, related hashtags, how difficult it is to use the hashtag, and other analytical options.
In general, Ingramer website is the best tool to find Instagram trending hashtags.
Keywordtool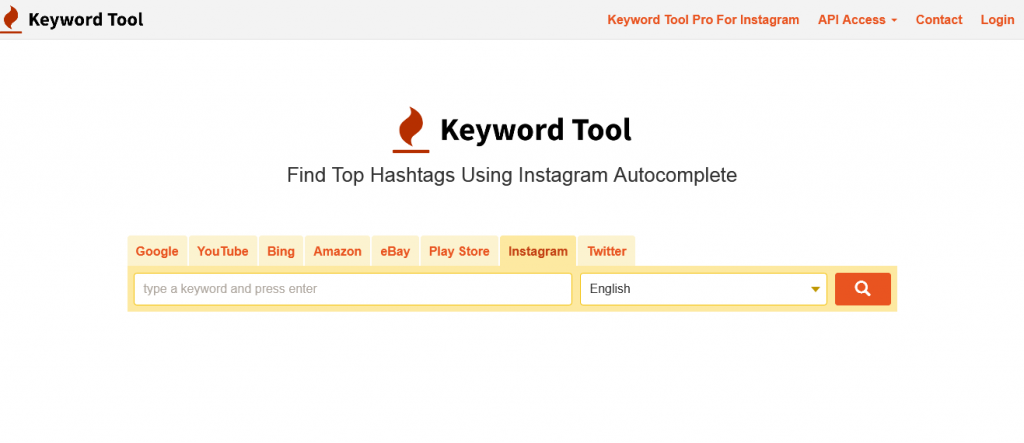 A comprehensive website for finding trending hashtags on Instagram and 10 other networks including Twitter, Google, and Amazon. Keywordtool Website, you can see and search for trendy and valid hashtags based on the number of posts posted on Instagram. Of course, this program is free at first and you have to pay a monthly fee to search for more
Instagram trending hashtags apps
Autohash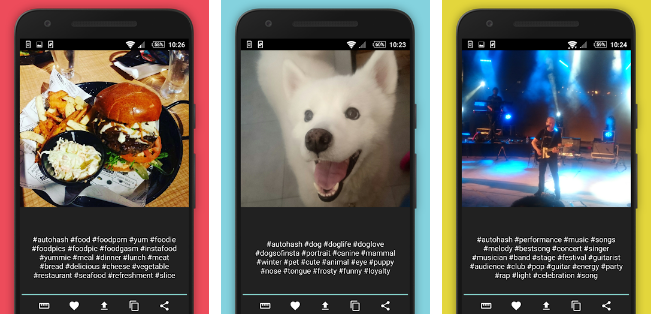 The best software for finding and generating hashtags related to your Instagram page is which will be available on both Android and iOS operating systems. Through this program, first, your Instagram page is analyzed, and based on the posts, related hashtag categories are presented to you, by doing this, you can easily put a suitable hashtag category for each post to receive more views on each article.
TopTags
Sometimes it has to be on Attract the Instagram target audience but you do not know what hashtags need to be used. TopTags app on Android and iOS is the best way to find related hashtags. Based on this, you can attract the main audience and the target only with the hashtags related to your posts and have the best return. Toptags also provides related hashtags in a combination and selectively to avoid duplicate hashtags on Instagram.
Dog Hashtags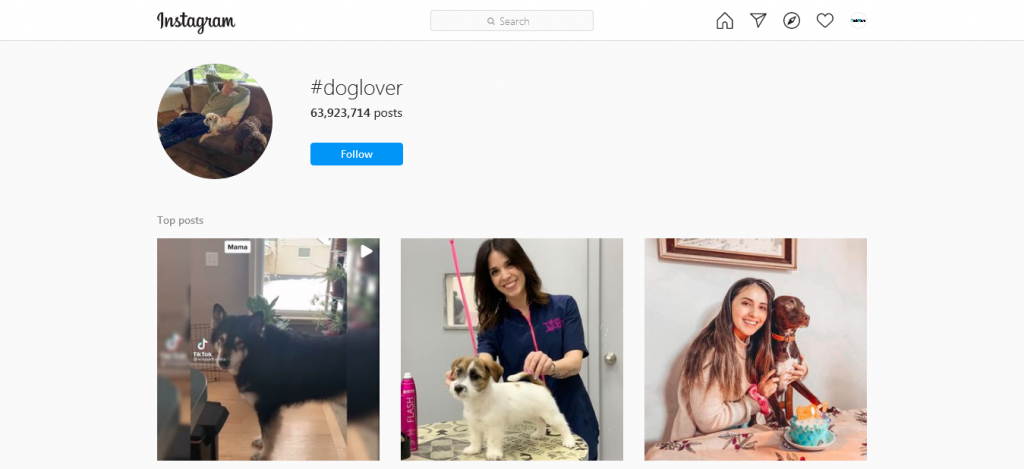 #dogadventures: If you are looking to see the life story of different dogs in the world, this hashtag is very interesting. In it you see dogs that have a special life or go on a trip.
#dogs: One of the most used Instagram hashtags by which you can see different dogs, their games, how to keep, train, or even their lifestyle.
#doglover: In this hashtag, you will see very beautiful dogs, each of which does a specific job. This hashtag refers more to dog owners and shows people who are very interested in dogs.
#adogslife: Dogs' lives are very interesting and spectacular, sleeping, waking up, behaving, or even eating and playing can be fun for anyone, all of which are listed in the hashtag.
#adogspurpose: A book of the same name that explains the purpose of each dog from being created, this book is one of the most readable products about dogs, which is also often used on Instagram.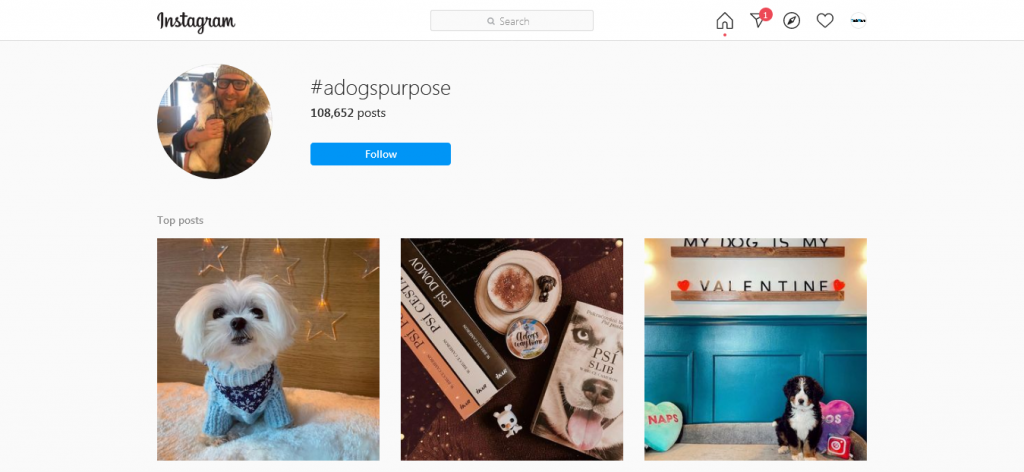 #dogtraining: Do you want to train your dog? With this hashtag, you can see all the posts related to dogs of different breeds in the world and take full advantage of its training.
#dogphotography: dog photography, you can see the best professional pictures taken of dogs of different breeds in the world through this hashtag.
Sunday hashtags
#sundayfunday: Sunday is a holiday and fun day. If you went to a place for fun or prepared a special meal for a Sunday party, you can use this hashtag to show it to others. Also, most of the images in this hashtag are all related to Sunday entertainment.
#sundayafternoon: It is interesting to know that this hashtag shows the feeling of a holiday in the afternoon, a sense of calm with a little bit of frustration, but many of them use the time to take care of their personal affairs and take photos of it and post it on Instagram.
#sundayleague: If you are interested in football and its live broadcast on TV, this hashtag covers all the games played on Sunday in the world, and football fans can also use it for their football videos or pictures.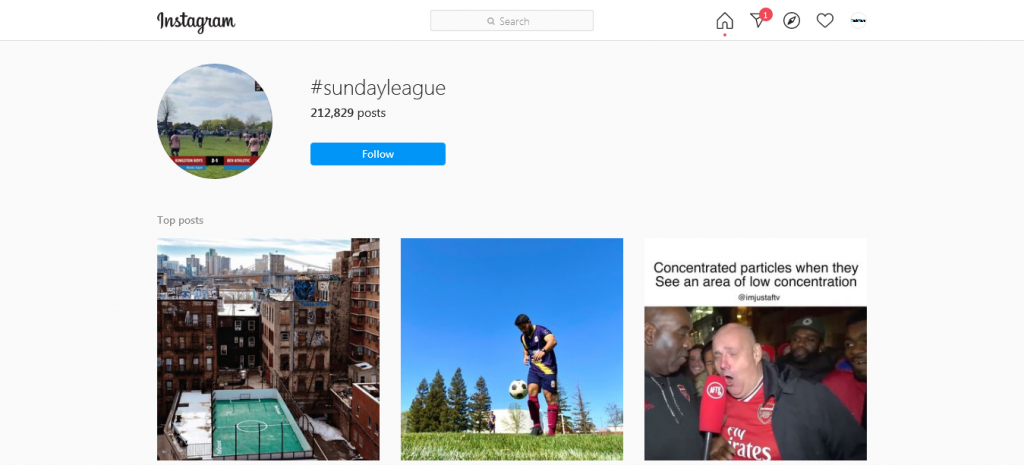 #sundaylunch: Another popular Instagram hashtag that is for people who like food and enjoy eating. This hashtag shows exactly the food that is cooked and served on Sunday, as you know Sunday is a holiday and most home-cooked meals are prepared on this day.
#sundaystyle: If you are fashionable and you are interested in seeing and choosing stylish and modern clothes, follow the Sundaystyle hashtag. In this hashtag, you can see the most diverse clothing models in the world, and you can choose or buy suitable clothes from the models according to your taste. If you have a store page, you can also increase its sales by placing this hashtag on your clothing model.
#sundaymotivation: Many of us are either looking for a way to improve the course of our lives or help other people move forward stronger and with a plan. What better day than Sunday to do this? The sundaymotivation hashtag focuses more on conversations or ways to improve your life and planning, or even motivational videos, and you can use them to start an energetic day in your life.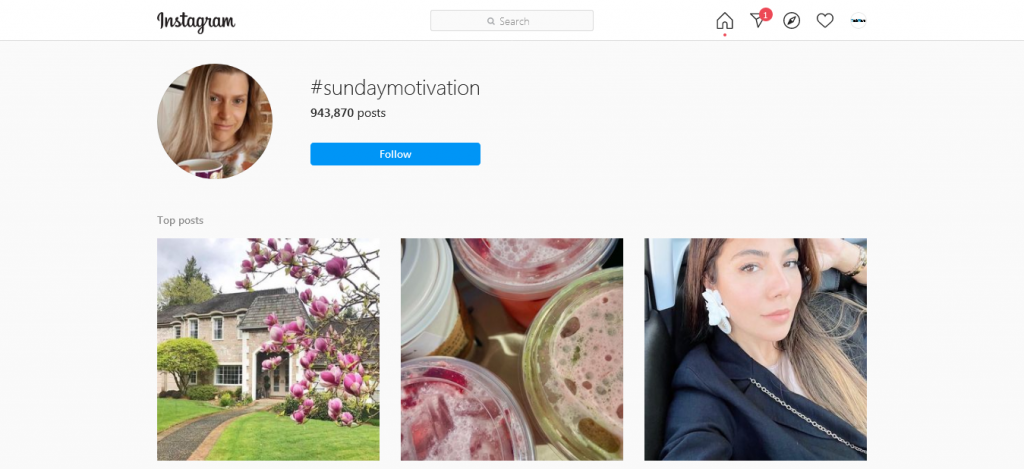 Was this post helpful?
Let us know if you liked the post. That's the only way we can improve.