Since its foundation in 2015, BlueStacks has produced countless applications and cloud-based products, serving a large portion of passionate gamers around the globe. Despite the recent popularity of BlueStacks, there are questions around the program's reliability, some even claiming it could be a virus, but is that true?
Let us start with the basics:
How BlueStacks works?
BlueStacks runs on the Android Virtual Machine. Utilizing emulator libraries allow ARM instruction sets (common to Android devices) to run on Intel/ AMD instruction sets. BlueStacks functions in the same way a PS-2 console would when running games on a PC. Although it is possible to run BlueStacks on Windows 7 and macOS Sierra, it works best on a more modern system such as Windows 8 and macOS 10.
The system requirements for running BlueStacks on Windows and macOS are as follow: for a Windows PC, you will need an operating system of Windows 7+, at least 3 GBs of RAM, an internal disk space of 15 GBs or more significant, an Intel or AMD processor, and an Nvidia GPU of 710 or above.
For a macOS machine, there will be a need for an operating system of macOS Sierra or above, at least 4 GBs of RAM, an internal disk space of at least 15 GBs, and an Intel Processor.
Regarding the safety of BlueStacks, there are several myths as well as facts we would like to answer for you, keep reading to find the answers to those questions:
Is BlueStacks a virus?
BlueStacks is an android emulator software allowing you to run android software and games on Windows and Mac. As android is an open-source system, there are no reasons to question the legitimacy of BlueStacks. However, you might want to stay away from other emulators such as Nintendo, Gameboy, and Gamecube.
Considering the function of the software, some people might believe BlueStacks contains malicious software. But just as we said, there's nothing illegal about the services BlueStacks offers. As for viruses, the software has been the subject of testing by numerous Antivirus programs. It has shown no trace of a malicious script in its source codes.
Some users blame BlueStacks for their PC's hindered performance, claiming that it has the same effect a virus would. Don't be a conspiracy theorist! If you ever feel like your system shows signs of sluggish performance, you will probably run short on RAM and CPU.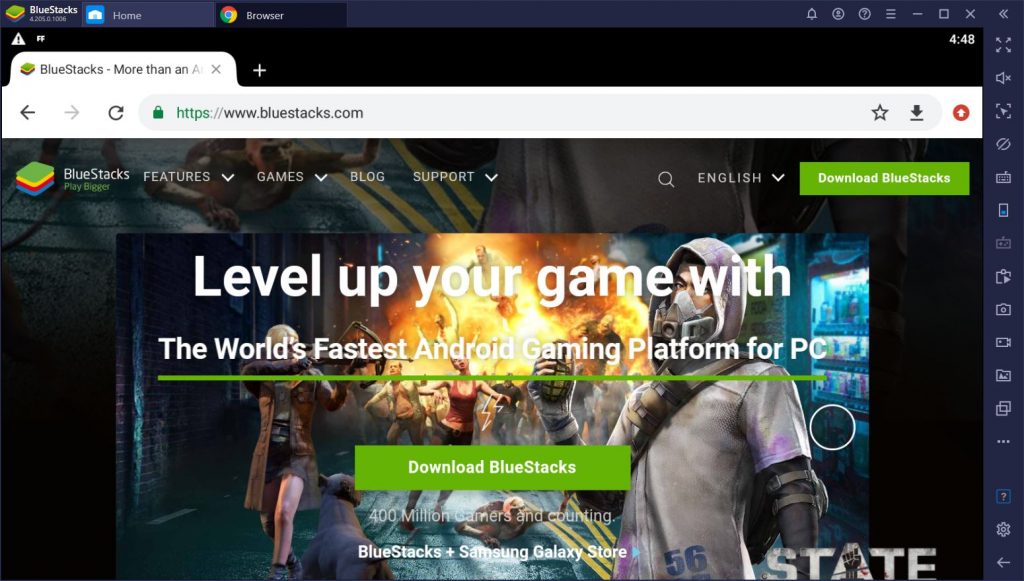 Is it safe to login into your Google account on BlueStacks?
The first notification you will get after installing BlueStacks is a warning to link your Google account to download apps and games from the Google Play store. Some people freak out after receiving the notification; some even find it offensive regarding data privacy. If you ever get the notification, enter your Google account information; BlueStacks is no more harmful than your android phone or tablet.
You have to know that BlueStacks is an android emulator and is faithful to the source codes. However, if you still do not want to link your Google account to it, you could create a new one and start playing on the platform.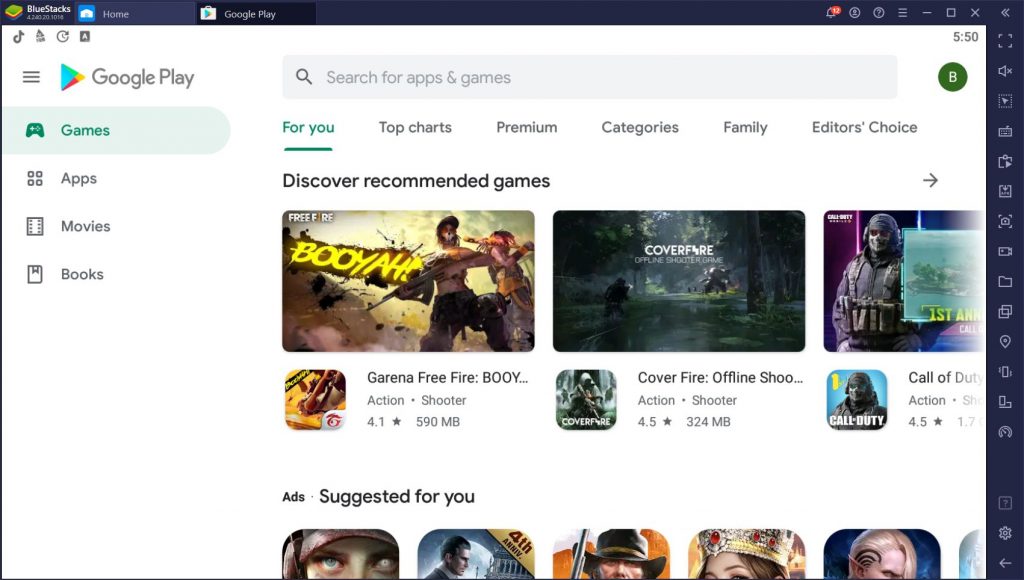 What are the BlueStacks disadvantages?
Although many Clash of Clans lovers swears by the software, it comes with particular disadvantages you might want to consider before installing it:
1. Increasing the RAM and CPU usage
Installing BlueStacks on your PC will increase RAM and CPU usage as it needs a lot of space to run games smoothly on your PC. With that said, you will need to have at least 3 GBs of RAM if you are considering downloading the software on your PC.
2. BlueStacks slow down the PC
With so much weight on your RAM and CPU storage, a slight slowing down in your PC must be expectable, especially if your system lacks sufficient software requirements. If you're experiencing lags when running BlueStacks, it could be due to your RAM, memory, BlueStacks temporary files, and in some cases, an Antivirus program.
3. You might need a better Graphic card
BlueStacks will take over your existing Graphic Card, meaning you will need to consider purchasing another one if you wish to run and install other applications on your PC. We would not recommend running BlueStacks and other apps simultaneously on a single graphis card, as it could cause your PC to crash.
How to update my existing Graphic Card?
BlueStacks supports Intel, AMD, and Nvidia Graphic cards. If yours is an outdated version, it will need upgrading; press the "Windows" and "R" keys together to open the Run tab, type down 'devmgmt.msc' and click on 'OK.' On the device manager page, click on 'Display Adapters' to find the Graphic Card your system is currently using, right-click on the name and choose 'update drivers' from the options shown there, job done!
4. BlueStacks is a power-hungry software.
It would be best if you considered replacing your battery sometime during the course on top of a new Graphic Card and a RAM space of at least 3 GBs. BlueStacks will need 85% of your CPU while running on your PC, which is a lot! The overconsumption of your CPU will eventually lead to lower battery life.
Last thoughts
BlueStacks is no virus or malicious software, it will not sell your information or take over your Google account, and we have not heard about anybody getting into jail for playing Call of Duty on BlueStacks. There are conditions, though, where it can be hazardous; if your system has an operating system older than the recommended ones, if your RAM does not have enough capacity. Suppose you own only one Graphic Card but are planning to run several software besides BlueStacks on it.
Note that even if your PC meets all the prescribed conditions, a hindered system and a lower battery life is unavoidable when working with BlueStacks.
Was this post helpful?
Let us know if you liked the post. That's the only way we can improve.