All of us receive many emails each day, and some of them are from our friends, family, and coworkers, while others might be from unknown sources. But how will you understand if it is a legit pitch or a scammer? Here, I want to talk about reverse email lookup Gmail, one of the best ways to help you differentiate legitimate ones from scam emails. Keep reading and learn how to run a reverse email lookup Gmail and other details about this topic.
What is Reverse Email Lookup?
As you read above, reverse email lookup Gmail is the best way to find anyone's contact information, such as their full name, organization name, phone number, social media profile, and even pictures using their email address. There are different ways you can perform a Gmail lookup based on what information you have, and below I will talk about all of them in detail.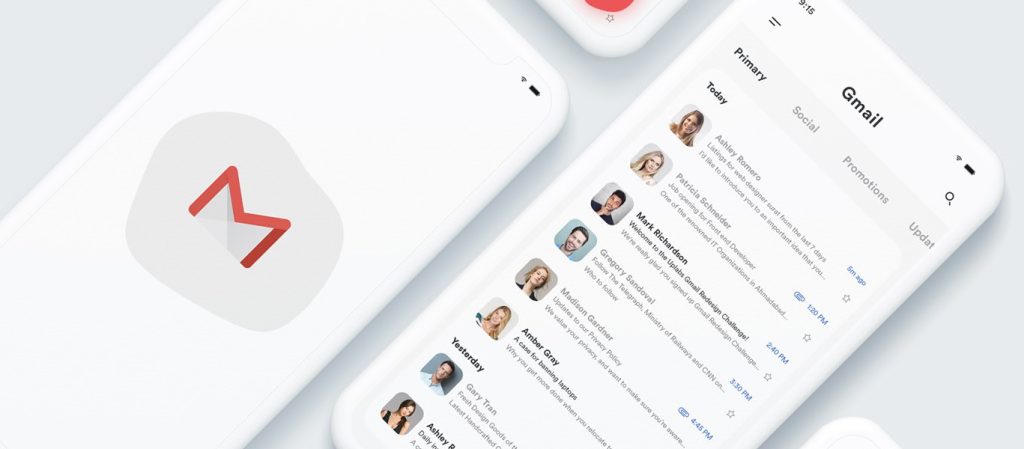 How to run a reverse email lookup Gmail ?
Now that you know what a reverse email lookup Gmail is, you might be wondering how you can perform a successful Gmail lookup. So, let's go through the best-examined methods without wasting time.
Perform a Gmail lookup through Google search:
The first and easiest way that comes to mind is to type the email address on Google using any browser you like and search among the shown results to find your needed one. Usually, these data include that person's activity on websites, social media accounts( if he used that email for registration), and LinkedIn accounts (if it exists). While this free method will not cost you anything, its information is very limited.
Try reverse email lookup Gmail through social media:
It might be strange, but the next simple way is to paste any email address you want in a social media search bar, like Facebook, LinkedIn, or others, and find the accounts associated with that email address. Only, you should be careful about the privacy settings because if that person has previously chosen to hide his email address from the public, you can not find it through this Gmail lookup method.
Use a browser extension and do a successful reverse email lookup gmail:
Another free way to do a Gmail lookup is to choose a browser extension, install it on your browser, and look for people's contact information by doing reverse email lookups. As a great example of these extensions, I can mention Clearbit Connect.
Use an email client to do a reverse email lookup Gmail:
If it does not matter for you to pay for your Gmail lookup, you can try email clients' built-in reverse email lookup functions. And one of the best examples is MailBird, which offers different features, such as a unified inbox, customizable interface, built-in email editor, different security features, and integrated support. Also, I should add that this email client supports a wide range of email providers, such as Gmail, Yahoo, Outlook, and more by paying even €3.08/month.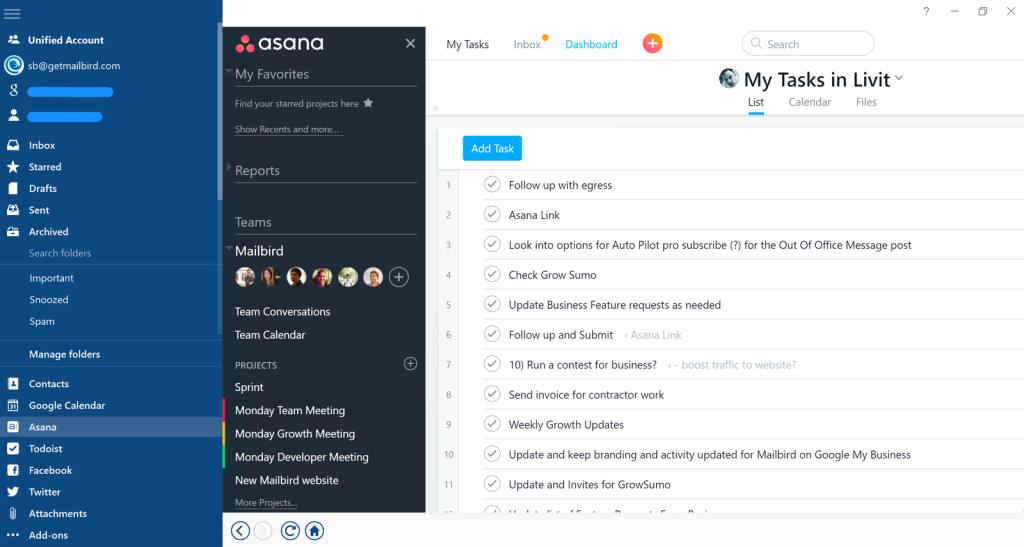 Try one of the reverse email lookup gmail tools:
And finally, the most popular way to do a Gmail lookup is to use a tool to find more accurate and up-to-date results as they find data from different reliable sources, such as public records and private databases. To find some of these best reverse search tools, read the next paragraph.
Best tools to do a reverse email lookup gmail
In the previous paragraph, I mentioned that using a reverse email lookup Gmail tool is the best way you can find someone's information while you only know his email address. And here, I want to introduce the top three tools that help you reach your goal.
Instant Checkmate
The first option I want to introduce here is the Instant Checkmate, one of the most powerful reverse email lookup Gmail tools that helps you find information about anyone you want by only an email address. The best point about this tool is its easy-to-use interface.
How to use Instant Checkmate:
Only type the email address you want to find information about it into the tool's search, and find what you need among a wealth of information, such as name, address, phone number, criminal records, education, and job history only in a few minutes.
Other Instant checkmate features:
Run background checks
Search public records
Reverse phone lookup
There are different kinds of membership with various prices, but the most popular one is the one-month subscription for the "Person Reports" plan at $35.12.
CocoFinder
The next option is CocoFinder, a quick Gmail lookup you can use to find extensive information based on an email address.
After entering its page, you will see a search bar, where you should enter the email address you want to find its owner. Then the tool will show all results related to that email address.
Other CocoFinder features:
Search Traffic Tickets, Sex Offender Data
Shows Arrest Records, Vital Records, and Criminal Records
You can use this tool for free without any cost and even with no registration.
Intelius
And finally, one of the most famous and completed items is Intelius offers both free and paid email lookup services. This tool became famous after its claim that all its searches are private, and there you access unlimited searches. 
If you want to use its free service, only enter the email address and find all information about the real person associated with it. Or you can register for a paid account through this link and access an unlimited number of searches.
Reverse Phone Lookup
People Search
Background Check
Public Records Search
Criminal Records Search
Reverse Address Lookup
Login
People Directory
Phone Directory
This tool offers three different plans, and two of them have a free trial for some days. While the prices of these plans are different, to do a Gmail look up you need to buy the "People Search" plan, which costs $21.13/per month.
Why Would you Want to Reverse Email Lookup?
Everybody might do a reverse email lookup Gmail for a specific reason like recruiting, marketing, security, and so on. But if I want to count the two most important reasons people use Gmail lookup, I can mention to:
Find whether the email sender is a legitimate one or a scammer and protect yourself from a phishing attack.
Gather more data about an email sender and use them to personalize your marketing message further.
When is a Good Time to Use Reverse Email Lookup?
Previously, you read that doing a reverse email lookup Gmail is helpful when you want to check the validity of email communication. Sometimes, you can decide to block or report an email address without doing a reverse email lookup because you are sure they are spam emails. But if you are doubtful about an email, we suggest you try Gmail lookup before opening it.
FAQ
Is reverse email lookup gmail legal?
The answer is a resounding yes because the Fair Credit Reporting Act regulates reverse email lookup tools that help you search for anonymous emails.
Where do reverse email lookup tools get their information?
Generally, they search through databases, online resources, and links to that email address.
Are email finders and reverse email lookup tools the same?
Actually no, email finders are tools that do the exact opposite of email lookup tools and help you find someone's email address by typing in their name.
Conclusion:
Are you suspicious of one of the emails you recently received? As you read above, you can use different ways of reverse email lookup Gmail, such as searching on Google or social media platforms and even using famous Gmail lookup tools, like Intelius to find who is the owner and if it is legitimate or not. If you have any questions about these methods or even have a problem using them, share them in the comments, and we will find the best answer for you.
Was this post helpful?
Let us know if you liked the post. That's the only way we can improve.