Safuu recently made its debut on the cryptocurrency market. However, it has already made a number of bold guarantees, including offering one of the largest interest-based payouts in the sector.
Despite a few rebounds, the native token SAFUU is currently in an extremely unfavorable trend. There are some confident Safuu price predictions, yet future success is not guaranteed.
The Safuu Autostaking Protocol (SAP), a DeFi 2.0 protocol that offers a decentralized financial asset that pays users with a sustainable fixed compound interest model, has been introduced by the Safuu developers.
You can also read: Drip Network: All you need to know
What is Safuu?
"Sustainable Asset Fund for Universal Users" is referred to as SaFuu. Through its SAP protocol, SaFuu provides customers with a decentralized financial asset that pays them according to a fixed compound yield formula. A new financial protocol called SaFuu makes staking quicker and more effective. SaFuu seeks DeFi innovation that offers advantages and value to owners of SaFuu tokens.
An extremely lucrative, auto-staking, and auto-compounding protocol is provided by SaFuu. SaFuu provides a high fixed APY and a straightforward buy-hold-earn structure that quickly expands the SAFUU portfolio inside a user's wallet. The SAFUU token must be purchased and kept in the wallet in order to earn. An annual percentage yield, or APY, calculates the real rate of return on a principal amount by taking compound interest into account.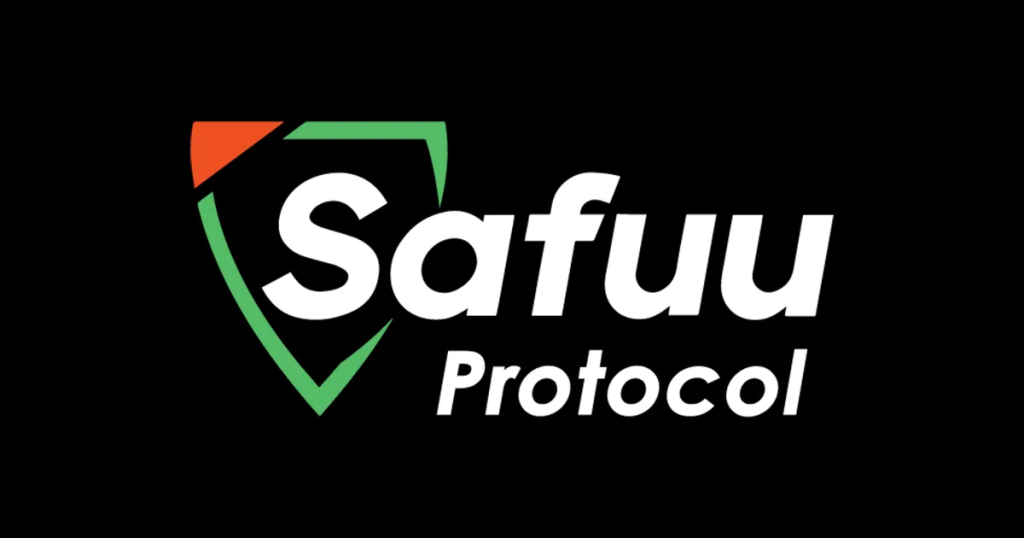 The SaFuu platform's native BEP20 (BNB token standard) token, SAFUU, pays its holders passive interest automatically every 15 minutes for 13.5 years. Up until the allotted 3.25 billion tokens have been distributed, this payment is made.
Furthermore, the SIF (SaFuu Insurance Fund) maintains a constant 0.02355 percent rate paid to all SAFUU token holders in order to achieve price stability and sustainability of the Safuu Protocol. By using these 3 methods, SIF keeps the holders safe:
1. Gaining sustainability for the Safuu Protocol's future development.
2. Pricing stability can prevent flash crashes.
3. Lowering the risk of the negative.
When there is a significant decline in the price of the SAFUU token or any other unanticipated black-swan event, the SaFuu treasury provides additional financial support for the SIF. The SAFUU token's floor price is set by Treasury. A black swan is an unexpected occurrence that goes beyond what is often anticipated of a situation and could have very negative effects.
The Fire Pit burns 2.5 percent of all SAFUU traded currency. The more that is exchanged, the more that are burned, increasing the size of the fire pit, reducing the amount in circulation, and maintaining the stability of the Safuu protocol. When a small number of tokens are transmitted to a wallet without a private key, this is known as cryptocurrency burning.
As a result, the tokens are irretrievably lost. Tokens are typically burned to decrease supply and raise market value.
How much is Safuu worth?
The current price of Safuu is US$0.2825, and its 24-hour trading volume is $76,632. In the last 24 hours, SAFUU is up 5.93%. It is currently 10.89% away from its seven-day all-time low of $0.2547 and -7.55% away from its seven-day all-high of $0.3055. The maximum supply of this token is 3.25 B SAFUU.
There aren't many industry professionals forecasting the price of Safuu because the token is new to the cryptocurrency space. However, those who have made predictions anticipate a bright future for the DeFi coin.
What is SaFuu native token?
The native token and the chain are both referred to as SaFuuX. It will function uniquely as an auto-rebasing, auto-staking, and auto-compounding token, much like the original SAFUU. That implies that you will receive rewards automatically every 15 minutes just for having SaFuuX in your wallet.
The return will be set at somewhat more than 2% every day as an introduction bonus for early adopters for the first eight months following launch. Then, depending on the amount of transactions taking place on the network, it will move to a mixed return that consists of a constant 38% APR and a variable daily percent up to 3.14% every day.
How to buy Safuu?
According to the most recent data we have gathered, standard financial methods cannot be used to directly purchase Safuu with fiat (such as Paypal or Bank Cards). To buy Safuu, you must first acquire a different cryptocurrency that is simple to buy with fiat, such as USDT, BTC, ETH, or BNB, and then transmit those funds to an exchange or wallet that supports Safuu trading. Numerous cryptocurrency exchanges and wallets accept buying Safuu with fiat money and offer over-the-counter (OTC) trading services for the cryptocurrency.
If so, selecting a cryptocurrency exchange or wallet to buy, sell, and trade Safuu with your local fiat currencies, such as USD, EUR, TRY, PHP, etc., will be simple for you.
You can opt from the cryptocurrency wallets and exchanges that offer OTC Safuu trade. Safuu trading is supported by two different types of cryptocurrency exchanges: centralized exchanges (CEX) and decentralized exchanges (DEX). There are two distinct ways to purchase Safuu on cryptocurrency exchanges.
It is advised to first purchase USDT or BTC before exchanging them for Safuu on CEX if you wish to purchase Safuu there. If the CEX or cryptocurrency wallet where you are holding USDT or BTC does not enable Safuu trading, you must withdraw your funds and transfer them into a different CEX that does.
You must be aware of the mainnet that the DEX is based on if you wish to purchase Safuu in DEX.
For instance, if you wish to buy Safuu on the Ethereum Blockchain-based exchanges Uniswap or Sushiwap, you should first acquire ETH with fiat currency before switching. However, you should first buy BNB with cash if you wish to buy Safuu on Pancakeswap, which is powered by Binance Smart Chain. By analogy, you must first spend fiat to purchase the matching mainnet coin if you plan to purchase Safuu from a DEX that uses a different blockchain.
In conclusion
Since its debut, SAFUU has been successful, although it is still a new player on the market and has declined significantly. Because of this, predicting the token's price and the viability of the DeFi platform is challenging.
Was this post helpful?
Let us know if you liked the post. That's the only way we can improve.