Nowadays, Snapchat is one of the most popular social media platforms, and more than 190 million users use it to post photos and videos or send them privately to their contacts. If you use this platform on your mobileو adding your friends and family as a Snapchat contact is easy, but that's not all. This social media platform is especially popular because it allows you to find anyone you want, a person you have met on the network, or even a celebrity. If you do not know how to do a Snapchat search, keep reading until the end of this text and learn more about its details, such as Snapchat username search.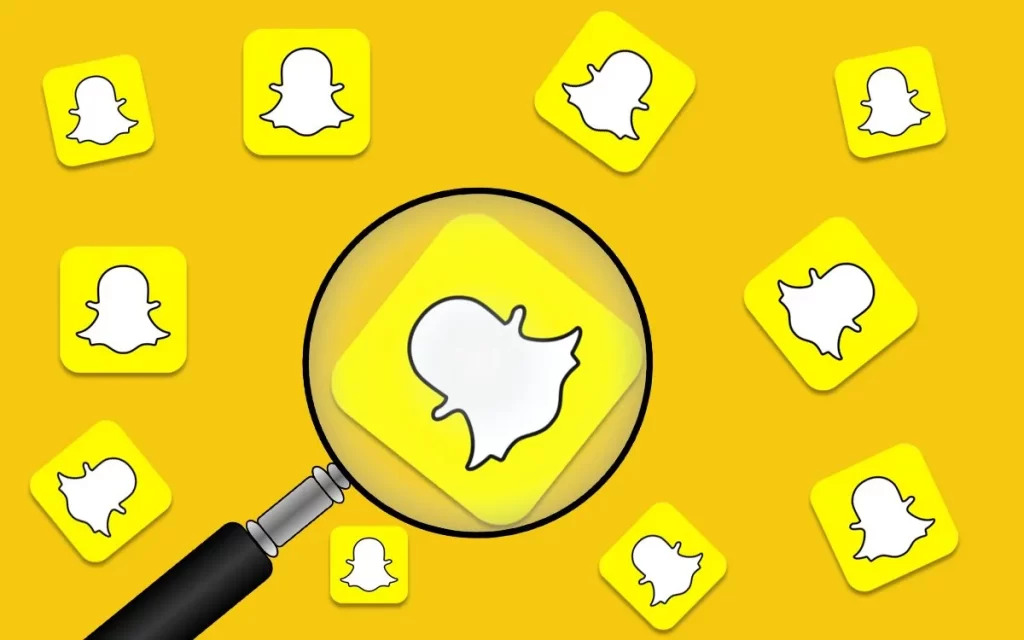 How to find someone on Snapchat? (Snapchat Search)
There are three ways to find and add someone on Snapchat, among which you can choose the most proper one based on your occasion. In this paragraph, I will talk about two of them, and in the next paragraph, you can read about how to do a Snapchat username search.
How to do a Snapchat search by syncing your phone's contacts to Snapchat:
Actually, this is the best way you can use to find someone on Snapchat that you already know. So, if this is your case, simply follow the below steps and learn how to do a Snapchat search by syncing your phone's contacts.
Open the Snapchat app on your phone.
Tap on your Bitmoji-like profile icon from the top left-hand corner.
Search for the "Find friends on Snapchat" button under your profile information.
Then, you will be led to sync your phone's contacts, and you have to confirm it by clicking on the blue Continue button.
Also, you should click on the "OK" button that appears from a pop-up and allow Snapchat to access your contacts.
After that, you will find any of your contacts who have a Snapchat account in a list.
And to add any of them who you want, simply click on + Add next to their name.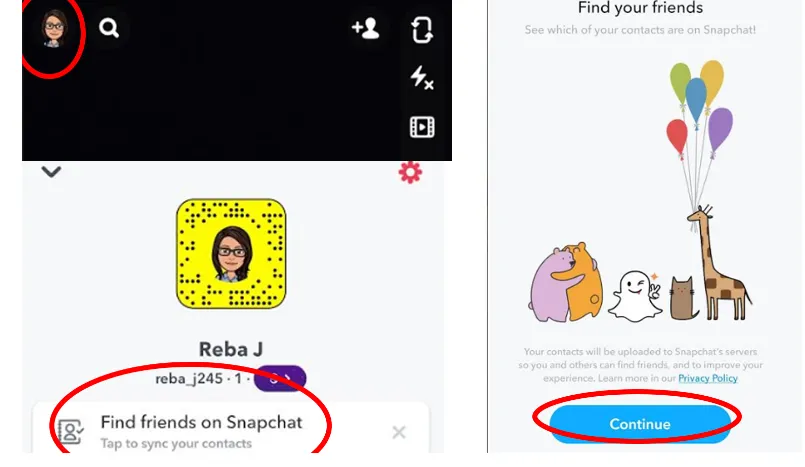 How to do a Snapchat search by scanning a user's Snapcode:
It is one of the unknown ways you can use to do a Snapchat search, and that is because using it is not available in many cases. As you might have heard, all Snapchat users have a unique QR Snapcode, which you can easily scan and immediately add to that user. The only point is that accessing everyone's Snapcode is not easy, but if you have it anyway, follow the below steps and find him on this platform.
Open the Snapchat app.
Go to camera mode, which you usually use to take photos or videos.
Ask the user you want to find him to open their Snapchat app, tap on his profile icon and the yellow box with the dots to find his Snapcode.
Now, point your camera to the Snapcode and hold it for a few seconds before letting go.
Your camera will automatically scan the Snapcode and find the account.
And finally, like what you do always, tap on the Add Friend button and add him to your Snapchat friends.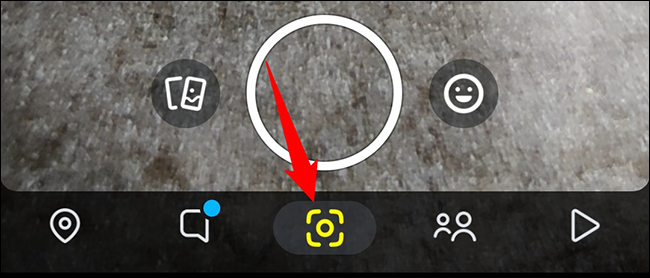 "Consider to scan the Snapcode of anyone you don't necessarily have to be with because screenshots or photos of their snapcode can do the same for you."
How to search for a user by their Snapchat username?
And finally, the most frequently asked question is how to do a Snapchat username search. To answer this one, I invite you to read the below steps and learn how to do a Snapchat search by username.
Open the Snapchat app on your phone.
Type the person's username you want to find in the up-head search bar.
Now, you will find all usernames that match your search or are close to it.
Search for the one you're looking for, and tap the + Add button next to his name.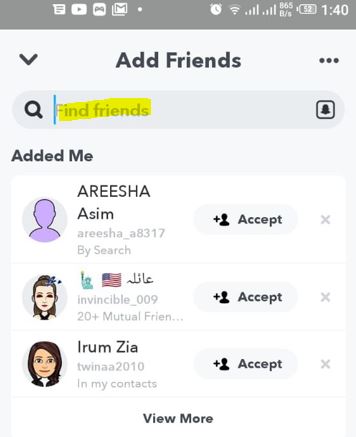 FAQ:
Do people get a notification when I add them?
Users will always be notified if you add them on Snapchat by getting a notification that you have added them.
Can you search Snapchat without an account?
Yes, there are some third-party tools that allow you to do Snapchat searches without an account.
How to search songs on snapchat?
To identify songs through Snapchat, open the app> keep your phone near the playing song> press the camera screen and hold it> Shazam popup will appear> finally choose the Song Info option.
What does by search mean on snapchat?
"Added You From Search" will appear when someone finds you by manually searching in Snapchat's search bar and then adding you as a contact.
Conclusion:
Previously, you read about all three possible ways of Snapchat search, such as scanning the Snap QR code, syncing your phone contact list, and Snapchat username search. If you have any other questions about these steps, please share them in the comments, and we can help you as soon as possible. Also, we will be happy if you share your similar experiences below here.
Was this post helpful?
Let us know if you liked the post. That's the only way we can improve.