If you are using any form of social media, you might wonder how you can get some more information about your accounts. The best point of accessing to the analytics of any social media accounts like Facebook Instagram Twitter or YouTube is that you will know how you should direct that account.
Indeed it will give you a better inside of what you have done on it, or what you should do in the future. For example, you are running a business account, and you need to get more women because you are selling women stuff. An insight would show you how your accounts are growing.
Looking for the best time to post on social media? What are the men and women portions of your account? Or to know what time of the day would be the best to post? Or an insight into the best and engaging posts? All answers are inside the analytics tools of social media.
What is social media analytics?
Social media analytics tools are the software or apps providing the statistics of social networks. They will provide the posts and user engagement, user behaviors, the best time to post, and all other information one needs to grow their account. For example, age, gender, living places of users, or country.
If you are running multiple accounts on different social networks, it's better you use third-party apps to get more metrics (all in one social media analytics tools). I would introduce here to manage all accounts in one place.
Free social media analytics tools
Let us divide analytics tools based on the platforms:
YouTube analytics tools
Twitter analytics tools
Facebook & Instagram analytics tools
However, many third-party apps may have the all in one place such as Hootsuite. It means at a time; you can manage and get the analytics of all your social accounts.
YouTube analytics tools for others' channels
Social Blade
If you want to know the estimated earning of someone else channel, you can get it through Social Blade or TubeBody Chrome extension. As you see in the picture, the number of subscribers, estimated earning per videos, and their rank is shown in the analytics section.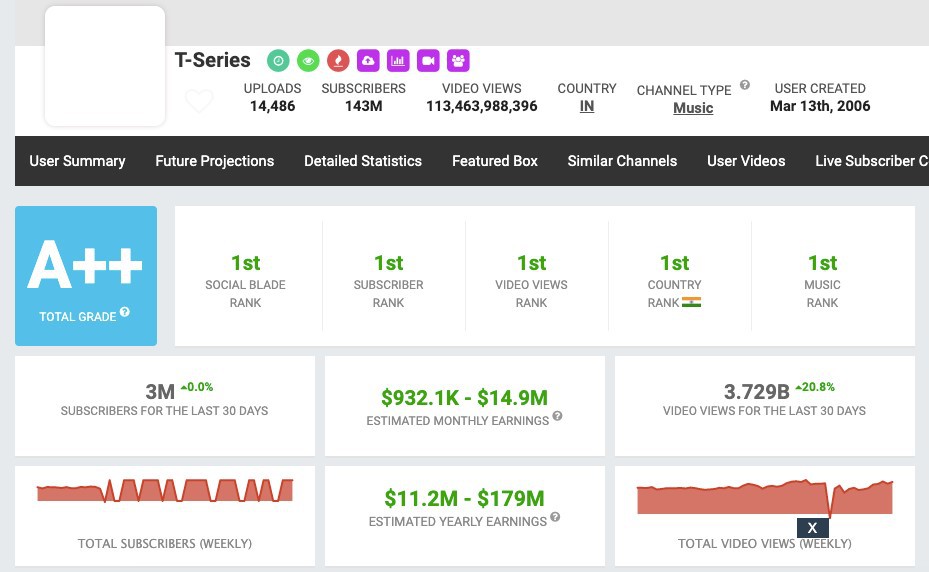 There is some fantastic section on the website that shows if channel trending is rising. And, the option to see similar accounts. If you are looking forward to gathering some videos from YouTube with the same topic, it can be a good idea.
Tube body
It is true that if you find the channel with the highest rate of earning, but you can come up with your ideas. Some topics are competitive, and thousands of channels are competing on a specific topic. It is good to get some ideas that which channels are proper (and well worth spending time creating videos, making content), but always think for uniqueness and quality.
Free Instagram & Facebook analytics tools
Creator studio
I highly recommend the creator studio, and the Instagram insight (available for creator and business accounts) available on the Instagram app.
The tool would indeed give you the basic statistics about your account, but in some cases, it might be enough. The Instagram insight is divided into three main sections of content, activity, and audience.
In the content section, everything about your posts, including the engagement rate. Activity will show you the best time (hour or day) to post, and the audience section will show the portion of both genders, their age, and country (and city).
It depends on your business or Instagram activity. Instagram creator studio is also giving the same information. Connecting Instagram account to the creator studio is easy, and you can log in to the creator studio with your Instagram account. Then, tools are in front of you.
If that is not enough for you, you can go for free Trial of other social media analytics services like Buffer, Hootsuite, Sprout Social, etc.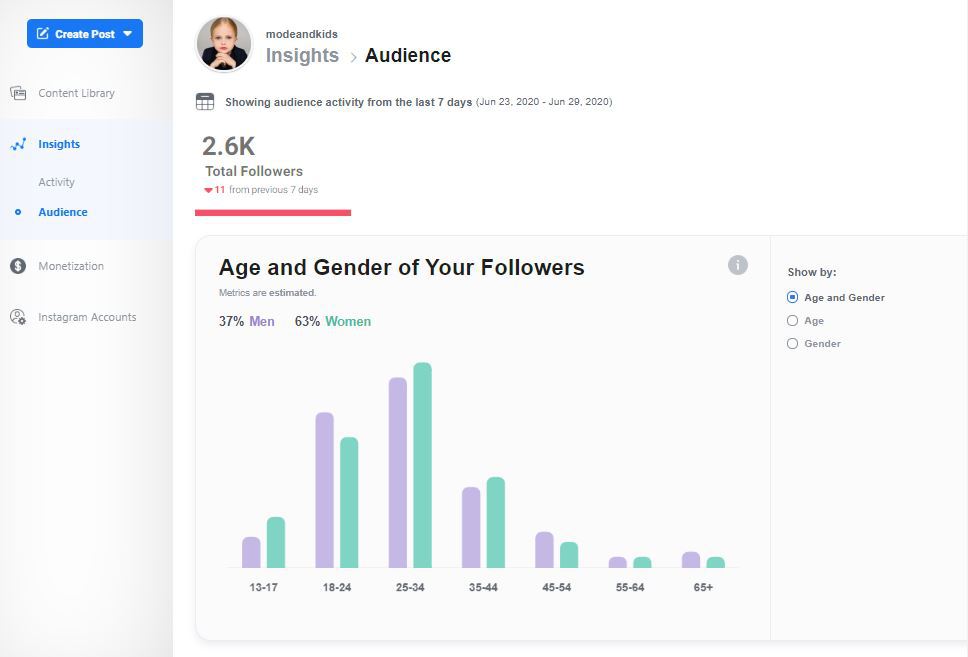 If you are running a page on Facebook, you might have seen the insight menu on your Facebook page. Facebook has provided complete analytics about the growth of the page. You can get Facebook analytics on Creator Studio. Facebook insight gives you posts performance data, audience statistics, data of stories, and other necessary information you need to know about your page.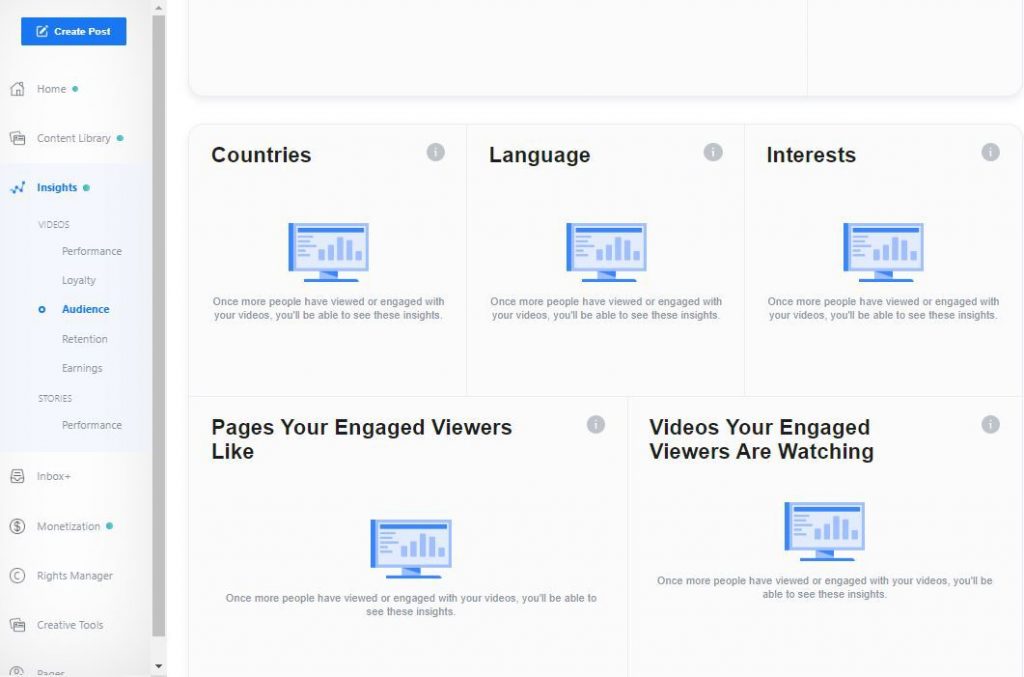 You can use the insight for free, and of course, do not forget to check all options on the Facebook page set. You can set the audience and place of visitors. So, the page would be open for those you want to be there. This customizes the audience and determines the direction that a page is growing at.
Free Twitter analytics tools
Like other services above, Twitter also has its analytics services that you can use for free. It will give you a better insight on which direction your account is going.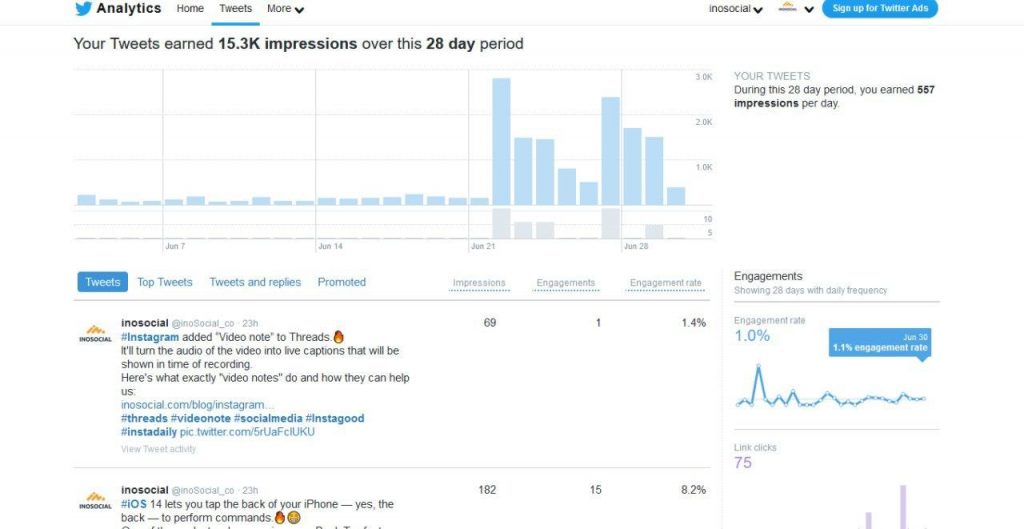 Best third party social media analytics tools
As I have seen, what makes this software and apps different from what the social network provides is the report you can make within the app. However, making a report is not free, and they charge you (sometimes separately from the other services).
Social media analytics services like Hootsuite, Buffer is the one you can make the social report. These services are excellent if you are a social media manager, and you need it for your job/resume. Otherwise, if you are running your accounts, you no need the report, in my mind.
When And Where You Can Find Social Analytics Tools
Equally important is the question of where to look for appropriate social media analytics tools. In general, there are several options where you can get such a tool, so let's take a closer look at each of them.
The reality is, social analytics tools can be found everywhere, for example on the best web developer freelance platforms. Usually, there can be some experts that can provide you with the perfect tools to analyze your account data. As a result, you get a qualified tool that is created only for you with all your requirements and wishes in mind. It will provide you with analytics data and other useful information about your account. As a result, you get a good product for an affordable price. The tools created by developers are completely personalized and provided with modern technologies, for example, AI development or other technical decisions to obtain reliable and accurate statistics.
But of course, there can be totally other situations. For example, your project has no extra funds for such an application or tool. In that case, you need to find a way to do it cheaper or even for free. In fact, it is not a problem, as you still can try some free tools that can be found on the Internet. They are no worse than paid tools, and their only disadvantage is that they will not be personalized specifically for you. However, they often have several options that you can use to get some type of information about your activity and visits to your account. Sometimes you do not even need to download them as some sites already have useful instruments for gathering statistics. Usually, these are internal tools of sites that are available to all users and which give accurate information about your target audience.
Conclusion
If you have few accounts to run of less than 100K followers on each, use free tools. I highly recommend you use the social networks to get the insight. If you are a social media manager or running multiple accounts, you can use social media management tools.
Was this post helpful?
Let us know if you liked the post. That's the only way we can improve.