It has been a few months since TikTok has been working on this new feature, and now after months, TikTok has officially opened up a "self-serve" ad platform that lets companies buy and manage ad campaigns directly, a move to lure the ad dollars of small and medium-sized businesses.
This Self-Serve Ad Platform is a part of TikTok's recently launched TikTok for business, which is a new platform dedicated to marketers and advertising.
As explained by TikTok:
"The global availability of TikTok's self-serve advertising solutions gives marketers the tools to tap into the creativity of the TikTok community, reach new audiences, and optimize their marketing campaigns with an easy-to-use platform."
TikTok said these companies have access to creative tools to make ads, flexible budgets allowing for spending adjustments and performance targeting. TikTok said advertisers and ads have to undergo a review and approval process.
The self-serve platform's placement tool lets businesses choose between allowing TikTok to place ads for them in any location, or specifically selecting where they want their ads to run.
How does TikTok's Self-Serve Ad platform work?
If you are one of those social media addicts or professional marketers who have previously used other platform's ad campaign, the TikTok Self-Serve Ad platform would be very easy to work with for you.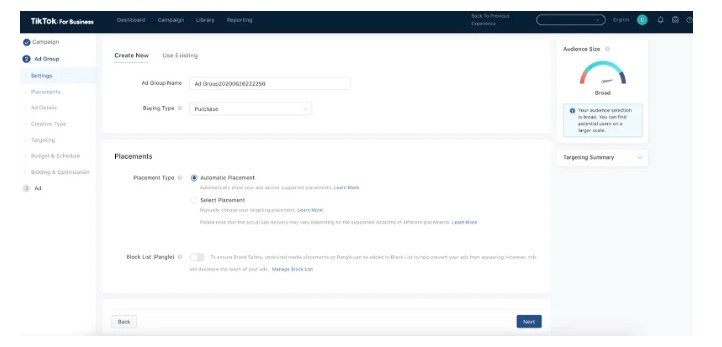 The platform is nothing complicated, and like all other social media ad platforms, when you open the page, you'll see the usual ad set-up options, including campaign and ad groups, targeting options, budget, and scheduling, etc. The platform also includes options like video templates and auto-editing tools.
The platform also has very creative and automated tools that allow you to add a combination of still and video content for your campaigns.
For sure, targeting and scheduling tools are two other important tools included in the platform to make it easy for advertisers to create TikTok ads.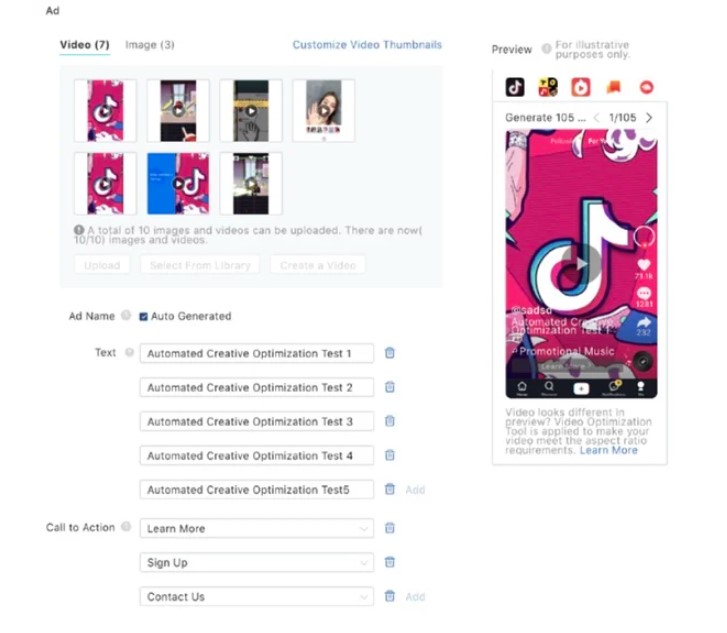 Good news for small businesses from the TikTok's ad platform:
After the launch of Self-Serve Ad Sales, it Pledges $100 million in ad credits for small businesses affected by the pandemic. TikTok has officially announced this in the launch of its Back-to-Business Program, through which it will give out $100 million in ad credits to small businesses around the world that have been affected by the COVID-19 pandemic.
Was this post helpful?
Let us know if you liked the post. That's the only way we can improve.