Whether being suspicious about your spouse or just your phone has been stolen by burglars, you may need to know the location of the iPhone smartphone and make decisions. Fortunately, iPhone has a feature that it could declare its location to the network while it is on and working with the user.
In this great tutorial, we are going to see how to track an iPhone by phone number and how we can use the iPhone locator by number application for this purpose.
Is It Possible to track iPhone location by phone number?
The answer is yes. As you know, all smartphone devices have an ID which they can connect to different networks with it while you are speaking on your phone, looking for online maps, or just searching on the internet. By default, the mother network can recognize the exact location of the connected device, and if you have an appropriate tool or app, you can get this information easily.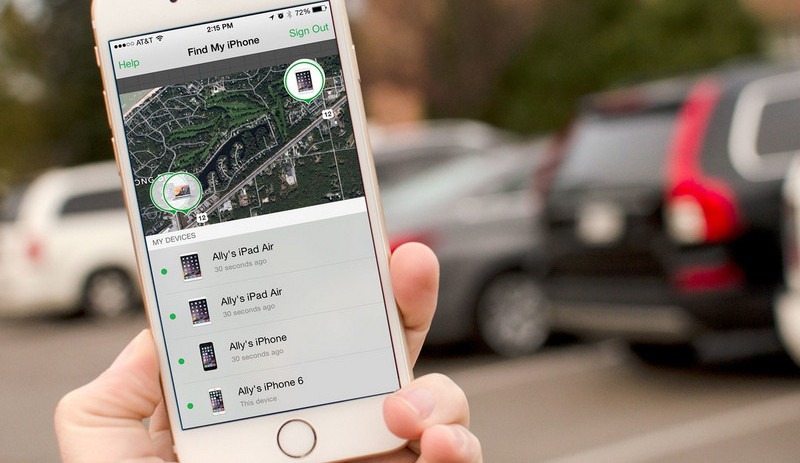 Read the following sections to learn how to track an iPhone location by phone number very easily.
How to track an iPhone by phone number?
There are several methods to locate iPhone by number, with or without an additional app, and as iPhone users you ned to know them. Most of the applications used to track iPhone with phone number are categorized as "Spy apps." As you can get from their name, these tools try to track iPhone location by phone number without letting the user of the mentioned iPhone know what is exactly happening. The iPhone spy apps can be used as a thief locater (if your iPhone has been stolen) or as a part of the parental control system for school children.
How to Track an iPhone by Phone Number Free
Three different methods can be used to track iPhone location by phone number, as you see below:
If all your family members use the iPhone series, you can easily add your kids' iPhones to your Apple ID. With the help of iCloud, you are able to benefit from the "Find my iPhone" tool to track iPhone location by phone number free. To track iPhone with phone number with iCloud, follow these steps;
First, visit www.iCloud.com and log in to your account, if necessary.
Next, find the "Find my iCloud" option on the screen.
Note that you can locate your child on the map. To turn on this feature, you have to make sure that your child's iPhone is sharing its location. Your children will also need to be carrying the iPhone in a space that has access to the internet.
If you want to get rid of installing any additional apps on your phone, you can use family Orbit. With this brilliant tool, you are able to track all calls as well as the date, the phone number, and even the duration of the call. This gives you complete peace of mind, as you need to feel confident knowing that your child is safe. You can also track your son or daughter's sent messages with iMessage. No matter if they delete their SMS text from their phone, a back of texts will be sent to your device before starting to delete.
Locating an iPhone device with Family orbit is very easy. To enable it, follow these steps;
First, visit familyorbit.com, get your free trial key, and create a personal account.
Next, enter your child's Apple ID credentials in the secure online panel.
You need to choose your child's iPhone from the list of devices associated with the given Apple ID.
Now, you can track your child's iPhone remotely from your phone, using iCloud at a regular interval.
Using the iPhone locator by number
The third method is to use an iPhone locator by number. As mentioned earlier, these "spy" applications are used to track iPhone location by phone number without remaining any footprint. Continue reading to get familiar with this mysterious technology.
What is an iPhone locator by number?
New technologies now let the users locate their own or other people's devices from a distance and make sure they are working true or in the right place (especially for children). The iPhone tracker app is one example of these novice technologies.
While some applications need to be installed on the target device to let the second device know its location, the iPhone tracker only requires a phone number or an Apple ID to work properly for you. This indicates that there is absolutely no way to know if any person is tracking your iPhone with these tools or even with the "Find my iPhone" option.
Track iPhone by number with a phone tracker
There are many phone trackers on the market, both for iPhone and Android phones. One of these applications is Tracker Pro. To use the iPhone locator by number, you need to download Tracker Pro from the App Store and enter the phone number on the app. As a result, it will search the entered phone number on the database and give the location and several details about the iPhone or iPad device very soon.
Do you want to know how to track an iPhone by phone number? Here is the list of iPhone trackers you can find on the internet;
Family Locator and GPS Tracker
LocalToWeb
Map My Run by Under Armour
GPS Tracker
Find My Friends
Glympse
Track iPhone by number from your web browser
You can track a specific iPhone or iPad device from a web browser as an alternative. Two examples of this method were introduced recently: Family orbit and "Find my iPhone" using iCloud. There are also more websites that can locate iPhone by number for you, such as webmatcher.
All you have to do here is make an account on these tracker websites, enter the details of the target device (Apple ID, e.g.), and let the server continue the process for you.
Summary
Thank you for reading, and please share the content with your friends. We have collected all elements you need to track iPhone location by phone number, including web browsers and spy apps designed for this purpose. As a recommendation, it is better to prevent buying a specific smartphone for children under the school-age and use your phone with your child as a common device until 12. If you think a separate phone (iPhone or Android) is required to be bought for your kid, devices with less connection and smart features are preferred.
Was this post helpful?
Let us know if you liked the post. That's the only way we can improve.