You may have a lot of traffic to your website, but you might be looking for a way to make people buy more from your website. Do you know how to do it? The first and simple answer is optimizing the call to actions.
Call to action buttons are words that you should use in your websites to make people stay on your website for a longer period and finally make them buy the service or product that you provide. Many people spend fewer than 15 seconds on websites, so you must make the website so attractive and use the best call to actions to keep people on your website.
For having a successful call to action buttons you should know:
Words you should mention and avoid
Ways to create the best call to actions
The psychology of colors to use on websites
Why is CTA important?
CTA plays an important role in motivating website visitors, and it helps you to turn visitors to customers. It is also a practical factor between lead and conversion, and if you ignore it, you'll undoubtedly regret it.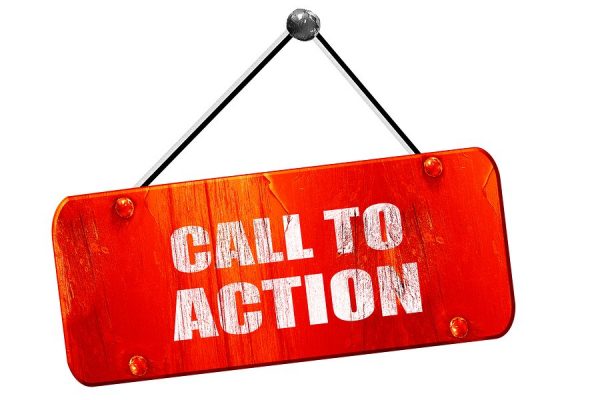 Here are some reasons why CTA is important for your website:
CTA motivates visitors to buy
Customers like to hear those words
CTA boosts the chance of success
Don't ignore CTA
Call to action is like a cherry on top of a tree which everyone wants to get it. Using the right CTA at the right place and time, would easily grow your clients and create loyal customers. Try it to see the results.
Strategies to optimize your call to actions:
Don't use generic words
The call to action words must be related to the service and it is really important to remove some words such as Download, buy, order, submit, or any other words that show you are forcing people to do something.
Use positive words
For having the best CTA, you should ask gently and use positive words and make them feel that they are benefiting by clicking on the call to actions. Here is a list of positive CTA words:
Easy
Learn more
Get started
Register today
Guaranteed
Save
New
Proven
Refund guarantee
(x) Day Refund Guarantee
Recommended by _____
No-Risk Involve
Satisfaction guaranteed
No hassle returns policy
Full-year warranty
Feel free to cancel anytime
Choose the right image for your CTA
If you are using a picture for the cover or the one that is relataed to CTA, you should choose an image that is not looking to the audience and visitors; instead it is looking at your call to action; it would draw more attention. So people would look at your call to actions, and they won't be distracted by images.
Put the call to actions at the right place on your website
The call to action buttons should place in a specific place to work. It is recommended to use it on top of the page; so visitors don't need to scroll down a lot to see it. Also sometimes you should use the same call to actions at different places of websites. You'd better know that 80% of visitors stay on top of the fold, so you should use the CTA on top of the fold to get a better result.
Also, researches show that only 20% of users scroll down the fold.
Pay attention to the font
Certainly, call to action buttons should be big enough to attract people's attention and stand out among all other stuff on the page. To make it better, leave a space around the CTA button to improve its readability.
Choose the right color
All popular websites with many clients don't have the same CTA button colors, so there must be a point which is using a color which has contrast from the background of the website. Choosing the right colors increases clients, sales, and lead.
What are the best colors for the call to action buttons?
Green, orange, red, and yellow are the best colors for the call to action buttons. Each color is used for a specific CTA button; for example, red is used for urgency; green is mostly used for products or services which are about environment, peace, and psychology. Also, yellow and orange show happiness.
What are the worst colors to use for call to action buttons?
There are some colors that you should avoid using them such as black, white and brown because people won't feel good by seeing these colors and most of the times they are unlikely to click on them.
Conclusion
CTA helps you have more traffic on your website, and it is all about the placement, color, font, text, image, and wording of the website.
Have you ever tried these strategies? Which strategies worked best for you? Share your experiences with us!
Was this post helpful?
Let us know if you liked the post. That's the only way we can improve.