The rise of the Influencer marketing trend has caused a desperate search among businesses for platforms where they can find Influencers related to their area of interest. Choosing the right Influencer for promoting your line and brand highly depends on finding the platform to get your hands on the most candidates. It's important to think beyond famous faces like @amandacerny and @zachking; Instagram is full of various Influencers waiting to be discovered. Keep reading to find out about the websites where you could find Instagram influencers interested in your Business' activities.
Before jumping to the list, let us review two factors worth considering when choosing your dream Instagram influencer:
An ideal Instagram influencer should be able to relate to your followers
Your customer base, your followers are the reason behind your search for an Instagram follower. What if you end up with an influencer who cares nothing about them? Or Knows nothing about their needs and expectations? That would be a failure. Remember, every business has its target audience with a particular budget, holds certain professions, and resides in specific locations. Ignoring the characteristics of your target audience when choosing the Influencer would bring catastrophic results.
The Influencer you choose must match the personality of your target audience.
To leave the expected impact on your customer base and followers, the chosen Instagram Influencer must match your brand's personality and target audience. If your business sells high-tech products, it is best to seek help from a vibrant, youthful Influencer who mostly shares content related to technology on his/her page. Take your user base's personality into account; closely follow the content they like and draw conclusions based on that information.
Keeping those two factors in mind, take a look at the following list of websites where you could search for your ideal Instagram Influencer:
BuzzSumo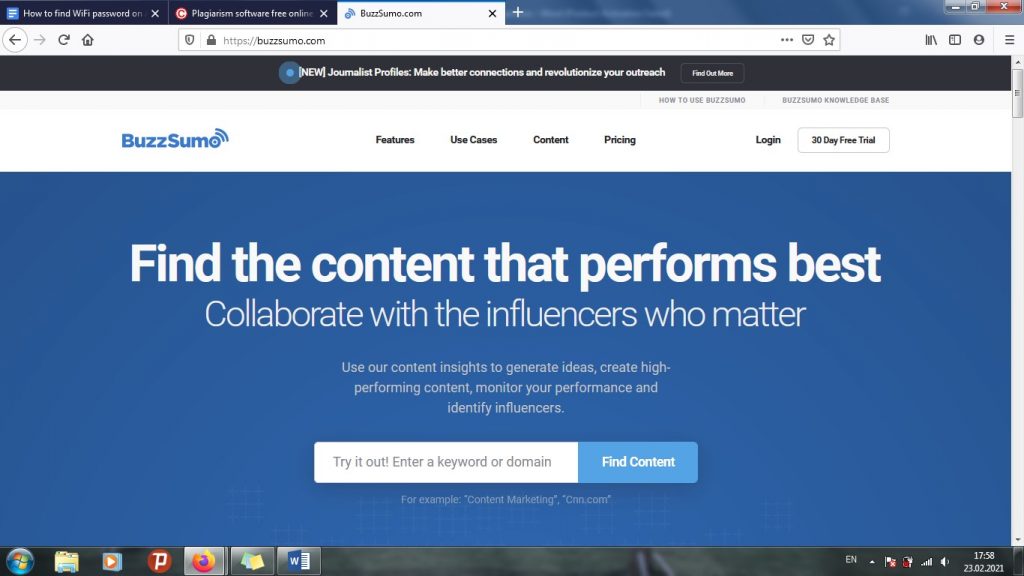 A screenshot of the BuzzSumo platform
BuzzSumo is a platform for searching for different content, including custom content related to your business and activities. BuzzSumo is not a simple search engine; it allows you to analyze the data and compare statistics of famous influencers' pages. Besides having access to data on the platform, you can export relevant data and save it as a Word or Excel file.
Izea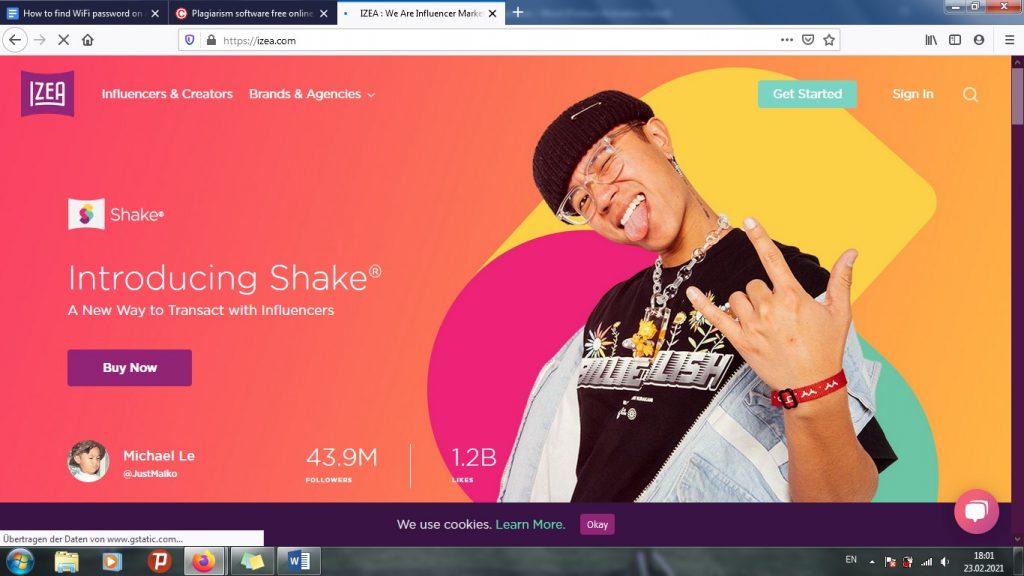 A screenshot of the environment on Izea
Izea provides an environment where Business owners and influencers can find each other. On Izea, you can look for influencers or control campaign plans' implementation using the platform's managed services. Although the platform is not free to access, there are a handful of tools that could help with influencer marketing to a proper degree.
Socialbakers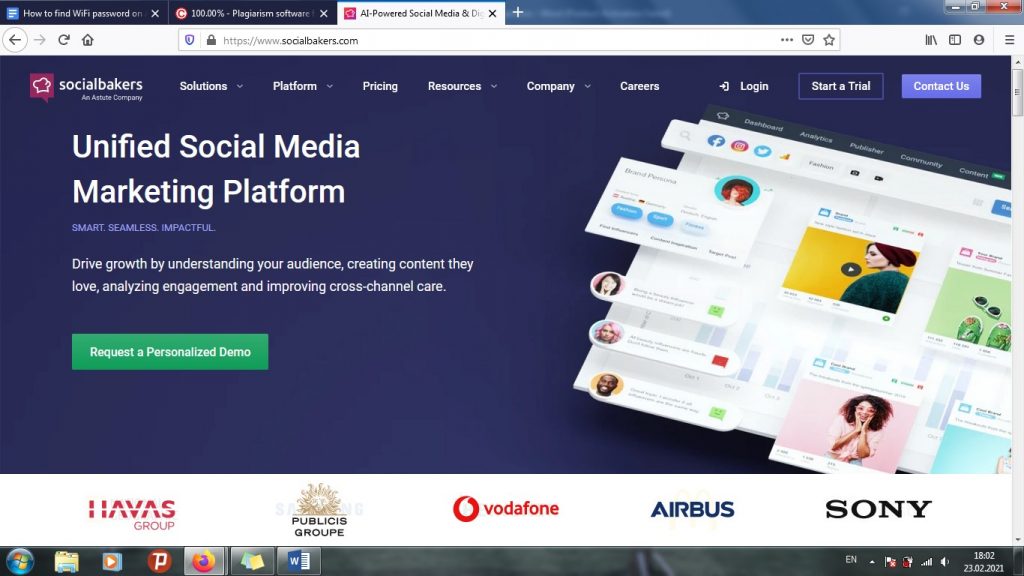 A screenshot of the Socialbakers platform
Socialbakers help you find influencers in your field who live close to or in the same region as you; we talked about the two factors earlier. Socialbakers offers users a tool for assessing the potential success rate of an influencer. The platform manages that by scoring users on their possible influence over users and their current impact on your target location.
Grin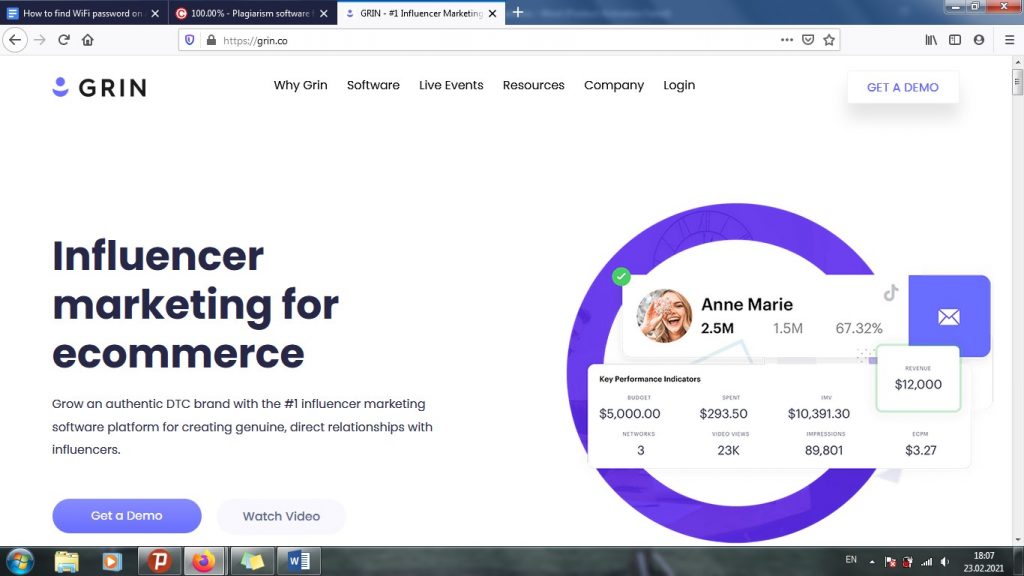 A screenshot of the Grin platform
Grin believes in a trust relationship; according to the website, a relationship built on trust will bear the best results for the Influencer and the business owner. The platform offers almost all features. Usually, marketing software provides an enhanced user experience through the use of workflows.
By extracting user data from your current Instagram followers, the platform provides a list of potential influencers and their engagement rates. One good aspect of this method is that it complies with the two rules of choosing an Instagram Influencer. There are more than 100 million influencers on Grin waiting for you, with 37 million providing contact information.
Upfluence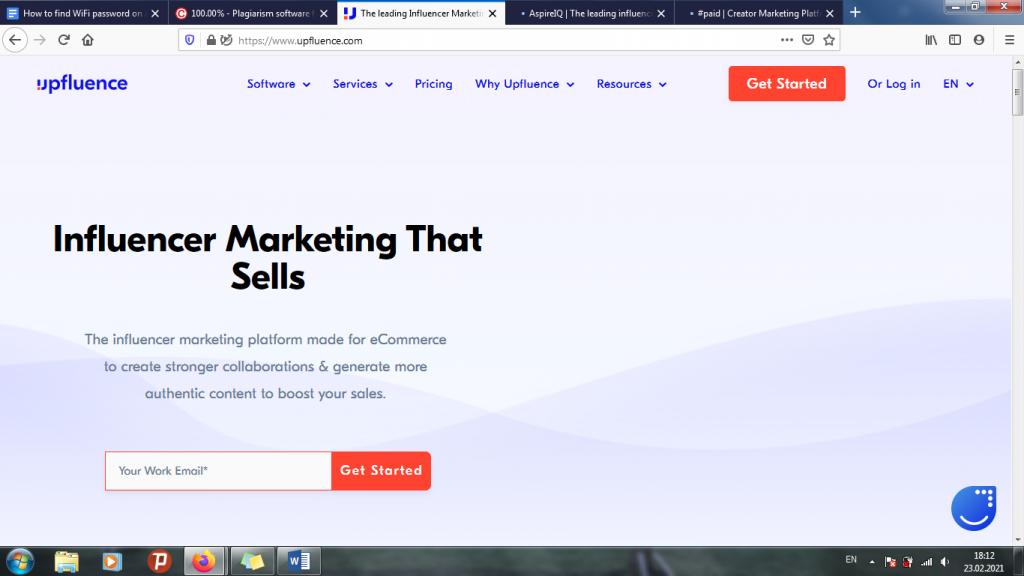 A screenshot of the environment inside Upfluence
Grown out of two major social marketing software, Upfluence offers a unique experience to SMEs. Utilizing an extensive database including 500 million content from all over the web, Upfluence specializes in finding Instagram influencers compatible with businesses' particular needs. Providing sufficient information on each Influencer, Upfluence allows you to make lists of influencers, assign them to a specific task, track their activity and statistics, and participate in the content production process.
AspireIQ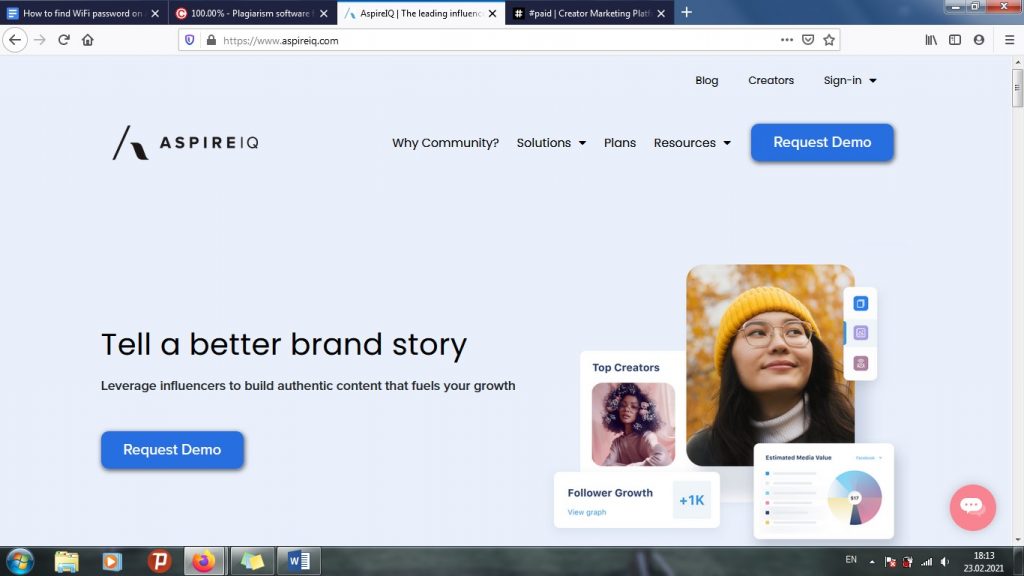 A screenshot of the AspireIQ platform
AspireIQ is a somewhat more private version than the above platforms; to view brands and campaigns on AspireIQ, influencers must be of the conditions defined by the website. To be considered an influencer on AspireIQ, applicants will need to have at least 500 Instagram likes. Currently providing access to more than 150,000 Influencers, AspireIQ offers features similar to Tinder's Quick Match, which could help a great deal in finding the Influencer that matches your business and criteria the best.
#paid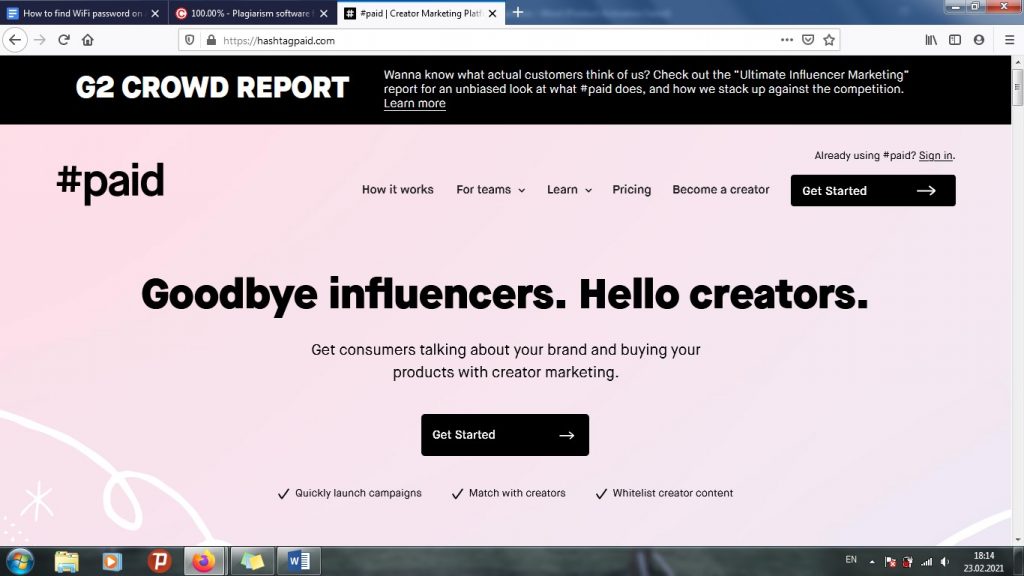 A screenshot of the #paid platform
One of the first Influencer Marketing platforms to take sales to funnel into account, #paid offers a unique experience for brands to outsource their marketing campaigns and ads. Paying particular attention to influencers' content, the platform allows you to define campaign objectives, the extent of the content's impact, and the characteristics of the ideal Influencer.
On #paid, business owners can benefit from Whitelisted ads, where users select several influencers and publish the content they wish through paid ads. Under the method, posts will still have the sponsored tag on them but appear more professional since they are not reposted from the brand's pages.
#paid employs a model similar to most outsourcing websites; after publishing your campaign in detail, influencers willing to take up the job will express their wish to participate, using a Handraise. Besides raising their hands, every applicant will write a tailored proposal explaining why you should choose them and why they would be a fit candidate for doing the job.
CreatorIQ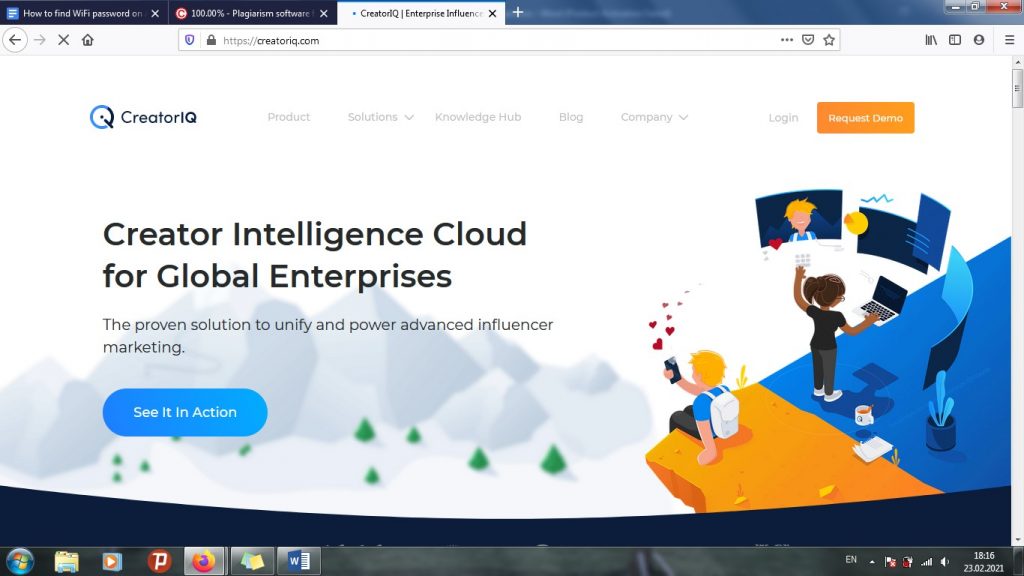 A screenshot of the CreatorIQ platform
CreatorIQ utilizes technology to respond to the influencer marketing industry's most common challenges: fake followers, likes, comments, and false engagement rates. CreatorIQ is very reliable and serves famous clients such as Disney, Tiffany & Co., and Dell. CreatorIQ takes special pride in helping companies with high turnovers, with their smallest earning clients having a turnover of over 100 million dollars.
Using Artificial Intelligence, CreatorIQ can analyze over 1 billion Instagram accounts, adding the ones that comply with the platform's predefined criteria. Thanks to Artificial Intelligence, CreatorIQ can explore much more than mere content; the platform's search algorithms take information such as images, location tags, comments, and emojis into account.
After making a list of all the influencers you wish to have by your side in your influencer marketing journey, you can send them e-mails and let them know that they have been selected.
Influsoft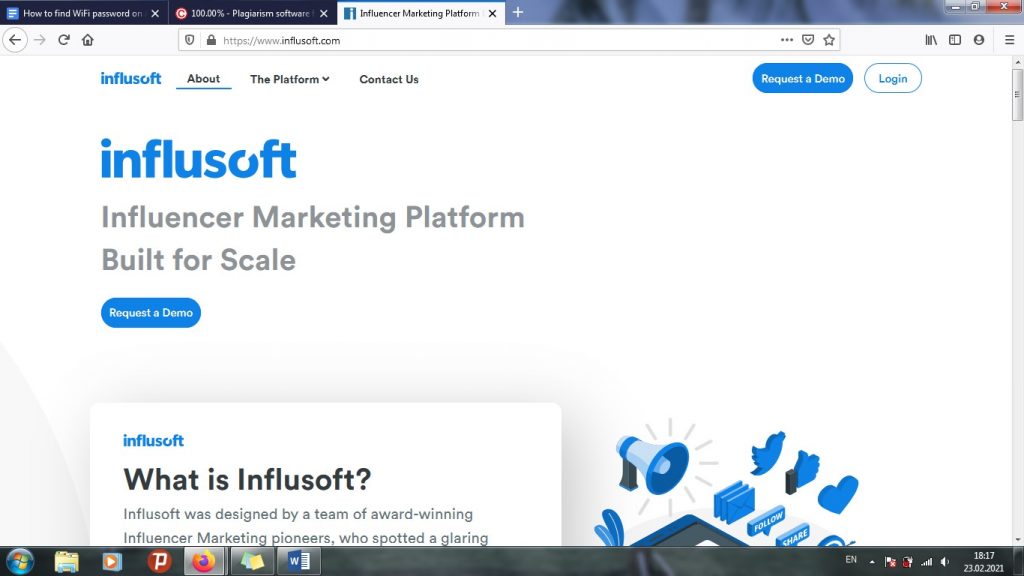 A screenshot of the Influsoft platform
Influsoft is a slightly less expensive alternative to CreatorIQ for small and medium-sized businesses. Contrary to most search models, where you tend to search Instagram's database, in Influsoft, you will have access to first-party data. Influsoft's in-depth search offers an insight into the data made available by the influencers themselves about how followers have reacted to each post, average watch time of video content, and their attitude towards stories.
Using Influsoft's Measure Module, you can track your campaign's progress which you have defined in detail in the Plan Module in real-time. The Listen Module on the platform cares for your campaign's emotional outcomes and if it has managed to keep up to the expectations.
Ahrefs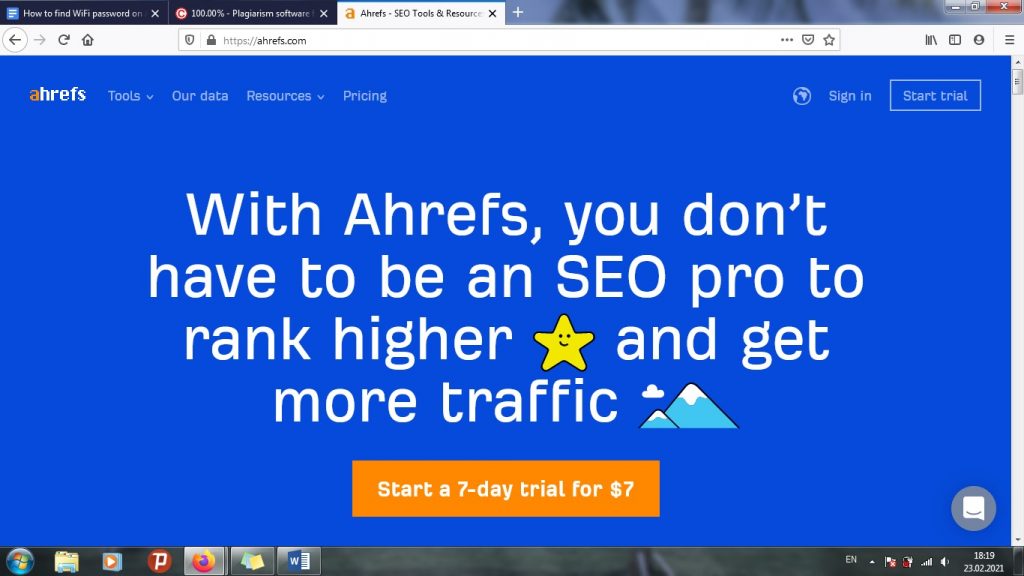 A screenshot of the Ahrefs platform
A less expensive alternative to the ones above, Ahrefs offers almost all of its rivals' features. Known as one of the most powerful SEO tools, Ahrefs offers Keyword research, Link Building, Alerts, Competitor Analysis, Rank Tracking, Website Audits, and many other features.
Using the platform's built-in content explorer, you can search any keyword you wish to and sort it out based on how many times it has been shared on various platforms, the number of times it has been searched on a search engine, how many times it has been used as a source of reference and other classifications. One particular feature of Ahrefs, making it stand out among its rivals, allows you to search for most-visited pages. The characteristic could be useful when looking for influencers online.
Wrapping up
Influencer marketing has become a significant part of Instagram campaigns. As crucial as finding an Influencer who can understand your target audience, be aware of their needs and requirements, and fit within your budget, finding the right platform for undergoing the search is also vital. The right platform would enable you to tell the difference between fake and real likes and followers and decide based on reliable information.
Was this post helpful?
Let us know if you liked the post. That's the only way we can improve.