Nowadays, having an online store is necessary for all kinds of businesses with ever-increasing issues of a pandemic. All companies can set up an eCommerce using ready themes and sell their products there, even if the store is closed.
Why Shopify alternatives?
Building an eCommerce website is necessary for all kinds of businesses, including small, medium, or large ones. Most probably all large, or even medium-sized business have their eCommerce platform already. But these are small businesses, and retailers should think about making an online store that is accessible for all.
Why do we need an eCommerce website instead of a complete website? The reason is apparent. Now, many platforms are providing ready themes making an online store without having coding knowledge or being worry about the domain name, host, or anything else.
Shopify pros  
Of course, Shopify is one of the best leading eCommerce platforms, but the main point about Shopify is that it is not suitable for all.
It seems that Shopify does work for large sales.
Of course, its features, designs, integration with Ordorro, being available on Instagram, user-friendly environments make it the right choice.
Shopify cons
extra transaction fees – you should pay about 2% for every transaction on Shopify. So, if you have recently started the online store, or you think that is too much for you, you should try Shopify alternatives.
You can only use the gift card if you have an advanced plan. There are also some features like real-time shipping rates that are locked unless you pay the extra money.
Because of the plugins and rough URLs, unfortunately, Shopify does not rank you on Google, and the not being optimized for search engines is its weakness if you want to have customers from Google too.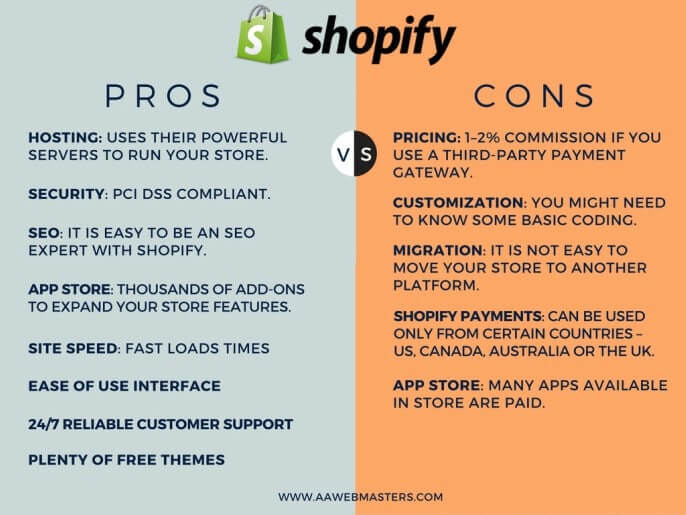 Best Shopify alternative
iLink is an eCommerce platform that helps individuals or brands to create their landing pages and online store. Using iLink iStore, you can build an online store, add your products (physical, digital, services) there, and add details, prices, purchase links, etc.
iLink landing page is a free service and is useful if you have multiple URLs. You can gather all the links on one web page and design it as you want.
ILink iStore is also customizable, and you can change it based on your need. Here I would mention some of the main benefits of using iLink iStore to build an online store.
Sorting out the products in iLink
While you can add iStore in your Instagram bio, or any other place, your audience can visit the page and sort out the products based on their popularities, prices, categories, brands, etc.
This would help serious buyers to choose better and faster. They can find the base of the product don the brands and prices they are looking for. Even if they are new to your store, they can see a wide verity of options in front of them, which can be sorted out based on their needs. So, using an online store catalog, you can tell customers what you have for them!
No competitors
If you sell on the other websites like Amazon, you realize that the algorithm would suggest other brands or competitors for the visitors. Even when customers are searching on Instagram explore, they face many companies selling the same products. Even Instagram would suggest similar accounts. However, when customers visit your iStore page (for example, from Instagram bio), they will not see any other suggestions from your competitors. This leads to more sales for your brands because all they see is your products.
Stunning online store
Being different has always been the key to success. iLink iStore has provided many fantastic options on their dashboard to look at the web page stunning. This would attract customers and keep them in your online store, which leads to more sales. You can build a modern online store with your design.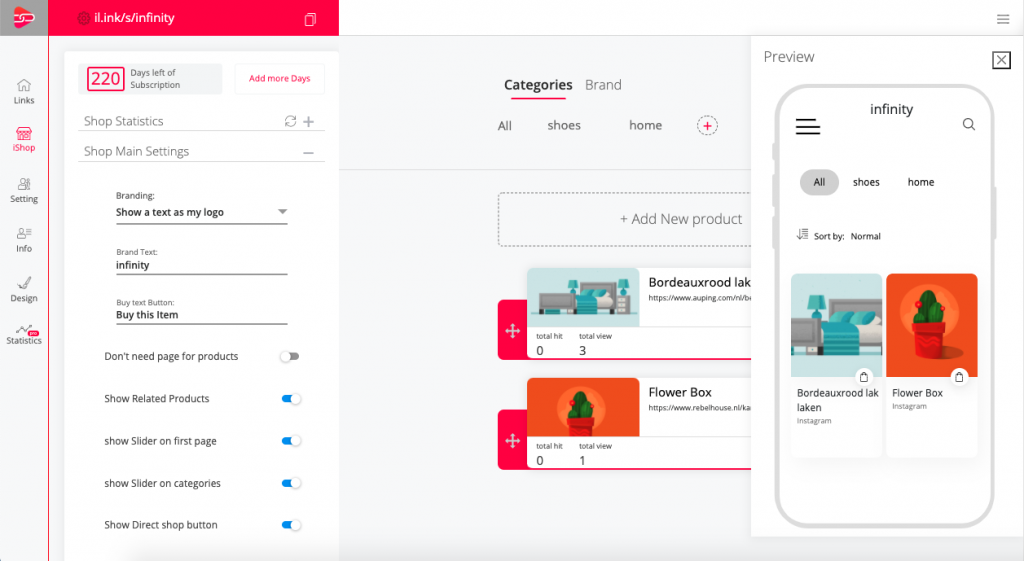 Customers from Google
iLink iStore is an SEO friendly eCommerce platform, and you will come to Google search. When you log in to your dashboard, on iLink website, when adding a product, you can add extra details describing the products. iLink is a blog and online store together, which helps you create the content of your product too. This will take you on the Google search engine, and users would visit the products directly from Google.
No coding knowledge
You may hear about how difficult it is running a website from choosing a domain name, hosting, coding, and all necessary items. However, using iLink you can build an eCommerce website with no coding knowledge, even with no specific knowledge about the online stores. All you need is uploading the pictures, adding the detail, title, purchase links, information, and info like this. You will enjoy making your eCommerce website with fast and efficiently.
Linktree alternatives
If you have already used Linktree to make your landing page, now you can have both an online store and landing page in one place and from a single dashboard. Building a landing page is another primary service of iLink, and you can even have an advanced design with iLink pro. The main point of this is you can create all with one account, and no need to have a separate dashboard, or report to build an online store, and landing pages.
Ever-increasing grow
ILink rank is going up day by day, and soon it becomes a leading eCommerce platform. So, having a unique username might be difficult later, like Instagram and Facebook. So, it is useful if you create your account (you can log in with Google too), and have iLink iStore in your bio of social channels.
Affordability
If you are more prominent or you are selling online from home, you might know how expensive it could be to create a website. However, with less than $10 per month, you can own an eCommerce website selling online. It is well worth it.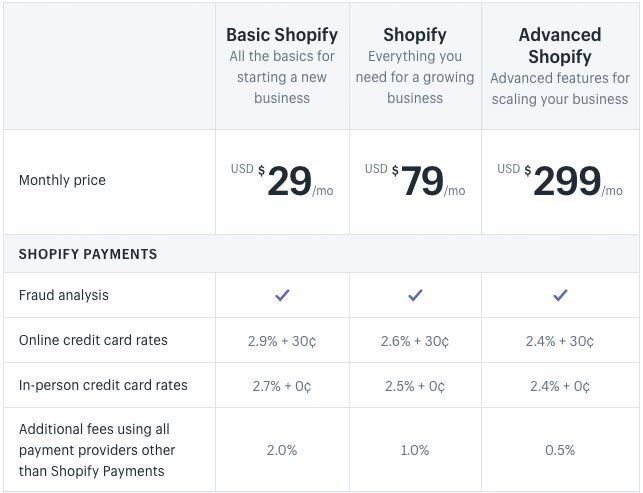 Other eCommerce platforms
You can also try some other eCommerce platforms, like, Shopify, BigCommerce, WooCommerce, Volusion, LemonStand, 3dcart, BigCartel, Magento, and Wix.
All of them helping users to create their eCommerce platform. However, not all of them are easy to set up or user friendly like iLink, but you can give a try.
Overall
It seems that Shopify is the most popular eCommerce builder website on the market, but it looks not fit for all size businesses. Small businesses or retailers might not be able to pay all transaction fees, or fees for extra features to sell on Shopify. So, it is logical to get other alternatives like iLink that have the same quality at affordable prices. It is well worth it to try.
Was this post helpful?
Let us know if you liked the post. That's the only way we can improve.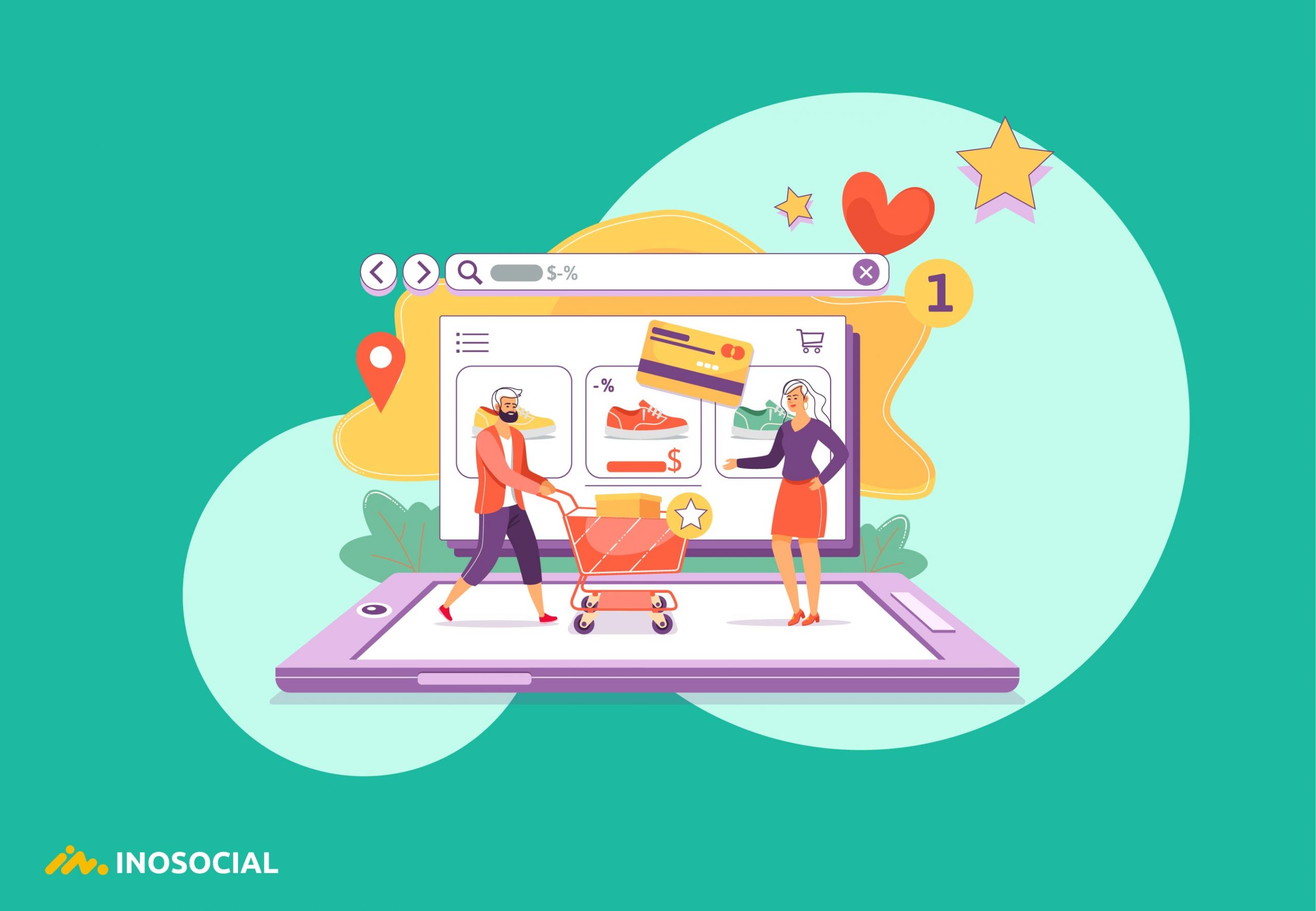 What are the best Shopify alternatives?
Nowadays, having an online store is necessary for all kinds of businesses with ever-increasing issues of a pandemic. All companies can set up an eCommerce using ready themes and sell their products there, even if the store is closed.