Instagram storytelling is a very important tool today; It is a place to show your true personality and a place to enhance interaction. So it is better to pay attention to the latest procedures for making stories on Instagram. As you know, the number of Instagram story telling programs is very large, in this article we want to introduce you to the best professional storytelling programs on Instagram. You may have heard of some of them before, but you will no doubt find new ones.
It is not enough to just make a story here; It requires time, energy, and creativity that can be achieved with the right tools in a story building application. There are many Instagram story editing apps on the market right now. If you are looking to increase your Instagram traffic, here are some of the best programs for creating Instagram stories and how to create stories on Instagram.
The best apps for making stories on Instagram
VistaCreate
Unfold: A program for making small and clean collages
Canva: A program for easy graphic design
VSCO: Story creation program with photo and video editing capabilities
Adobe Spark Post: A program with a great background design
InShot: A powerful program for creating advertising and commercial stories
Snapseed: A fully functional program for creating Instagram stories
Microsoft Hyperlapse: A program for making time-lapse videos on an Instagram story
Mojo Video: The best program for making Instagram animated stories
Story Luxe: A program to create beautiful and creative collages
StoryArt: One step further
Instasize: A multi-purpose program
8mm: An application for making vintage videos
Lifelapse: A professional story making program
VistaCreate
A multi-role Instagram story creator with unique templates
Three things that make the Instagram story creator by VistaCreate a must-have kit for many: its collection of truly striking and modern Instagram story templates, productivity tools to work faster, and a killer assets library base (1M+ royalty-free photos, 30K+ static and animated design objects, and rich fonts collection). You can grab thousands of premium-looking layouts for creating authentic and creative Instagram stories for business or personal use, at no cost, either in your browser or dedicated mobile apps for iOS and Android. VistaCreate is a breeze to use for both newbies and seasoned Instagrammers.
UNFOLD:
Unfold helps you design beautiful collages to create an Instagram story. With its free templates, you can give your photos a beautiful and modern look. With the help of this application, you will be able to share text, images, videos and more in one story. It is good to know that some of the collage designs in this app are free, while if you want to get the whole collection, you have to pay for it. Important features of the Unfold application include 25 free templates, advanced text options including various fonts, and compatibility with video and photo storytelling.
VSCO:
VSCO is one of the most popular applications when it comes to photo editing. But did you know that you can also use this app to edit videos? It is true that the video tools of this application require payment, but they are worth it. The VSCO paid design lets you adjust brightness, contrast, temperature and more. In addition, it allows you to apply your favorite photo filters to your videos. This means that you can create unique and beautiful content. This application includes 10 preset editing features and more than 170 in-app payment settings.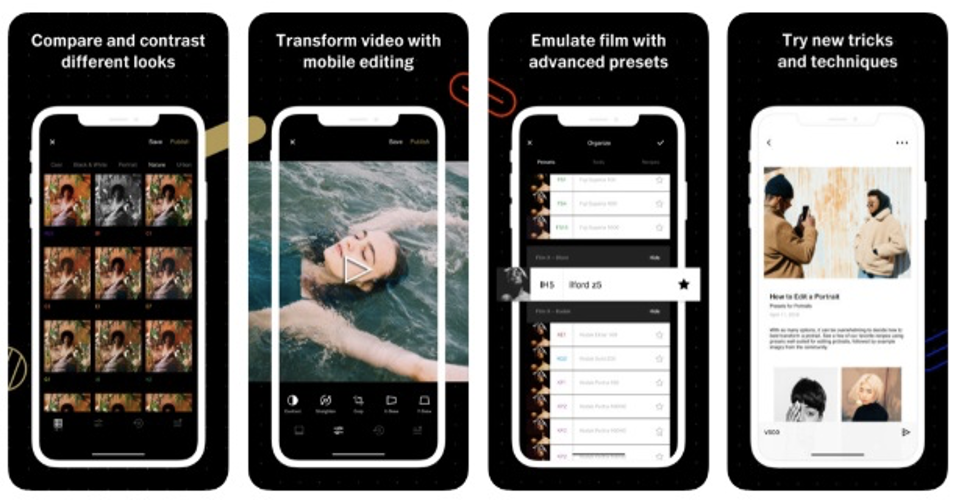 ADOB SPARK POST:
Adobe Spark Post is a great design application that lets you create amazing animated effects in your photos. Spark Post is one of the best tools that allows you to create amazing designs in just a few seconds; Especially if you use templates! You can also easily add animation. Plus, you can start from scratch and create whatever you want. If you want to stand out from the crowd and experience professional storytelling, do it! The Adobe Spark Post Instagram Story Builder lets you combine videos into your stories and add your own effects, sound, and animation.
INSHOT: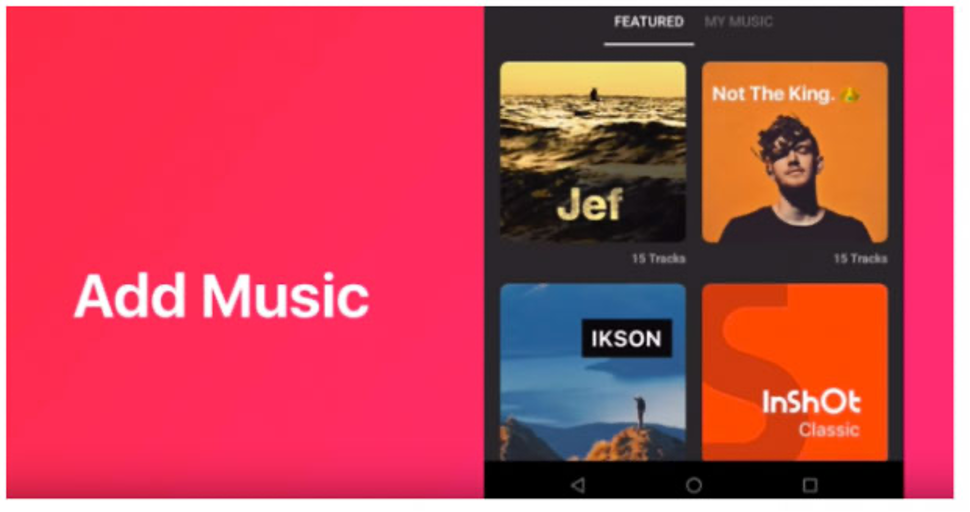 InShot is a complete and professional Instagram story building software that has the highest score of Android and iPhone applications; It is also known as one of the favorite apps of users on Instagram for business. InShot has several advanced features for photos and videos. You can edit images, enhance the quality of photos, add music and more. Before editing, make sure that your aspect ratio is set to 9:16. Key features of InShot include extensive video and photo editing tools including filters and icons, pre-made templates for photo collages, and options for adding music to movies and backgrounds to photos; So you will be able to experience making a story with music in InShot.
SNAPSEED: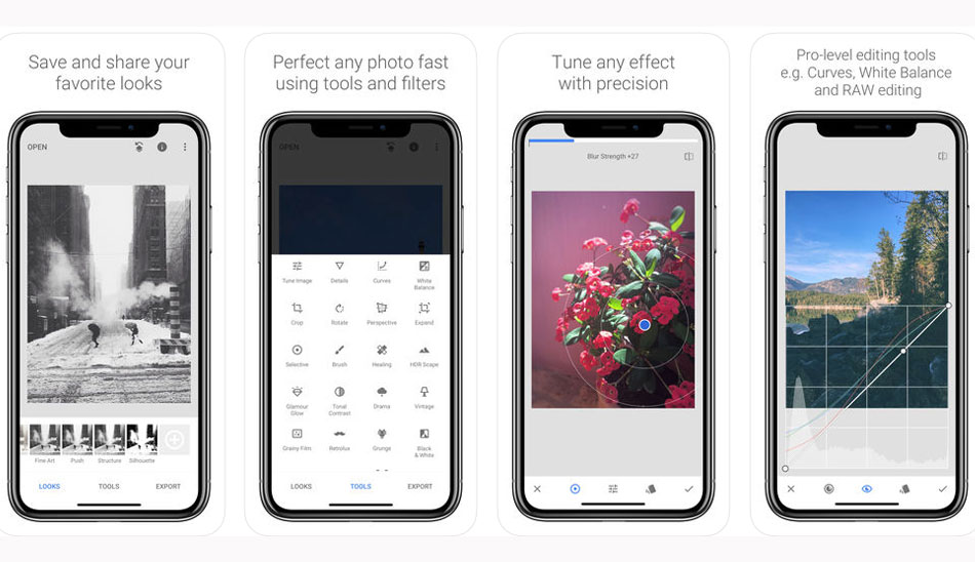 This free and fully functional app, available for Android and iOS, allows users to be more flexible with a set of options for beautifying images. Snapseed Instagram Story app allows users to play with different filters and effects due to its visual interface and has a high score. The Glamor, Glow, Drama and Retrolux options in this app are Instagram story builders that can make drastic changes.
MICROSOFT HYPERLAPSE:
Are you planning to create a time lapse video from an old video? Microsoft Hyperlapse is the best option that can fulfill your request. This professional story making program allows you to adjust the video recording speed up to 32 times. With the help of this Insta story making application, you will be able to import existing videos or record new movies. Choose a speed that looks good on yourstory. Then download and save it for easy sharing. Want to learn how to build an Instagram story in Hyperlapse? So watch the short video introducing Hyperlapse.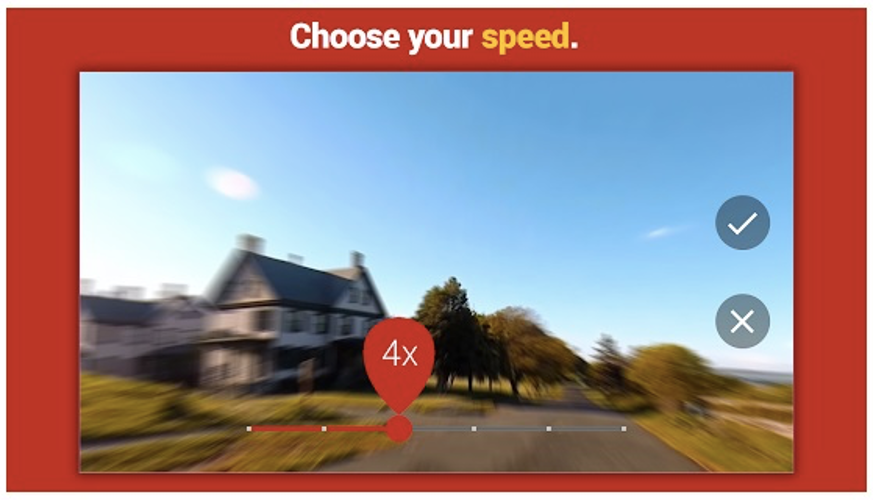 MOJO VIDEO:
The number of Instagram Rover story building software is increasing day by day and there are many apps like Unfold that try to be the next big app on Instagram. It's good to know that Mojo Video is one of them. Mojo Video has beautiful designs like Unfold that allow you to add the funniest animations to the best Instagram stories.
STORY LUXE:
Story Luxe is very similar to Unfold, but in some ways better. Many Instagram users are currently using Unfold, and this does not seem very interesting. If you want to be ahead of others, download StoryLuxe. This Insta Story app includes a wide variety of designs from movies to neon lights or great flower frames. In fact, StoryLuxe is a free program that gives you many options without paying even a single rial.
STORY ART:
This software for making Instagram stories has many templates and templates, including animations. The best thing about StoryArt is that you can customize any pattern. It is worth mentioning that every now and then new templates are added to this popular program for making insta stories. With the help of this professional app, you can experience creating an animated Instagram story.
INSTASIZE: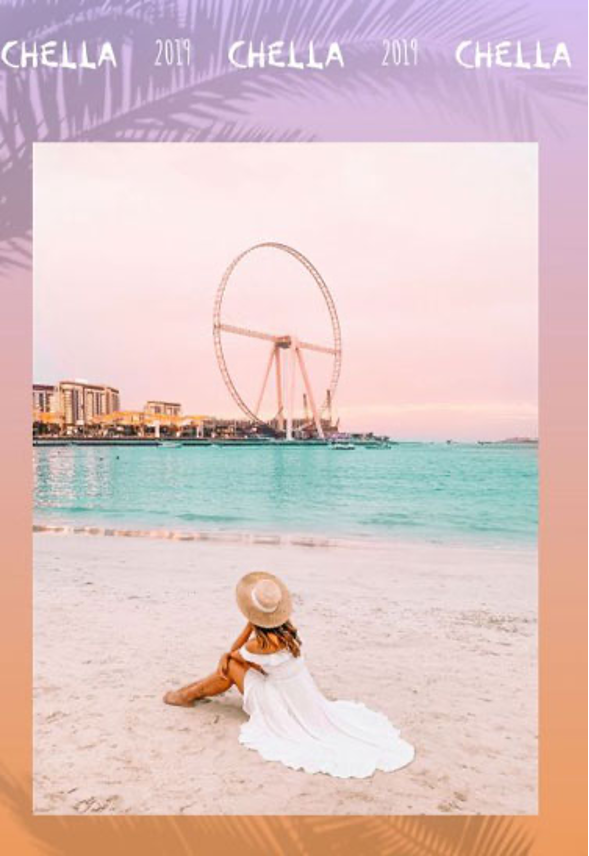 Instasize is a great choice if you want to have a great application on your phone that gives you everything you need, including simple editing, Instagram story templates, fonts, collages, video editing, and more. Instasize has everything and it is very simple and easy to use. Instasize also creates special collections for important events.
8MM:
To make a vintage style movie, just download 8mm. In fact, 8mm lets you experiment with old-fashioned modes, lenses and video effects. Since you can use its filters live, you can edit it when recording video. Experience live story making with this wonderful app.
LIFELAPSE: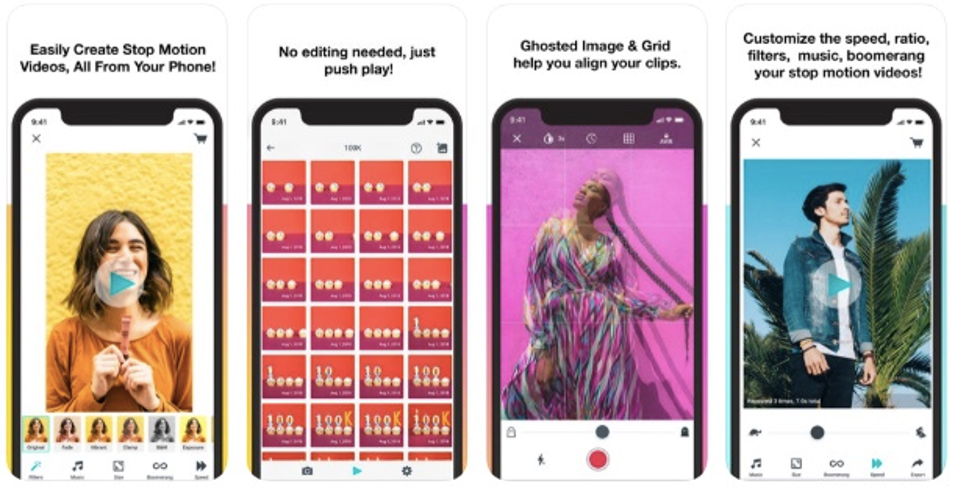 Do you want to experience making a live story? Lifelapse lets you create professional-looking animations from your mobile phone. Lifelapse also includes a range of editing tools. With this program you can add existing music and filters and adjust the playback speed and more. In other words, you will be able to make a story with the song. In the following, you will learn how to create an Instagram story and how to create a story on Instagram with the help of Lifelapse.
Was this post helpful?
Let us know if you liked the post. That's the only way we can improve.