Demand generation is a process by which a company creates and manages the flow of prospective customers toward products or services.
A demand generation manager (DGM) supervises this process, overseeing marketing and sales efforts to bring in new leads and create a steady stream of potential customers. This can be a complex and challenging role, but also very rewarding.
That's a basic overview – but what does a demand generation manager do exactly? Let's take a closer look.
What Does a Demand Generation Manager Do?
A DGM is responsible for generating interest in a company's products or services and converting that interest into sales. To do this, they develop and execute marketing strategies that create awareness and encourage customers to take action.
This can involve everything from creating and managing campaigns to conducting market research and analyzing data. In order to be successful, a demand generation manager must have a deep understanding of both marketing and sales, as well as vital metrics and KPIs.
They must also be able to effectively communicate with other members of their team, and work collaboratively to achieve results.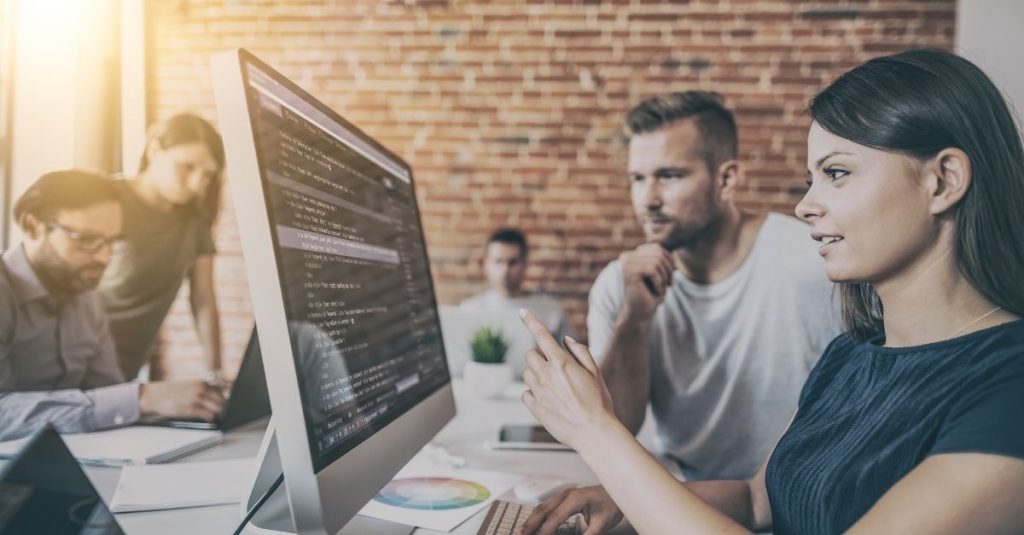 A Day in the Life of a Demand Generation Manager
A day in the life of a DGM is fast-paced and ever-changing.
One of the most important aspects of a DGM's job is to create a lead pipeline – that is, a system for tracking and nurturing potential customers from initial awareness all the way through to purchase.
To do this, DGMs must have a deep understanding of both their target market and their company's unique value proposition. They also need to be able to work quickly and efficiently, as demand generation can be a time-sensitive process.
But perhaps most importantly, DGMs need to be creative problem-solvers, as no two days – or customers – are ever the same.
How to Become a Demand Generation Manager?
In most cases, to become a DGM, you will need a bachelor's degree in marketing or business, as well as 4-7 years of marketing experience.
Additionally, you should have experience with CRM and software, and be able to measure the effectiveness of your campaigns at each stage of the funnel.
With the right skills and experience, you can build a successful career in demand generation.
How to Hire a Demand Generation Manager?
Hiring a DGM is a process that requires careful consideration. The DGM will be responsible for developing and executing marketing campaigns that drive leads and sales, so it is essential to find someone with the necessary skills and experience.
There are a few key qualities to look for in a candidate: first, they should have a strong understanding of marketing principles and be able to develop strategic campaigns that achieve results.
Second, they should be well-versed in digital marketing tools and techniques, as this is increasingly the most effective way to reach potential customers.
When interviewing someone for a DGM job, it is important to ask questions that will help you assess their skills and experience in this area. Some key questions to ask include:
What experience do you have managing demand generation programs?
What strategies have you used to generate leads and drive sales?
What are some examples of successful demand generation campaigns you have managed?
How do you measure success when it comes to demand generation?
What challenges have you faced with demand generation in the past, and how did you overcome them?
By asking these questions, you will get a better sense of the candidate's qualifications and whether they would be a good fit for the position.
Finally, make sure the person you hire has excellent project management skills and is able to see campaigns through from start to finish. If you keep these qualities in mind during the hiring process, you're sure to find the right person for the job.
Final Thoughts
In order to generate leads and create awareness for a company's product or service, a demand generation manager must wear many hats. They need to be able to think strategically about marketing plans and goals while also being able to execute tactically by developing content, managing social media campaigns, and more.
If you are looking to become a DGM or want to increase your skills in this area, consider these tips – and if you're planning on hiring someone to do this sort of work at your company, be sure to consider the advice above as you begin your interviews.
Good luck – and happy hunting.
Was this post helpful?
Let us know if you liked the post. That's the only way we can improve.