The introduction of new luxury hotels illuminates the tourism sector every year. It is fantastic because it forces businesses to provide their best service, which is excellent for customers because there is more competition. Booking a vacation accommodation has grown more difficult due to the limitless options.
How can you earmark the best hotel for you? What is important to focus on? Have no fear—we've got you covered! Check out our advice on how to choose the best luxury hotel for your upcoming trip.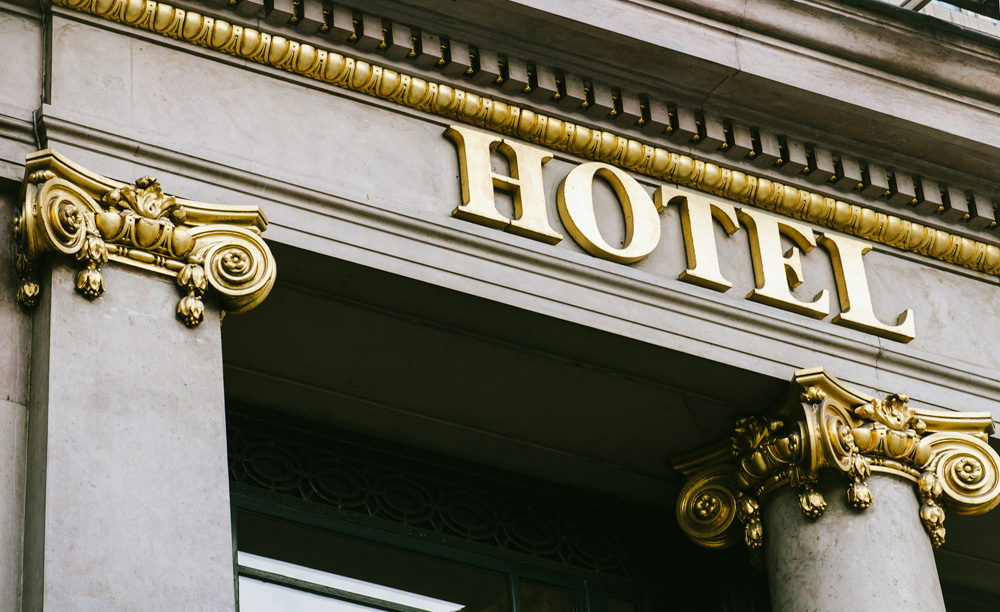 Things to Remember While Picking a Luxury Hotel
Money is frequently a key consideration when picking the ideal luxury hotel. The majority of holiday expenses are often spent on lodging. The possibilities are endless in the travel industry. Hotels and resorts come in a variety of price ranges. In other far-flung locales, a single night could cost as much as a few thousand dollars.
You obviously cannot afford it if that is your whole travel budget. Consider your top priorities to better understand what makes up your ideal vacation. Do you prefer to set aside cash for amazing activities? Perhaps you're a foodie who wants to sample everything the location has to offer.
Perhaps your ambition is to stay at the most opulent hotel. Thus picking a luxurious hotel should be a top consideration. The next step is to choose a room category. The value of money supplied can vary depending on where you go. For instance, because Italy is a more costly country, you may have a magnificent suite for the same price as a much smaller room.
The majority of your time at a resort will be spent inside your lodging. In this situation, budgeting more for accommodation may be wise.
You must take a moment to reflect on the purpose of your trip before you begin looking for a hotel. Choosing a resort-style facility can be your best option if all you want out of your trip is to relax. Before booking, verify whether the hotel has a spa, wellness center, and pool. When possible, staying near the beach is a wise choice.
Nonetheless, having a decent location is crucial if you want a trip mostly focused on sightseeing. Your top objective should be to stay close to popular sights so that you don't have to waste time traveling there and back.
The location of the hotel is important when making a decision. Think about whether you would rather stay in a touristy region close to major attraction spots or a hip, up-and-coming neighborhood. Beverly Hills, for instance, is a great place to go if you want to spot some celebrities.
Nonetheless, individuals who enjoy good meals and wish to avoid crowds and visitors should go downtown. Also, staying in a region of a city or nation you haven't been to before is always a smart move. For instance, Bali is a small island, but each of its regions is very distinct.
The grandeur of lush rainforests and rice fields can be found at Ubud, whereas Canggu is right now the hottest surf destination.
We all have our own inclinations and areas of interest. It applies to fashion as well. Although it may seem like you favor luxury travel, there are many other methods to enjoy luxury. Those who enjoy extravagant vacations frequently book stays at boutique, design, or luxury hotels. Moreover, independence and branded luxury are two separate things.
Buy a Hotel.com hotel gift card to gain access to the most amazing luxury hotels across 200 countries.
Traveling independently is recommended for those who want to experience more unusual things. The finest choice would be a typical luxury hotel if receiving the best service is important to you. Boutique and design hotels offer more individualised service.
Never be embarrassed to ask questions when looking for a luxury hotel. You can only find acceptable housing in this manner. Even though it may appear like a hotel has a tonne of amenities, they are frequently either extra expensive or only available under certain circumstances.
Additionally, keep in mind that your choice of accommodation may affect what you have access to. Because of this, occasionally choosing a more opulent stay can result in greater advantages. Of course, you must also take into account the amenities that are most important to you.
Ensure that the lodging you choose offers all the amenities you require. You will be disappointed if not.
Final Thoughts
You should confirm the services and amenities you'll receive with the booking agent to ensure you receive the luxury level you expect. If none of the things on this list are mentioned, you should keep listening. We hope that our guidelines will come in handy while picking the luxury hotel you want.
Was this post helpful?
Let us know if you liked the post. That's the only way we can improve.