Writing a business essay can be challenging, and many people don't develop their business writing skills fully. However, following a step-by-step guide can turn this activity from torture to a fascinating experience. We have prepared a detailed manual on how to write a business essay without stress.
How to write a business essay without stress?
Step 1: Choose a topic
The first step in writing a successful business essay is to choose a topic. It should be relevant to the field of business and interest you. Try to write about things you have experience in or some knowledge of. Besides, you should ensure enough information is available to research and find trustworthy resources. If you have trouble coming up with topic ideas, you can check for similar works for inspiration. Essays of your fellow students, or professional writers can motivate you to see a new perspective and approach. 
When choosing a topic, ensure it will be relevant to society and have some value. Who knows, maybe it will develop into a research paper one day.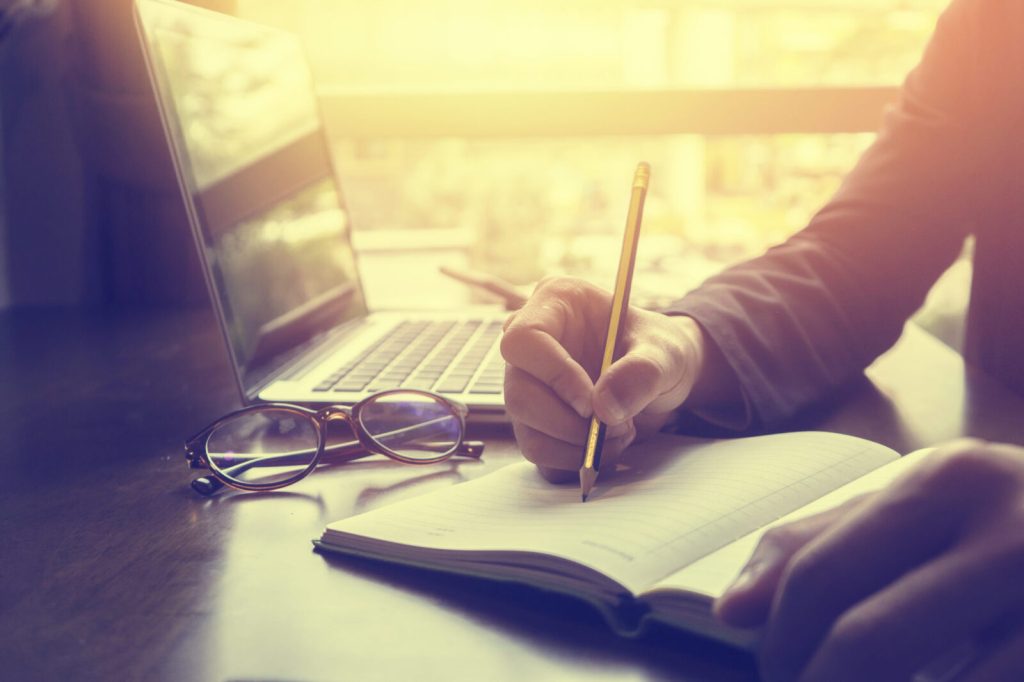 Step 2: Research your topic
Once you have chosen your topic, it's time to research. Gather information from various sources such as academic journals, books, and online sources. Be sure to use credible references and take detailed notes. Later, it will simplify the process of compiling the bibliography.
Step 3: Create an outline
With your research completed, it's time to create an outline for your essay. The outline should include the main points you want to make in your essay and the supporting evidence you will use to back up those points. Compiling a detailed outline is the foundation for a carefree writing process. If you state all your arguments and add evidence and examples, you will only have to supplement them with more detail.
If you can't do this on your own, rely on business essay services which can help you on any stage of writing – from choosing a topic, and crafting an outline to creating an outstanding paper with all the requirements met.
Step 4: Write the introduction
The introduction of your essay should provide background information on your topic and state your essay's main thesis or argument. It should be engaging and grab the reader's attention. Depending on the required size of an essay, your introduction should be no longer than five sentences. Make sure it captivates the reader and encourages them to keep reading. 
Step 5: Write the main body
The body of your essay should be used to support the thesis or argument you stated in your introduction. Each paragraph should have a main point and be supported by evidence from your research. You can also offer examples from life, literature, business journals, etc. Statistics and analytical data can also be handy in supporting your ideas.
Step 6: Write the conclusion
The conclusion of your essay should summarize the main points you have made in the main body of your essay. It should also restate your thesis or argument and provide a final thought on your topic. Don't introduce new ideas in your last paragraph. If they occur, moving them to the main body is better.
Step 7: Edit and proofread
Before you submit your essay, it's important to edit and proofread it to ensure that it is well-written and error-free. Check for grammar, spelling, and punctuation errors, and make sure that your essay is well-organized and easy to understand. Online grammar checkers, such as Grammarly, or Scribens, can help you analyze your work and highlight the mistakes. You can also ask peers or friends to check on your essay and give recommendations, if any. Make sure you use linking words, avoid too much passive voice and long sentences, and ensure your text is coherent.
Step 8: Cite your sources
Be sure to cite all of the sources you used in your essay using the appropriate citation style. You can also find services online that can organize and format your quotes in the requested order. Neglecting this step can lead to accusations of plagiarism.
By following these steps, you can write a well-organized and well-written business essay that effectively communicates your ideas and arguments. Remember to take your time and be sure to proofread your essay multiple times to catch any errors.
The importance of essay writing skills in business
Essay writing skills are crucial for success in the business world. Essays are often used in business as a way to communicate ideas, make arguments, and present information clearly and concisely. Writing effective essays is essential for success in business because it allows individuals to communicate their ideas effectively and persuasively.
One of the main reasons why essay writing skills are important in business is that they help individuals to think critically and analytically. Business decisions are often complex and require the ability to analyze data and evaluate different options. Writing essays allows individuals to organize their thoughts and present them logically and coherently, which is essential for making sound business decisions.
Additionally, essay writing skills are important in business because they allow individuals to communicate effectively with others. Business is a field that requires constant communication, both within an organization and with external parties. Writing essays allows individuals to communicate their ideas clearly and persuasively, which is essential for business success.
Another important aspect of essay writing skills in business is that it can help one to express their creativity and come up with innovative ideas. Writing essays allows individuals to explore different perspectives and think outside of the box, which is crucial for success in the fast-paced and constantly changing business world.
Furthermore, essay writing skills are also important in business because they prepare individuals for academic and professional opportunities. Many business programs require students to write essays as part of their coursework, and many professional positions also require the ability to write well-organized and persuasive essays.
Conclusion
In conclusion, essay writing skills are essential for success in the business world. They allow individuals to think critically and analytically, communicate effectively, express creativity, and prepare for academic and professional opportunities. It's essential to put effort into developing and honing essay writing skills as it can be a valuable asset in the business field. We hope that our simple guide will help you enhance your writing skills and build a successful career.
Was this post helpful?
Let us know if you liked the post. That's the only way we can improve.