Marketing is a subject that studies consumer demands and finds out how to promote services. Students who learn marketing should also study business, economics, and accounting. They need to do a lot of homework, write papers, and participate in practical tasks. For example, they are often involved in fashion events and design marketing schemes. They also need to do marketing research and take part in college conferences.
A great idea to practice and learn foreign marketing tendencies is to go to an internship. Any student can look through the internet to find a perfect plan not to miss their studies. But what are the best college marketing campaigns you can choose from?
Abbott Internship Program
Abbott is a popular community college marketing program that gives you much experience. The internship will bring you technical skills and communication abilities. Apart from marketing, you can take part in other disciplines like finance. The Abbott Internship Program is designed for students to study in the summer for 10 to 12 weeks. They get practical assignments similar to those they will get at the job. A student in the program can choose their flexible schedule so as not to miss other studies.
The Home Depot Internship Program
It is another professional internship program you can go through in the summer. The practical work lasts from May to July. This is a company that deals with home improvement. The company's interns do work as at a real job. They matter in the organization because they do activities helpful for the business. The program needs paying for 12 weeks, and you can get a higher mark at the end.
NetApp Internship Program
NetApp is a company that offers job opportunities for the most talented students. So, if you are one of the best in college marketing and want to get a career, this is for you. You will develop your skills and understand how a marketing job works here. In NetApp, you will talk to a community of professional marketers who share their knowledge. In addition, the students who go into the internship program get support from tutors and a lot of benefits.
Nickelodeon Animation NICKternship Program
Nickelodeon is a company whose main area of work is animation. A paid internship program brings you more opportunities for a future job. In the company, you get lessons with marketing experts who explain the work specifics. You will get involved in a business community and learn a lot of new things. The company will teach you how to write a resume and go through a job interview. You will work in a group with mentors and find out what options for volunteering in marketing exist.
Hormel Food Internship
Hormel Food Internship is excellent for communicating to get more career opportunities. The program is designed for students to practice what they have learned in college. The interns do the work helpful for the company, so they are engaged in real work. The internship is going on at several locations. It is mainly conducted during autumn and winter. After the internship, you can get a full position at the company.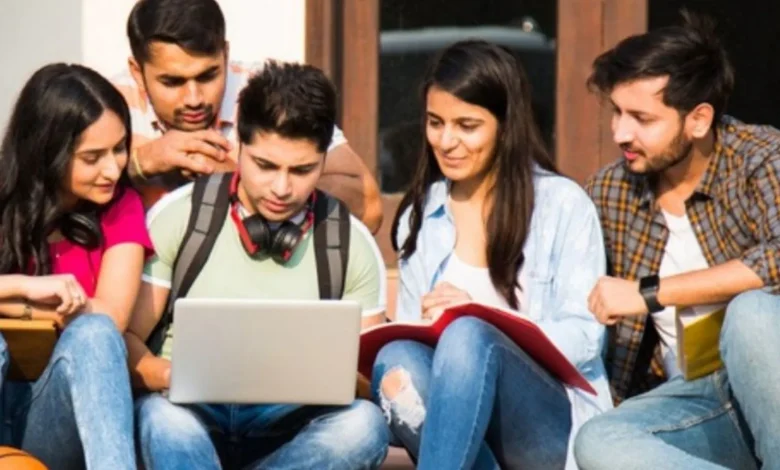 How to Write a College Marketing Plan?
In college, you often need to write assignments in marketing. These can be essays, research papers, and other kinds of tasks. Writing an essay is not what a marketing student learns to do in college. That is why asking someone to "do my essay for me" is better. It can be an online service like WriteMyEssays.com that provides help for students. But it is better to do special business assignments like a marketing plan. How can you write a good marketing plan in college?
Create a mission statement
The mission statement represents your chosen company's mission and strategies. It clearly presents what the company is focused on and its services. The mission statement can be about one paragraph and should not be too long. It is what defines the company and its goals.
Present the market and the target audience
A marketing student needs to be able to analyze the market. You should make a marketing analysis to define the target audience for the company. Then, you will define the most profitable niche and apply the services there. The niche needs to correspond to the customers needs of the target audience.
Define which services the company will provide
It is important for the company to provide the services that the customers need. As a marketer, you should analyze consumer needs and define which services are more effective.
Define the strategy
Marketing strategy is one of the most important parts of business creation. In the strategy, you should present the steps for expanding the market and how the goods will be promoted.
List your competitors 
Competition analysis is an important section of your marketing analysis. You should discover which companies are the competitors and what their advantages are. Then, define how the chosen company can stand out among the competitors.
Find out which strategies are more effective
This means you should estimate the expected effects of each strategy. Then, you will implement them accordingly and assess the results.
If you have problems writing a marketing plan, you can address an online writing agency. Such organizations have experienced writers who can create any paper. In addition, they have economic and marketing education. So, such people will provide correct answers and make a deep analysis.
The experts will deliver your paper in time, and you will have no issues with the deadline. What is more, the papers in writing agencies never contain plagiarism. They are completely original and of high quality. So, it is better to trust your marketing plan to business experts who definitely know the answers. They will easily conduct the research, and you will get high marks in college.
Was this post helpful?
Let us know if you liked the post. That's the only way we can improve.