You can trust that the BEN ARMSTRONG in the video on the Bitboy Crypto-named YouTube channel is who they say they are. Ben Armstrong is a content creator and cryptocurrency enthusiast, to briefly summarize his many identities.
To further describe Bitboy Crypto, BEN ARMSTRONG is a Bitcoin-Ethereum enthusiast, podcaster, YouTuber, and the founder of BitBoyCrypto (dot) com.
After posting videos about Bitcoin, Ethereum, Chainlink, Polkadot, and other crypto hidden gems, the Bitboy Crypto YouTube channel experienced a meteoric rise in popularity. This popularity assisted him in building a strong crypto community.
You can also read: What is the TronLink wallet?
It is clear and indisputable how much the Bitboy Crypto YouTube channel has contributed to the cryptocurrency YouTube community. Like other Crypto YouTubers, he is not exempt from controversy even then.
There are numerous instances of Bitboy Crypto giving paid-up advice that caused losses for members of his group. Therefore, we advise the community's members not to place a lot of trust on cryptocurrency content producers and to never accept their advice as gospel.
Let's go back to Bitboy Crypto's introduction, though. In the crypto community, Bitboy Crypto is a well-known name. To have their brand-new cryptocurrency projects covered in Bitboy's channel in exchange for thousands of dollars, several crypto firms are impatiently awaiting. Currently, Bitboy Crypto offers bitcoin training to novices through its Bit Lab Academy crypto academy and YouTube channel, both of which are operated by the company. Additionally, BB Crypto collaborates on a wide range of other cryptocurrency initiatives.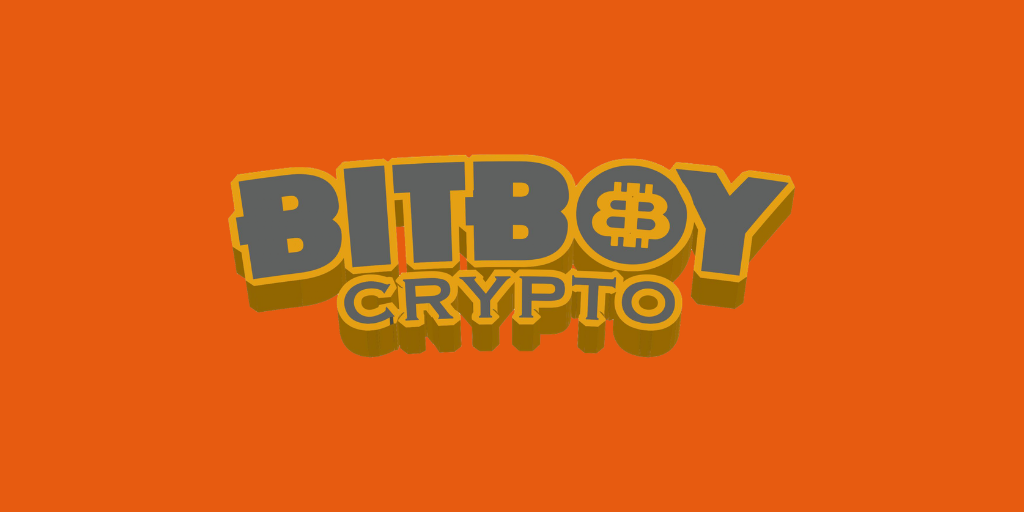 The Bitboy Crypto success tale YouTube did not emerge suddenly; rather, the channel saw numerous ups and downs in the interim. Let's learn more about Bitboy Crypto's adventure.
Introducing Bitboy crypto
Finding out who Bitboy Crypto is should come first. Then, we will present Bitboy to you in this article.
Ben Armstrong is known as the Bitboy cryptocurrency. Bitboy makes a constant effort to educate his audience about the bitcoin sector. The website BitBoyCrypto.com was created by Ben.
On his website, Bitboy also has cryptocurrency YouTube videos. Bitboy is a podcaster in addition to a YouTuber. As a result, by listening to Bitboy Crypto's materials, you can also enjoy and learn.
Bitboy Crypto has started to work hard in the crypto space since 2018. Bitboy began regularly posting new videos to the Bitboy Crypto YouTube channel. Then, day by day, the audience began to identify him more and more.
We can go on to the following section now that you are familiar with Bitboy Crypto. There, we'll talk about Bitboy cryptocurrency-related networks.
Why Bitboy Crypto YouTube is so popular?
The top 6 reasons Bitboy Crypto YouTube is so well-liked are as follows:
1. The Best Altcoin-Based Video Production Technique.
2. Giving big coins like Bitcoin and Ethereum priority.
3. Reliable Uploading of Cryptocurrency Videos
4. The capacity to instantly respond to changes in the cryptocurrency market.
5. Link-Based Communities, Vechain, Polkadot, XRP, and ADA.
6. Bitboy Coin Giveaway.
Bitboy crypto related networks
Bitboy cryptocurrency has more than simply a YouTube channel. As a result, there are more networks available for you to access and utilize Bitboy material. We shall introduce each of the Bitboy-related networks in this section.
The first is the website we described in the first part, BitBoyCrypto.com. To learn more about BitBoy, go to the cryptocurrency website.
His YouTube channel is another Bitboy cryptocurrency network that you ought to be aware of. Bitboy publishes videos about cryptocurrency that are instructive and enlightening. Then, you may watch his tutorials on his Bitboy Crypto YouTube channel to learn more.
There are also Bitboy cryptocurrency podcasts. You can therefore listen to Bitboy Crypto's YouTube channel's audio version. Consequently, it makes no difference if you are driving or simply going for a morning walk. You may still tune in to Bitboy and learn a lot of helpful things.
There is yet another well-known Bitboy cryptocurrency network. We'll talk about yet another method of getting information from Bitboy right now.
Bitboy crypto twitter is another platform that is used by this guy and he sometimes publishes posts using this social network.
What is the net worth of bitboy crypto?
Bitboy's fans are really curious to see how much Bitboy Crypto is worth. Together, we have some good news and some bad news to share with you. Let us start by breaking the bad news: it is difficult to calculate a set revenue amount for Bitboy Crypto. The main source of his financial investments is the cryptocurrency market. As a result, the volatility aspect prevents us from deciding on a certain sum for his earnings.
For instance, Bitboy Crypto's net worth in the cryptocurrency market climbed by +1.7% over the course of the last day, bringing the total value of his crypto assets to $250K. So, I think you can appreciate how difficult it is to specify the precise earnings of Bitboy Crypto.
On March 25, 2021, Bitboy Crypto uploaded a video on his YouTube channel discussing his cryptocurrency holdings. His entire portfolio of crypto assets was worth $10 million at the time he published his video. And as of right now, the retained cryptocurrency is worth $30 million. It indicates that over the past 11 months, Bitboy Crypto's portfolio has seen a 100% price increase.
In conclusion
It is clear from the information above that Bitboy Crypto's YouTube channel is the reason for his success. His secret weapon for gaining such a large following is demand-based video production. However, Bitboy Crypto is also accountable for posting videos on dubious projects. So, if you're a blind YouTube subscriber to the Bitboy Crypto channel, proceed with caution.
Was this post helpful?
Let us know if you liked the post. That's the only way we can improve.