A lot of cryptocurrencies try to emulate the concept of passive income. For instance, many cryptocurrencies offer staking, which allows users to deposit money into the network's liquidity pool in exchange for rewards.
This is how The Drip Network hopes to function, but slightly differently. The network is built to effectively give the token owners a de facto daily dividend, enabling them, at least theoretically, to generate money without doing anything.
You can also read: What is FEG token and where to buy?
People purchase cryptocurrency and deposit it into the network to operate the system. If the platform was purchased via an exchange, a flat 10% tax will be deducted. However, if it was purchased directly from the network's website, no tax will be deducted. The remaining funds are expected to be put to use, providing users with a daily dividend of 1% for up to 365 days. However, it should be noted that you do not receive your initial investment returned.
What is a DRIP network?
Project DRIP Network (DRIP) was created by a group that included Forex Shark, BB, and others. Forex Shark is a trader, producer, educator, trader, and creator of cryptocurrencies. The Fountain Contract is the recommended exchange for DRIP trading. The Fountain Contract, which exempts purchases from the initial 10% tax, may be accessible directly under the "Swap" option of the platform's website. In order to provide low prices and strong liquidity, it intends to provide better deals with less slippage.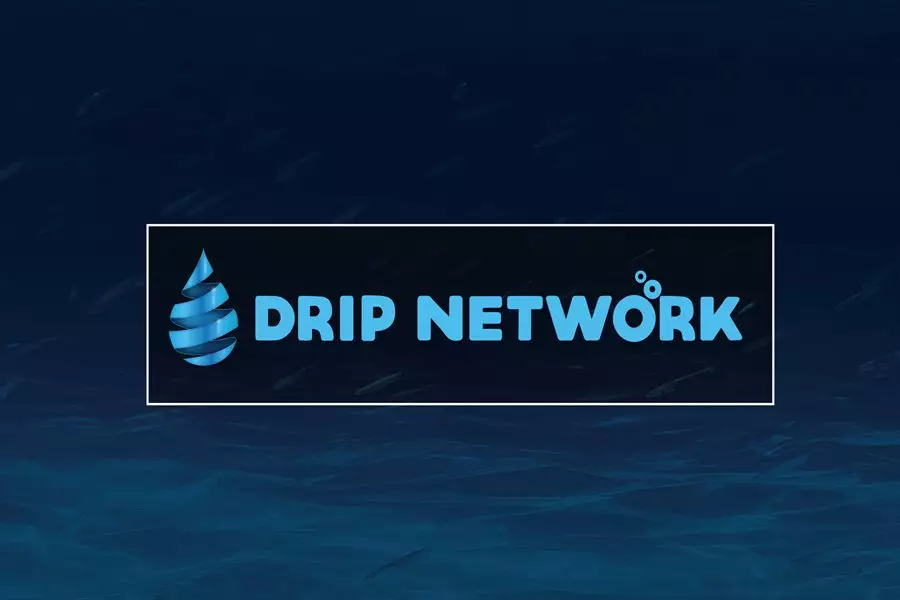 The platform on Binance Smart Chain (BSC), which captures value through scarcity, deflation, and censorship resistance and is built on a strong, genuinely decentralized blockchain, has designated DRIP (BEP-20) as its official currency. The only daily ROI token that avoids inflation by paying stakeholders and referrals through transaction taxes is DRIP. Bitcoin traders use ROI as a metric to assess the effectiveness and success of a single crypto investment. Additionally, it is done to evaluate the performance of a portfolio's various cryptocurrency assets. The DRIP token makes the entire BNB community aware of the full worth of the Drip Network.
DRIP can be deposited into the DRIP faucet contract to give participants an ongoing daily return of 1% over time. Upon request, users can receive tokens from a cryptocurrency faucet. A crypto faucet drips a small quantity of tokens to the requester like a small drop of water from a faucet. Users can also include their Wrapped BNB (WBNB) in the contract to receive rewards from a variety of dividend streams as well as yield from exchange costs for an infinite period of time.
The faucet on the DRIP Network functions like a high-yield proof of deposit and is a low-risk, high-reward contract. In this case, proof of deposit means that miners' freshly created blocks are unavailable for a set amount of time in exchange for allowing them to mine while a set number of coins are frozen. By purchasing DRIP on the platform's exchange website, users can earn a daily return of 1% without doing nothing. In order to deposit DRIP into the faucet contract, users can also join another user's DRIP team.
10% of all DRIP transactions, excluding purchases via the platform's exchange page, are subject to a levy that funds DRIP incentives.
If the tax pool is inadequate to cover the DRIP incentives, new DRIPs may be issued to make up the difference.
Is DRIP crypto a good investment?
Based on more than 41 reviews submitted anonymously by crypto professionals, Drip has received an overall rating of 4.1 out of 5. 52% of staff members are optimistic about the company, and 62% would suggest working there to a friend.
DRIP network price prediction
It's crucial to bear in mind that cryptocurrency markets continue to be incredibly volatile, making it challenging to anticipate a coin or token's price with any degree of accuracy over the short term and even harder over the long term. As a result, forecasts made by experts and algorithm-based forecasters occasionally turn out to be inaccurate.
We advise you to always conduct your own research if you are thinking about buying cryptocurrency tokens. Before making any investing decisions, consider the most recent market trends, news, technical and fundamental analysis, and expert opinion. Remember that past results do not guarantee future success. Never trade with funds you cannot afford to lose, either.
How to buy DRIP network?
Drip network crypto cannot be purchased directly with fiat currency using conventional payment methods (such as Paypal or Bank Cards). To buy DRIP Network (DRIP), you must first acquire a different cryptocurrency that can be easily bought with fiat, such as USDT, BTC, ETH, or BNB, and then transfer those funds to a crypto exchange or wallet that enables trading in DRIP Network (DRIP).
Many cryptocurrency exchanges and wallets support buying DRIP Network (DRIP) with fiat currency and offer over-the-counter (OTC) trading services for DRIP Network (DRIP). If so, selecting a cryptocurrency exchange or wallet to buy, sell, and trade DRIP Network (DRIP) with your local fiat currencies, such as USD, EUR, TRY, PHP, etc., will be simple for you. The list of cryptocurrency exchanges and digital wallets below includes those that support the OTC DRIP Network (DRIP):
Coinbase
Binance
Huobi Global
Kucoin
OKX
In conclusion
It is crucial to conduct your own research on a coin or token to see if it is a good fit for your investment portfolio in the very volatile world of cryptocurrencies. Among other things, your risk tolerance and the amount you plan to invest will determine if drip network crypto is a good investment for you. Remember that past results do not guarantee future success. Likewise, never risk investing funds that you cannot afford to lose.
Was this post helpful?
Let us know if you liked the post. That's the only way we can improve.