Hotel marketing is all about promoting your hotel to potential guests to fill rooms and generate revenue. This can be done through a variety of marketing channels, such as online advertising, public relations, and direct mail. It's important to tailor your marketing campaigns to the specific audience you're targeting and to use the right mix of channels to reach them.
As such, the hotel digital marketing strategy is particularly important to get right when many travelers will come from afar and be using their computers, laptops, and phones, to search for suitable hotels to stay at.
Let's consider in this article just what will help a hotel become more widely known.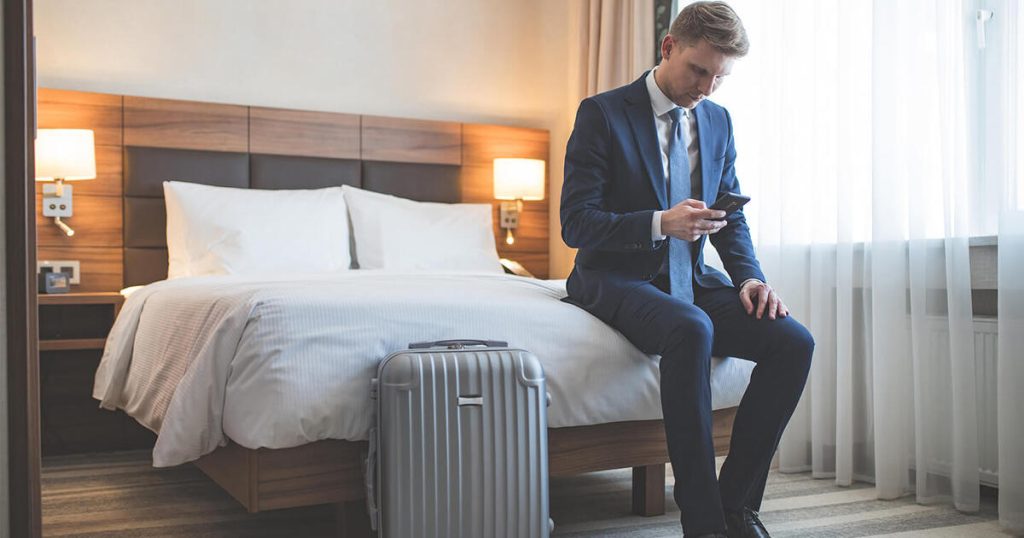 Tips for Marketing Success
There are many ways in which you can establish marketing success. If this is something you are looking to achieve, you should utilize the following tips.
Define your target market. Who are you trying to reach with your marketing? What are their needs and wants?
Research your competition. What are they doing to market their hotel? How can you stand out from the crowd?
Develop a marketing mix. Which channels will you use to reach your target market? What type of message will you use?
Create a hotel marketing plan. Set goals, budgets, and timelines for your hotel marketing campaigns.
Monitor and measure results. Keep track of the results of your marketing strategy so you can adjust and improve them over time.
By following these tips, you'll be on your way to hotel marketing success. Now let's look at some others in more detail.
Your Target Market
With a hotel, you are looking at various target markets. The basics of food and accommodation remain the staple of all hotels, but the extras can be geared to the situation and the purpose of travel.
The thing about hotels is that they can also be used as venues to host events. The guest rooms may or may not be required after for some of the guests attending the event. The point being is that many hotels have the space to use for weddings and corporate events. This adds another area that can be promoted and adds to their revenue.
Consider Advertising
Adverts are possibly more effective when they talk about a specific purpose or need for something. In the case of the hotel, this determines whether we are looking to promote the hotel for weddings or as somewhere for tourists or business travelers to rest their heads and eat. 
We can talk about these all at once, but it might be better to be specific in an advert because then we can bring out all the features in the promotion that matter to those particular guests. This is called targeted advertising because it promotes services or products to those we expect to be interested in them.
Think About Which Services to Offer
In terms of hotel services, we can offer the business traveler free wi-fi to stay connected with business associates. In terms of a vacation, a hotel can offer a family-sized room or a bridal suite for a bride and groom to stay in. This will be specifically decorated for that occasion. Also, room service will be prepared to make the occasion special. 
To help tourists, there can be a concierge service to guide guests to the best locations. Hotels can sometimes even have discount vouchers to give out that have been obtained from the local community. Those staying for longer might want laundry services to save on packing so many clothes. All this can be promoted to the person most likely to be interested in the extras. Luxury and boutique hotels are known for offering them.
Monitor Your Results
It is important to monitor how your marketing campaigns are working. This is because it is easy to spend our promotions budget without it having made much of a difference. Do not spend it all at once but see just how many guests certain campaigns bring in so that it is directed to the right target markets thereafter.
Consider the different types of marketing and which are better value for money than others. Online, it is possible to promote yourself for free to a degree. However, many social media platforms will also allow you to run adverts which they charge for. This means that you can reach a wider group beyond your immediate circle of followers.
Conclusion
For hoteliers, there is a responsibility to ensure that guests have the best possible experience during their stay, whether a short or extended one. It is for the marketing campaign to promote just how this is made possible when attempting to convince guests to stay. This is particularly important for guests looking to stay at a hotel for the first time and can also act as a reminder for guests still to return.
Was this post helpful?
Let us know if you liked the post. That's the only way we can improve.