Computer programmers write and test code that allows computer applications and software programs to function correctly. They also work closely with web developers to ensure websites are accessible and easy to use.
Programmers must have strong analytical and problem-solving skills, as they often have to debug code and troubleshoot issues. They must also be able to effectively communicate with non-technical staff, such as project managers and business analysts. Businesses should hire programmers because:
they are trained professionals who can provide a high level of expertise
they can improve the quality of your product
they can help you save time and money by finding efficient solutions to problems
they can make your product more user-friendly
they can increase customer satisfaction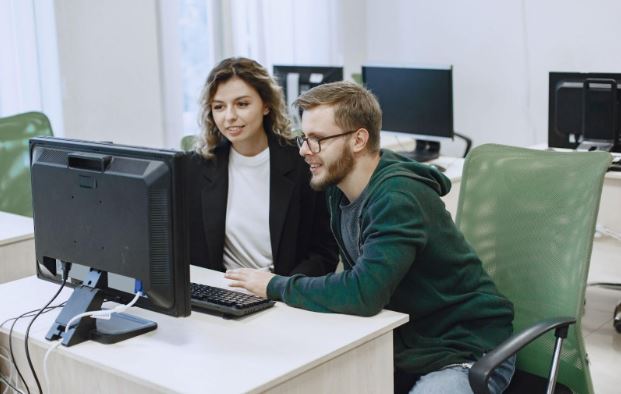 Qualifications of Computer Programmers
To be a successful computer programmer, one needs both the appropriate qualifications and the right attitude. The former can be obtained through education and training, while the latter must be developed through experience. You can hire developers from Ukraine on IT outstaffing service Talmatic. 
Most computer programmers have at least a bachelor's degree in computer science or a related field. However, many employers require programmers to have a master's degree or higher. In addition to formal education, most programmers also undergo extensive training in programming languages and software development tools.
The most important qualification for a computer programmer is expert knowledge of at least one programming language. Other important qualifications include strong analytical and problem-solving skills, excellent communication skills, and the ability to work independently or as part of a team.
In addition to formal education and training, most computer programmers also need several years of experience to be successful. Many programmers gain experience by working on small projects on their own time before a company hires them. Others start out working as junior programmers or internships before being promoted to senior positions. Regardless of how they get started, most programmers need several years of experience before they are able to develop the expertise necessary to be truly successful.
How To Hire a Programmer: Preparation Steps
Define the scope of your project
What are you looking to build? What are your project requirements? Taking the time to define the size of your project clearly will save you a lot of time and hassle down the road.
Research different programming languages
Not all languages are created equal. Some languages are better suited for specific types of projects than others. Doing your research beforehand will help you identify which language is best for your needs.
Find out what programming skills your team already has
If you have any existing team members with programming experience, find out what skills they already have. This will give you a better idea of where to start when it comes to hiring a programmer.
Decide on your budget
Hiring a programmer can be expensive, so it's important to set a budget for your project upfront. Once you know how much you're willing to spend, you can start narrowing down your search to programmers who fit within your price range.
Write up a job posting
Once you know what you're looking for, it's time to start reaching out to potential candidates by writing up a detailed job posting. Include information about your project scope, desired programming language, and budget in your posting to help attract qualified candidates.
How To Hire a Computer Programmer: The Best Tips
There are a few things to keep in mind when hiring programmers online:
Be clear about the specific skills and experience you need. Programmers are often specialists in specific languages or platforms, so it's important to identify the ones that are critical for your project.
Take time to review a programmer's portfolio or previous work to get a sense of their quality and fit for your project.
Use a reputable online platform or freelancer marketplace like Upwork to find and vet potential candidates.
Be prepared to pay a competitive hourly rate or salary for the talent you're seeking.
Remember that good communication and collaboration are key to any successful working relationship. Make sure you set clear expectations and establish open channels of communication from the start.
How to Compare Different Candidates for a Specific Programming Job?
When hiring a programmer for a start-up, evaluating each candidate against the specific job requirements is important. Here's a detailed guide on how to compare different candidates for a programming job:
Define the specific skills and experience required for the job.
Ask each candidate questions that test their knowledge of these skills and experience.
Consider each candidate's work samples and code snippets.
Look at each candidate's online presence (GitHub, Stack Overflow, personal website, etc.).
Get references from past employers and colleagues.
Make your final decision based on all the information you've gathered.
Conclusion
As you can see, there are many factors to consider when hiring a programmer. By taking the time to understand your needs and the skills of the programmer, you can ensure a productive collaboration that meets your expectations.
Was this post helpful?
Let us know if you liked the post. That's the only way we can improve.