One such new cryptocurrency exchange, Coinmama, has been providing services to millions of customers from 188 different nations. Their primary reputation is for quick credit card transactions. You can quickly purchase Bitcoin and seven other cryptocurrencies at Coinmama.
A reputable brokerage company in the cryptocurrency industry, Coinmama provides trading services for Bitcoin and other popular cryptocurrencies. Purchasing your first Bitcoin is a fairer and easier exchange for beginners.
You can also read about Understand the Three Subnets of Polkadot: Relay Chain, Parachain, and Bridges
A simple, reliable, and user-friendly platform to purchase and sell cryptocurrencies is Coinmama. It's a fantastic option for both inexperienced and seasoned traders. Although having a stellar reputation and first-rate customer service, its exorbitant fees may come as a shock to some.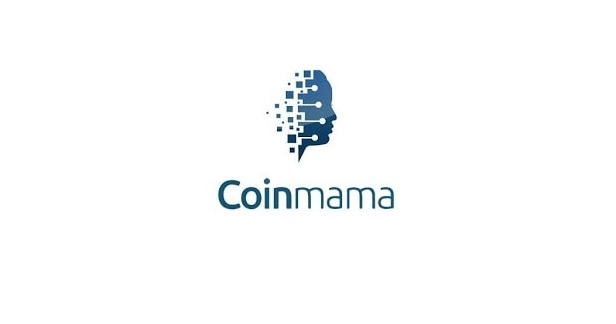 While being more expensive than other cryptocurrency exchanges, Coinmama offers the highest level of security. The trading platform for cryptocurrencies costs 2.3% more than the going rate and levies commissions of up to 3.9% on purchases of cryptocurrencies and 0.9% on sales. A 4.99% fee is applied to payments made with a credit card, debit card, Apple Pay, or Google Pay.
What is Coinmama?
The goal of Coinmama, which was established in 2013, is to make it easier for users to purchase Bitcoin (BTC). Since then, we have assisted over 3,400,000 users throughout 190 nations. To buy Bitcoin and Ethereum today, Coinmama consumers can use a wire transfer from their bank account, credit card, or debit card. In some markets, bitcoin can also be bought and sold.
The business prioritizes client satisfaction and customer service to make transactions quick. This is a great alternative for newcomers to purchase their first Bitcoin. Advanced traders can reduce transaction costs by using alternate trading platforms.
How do I sign up and use coinmama?
Haven't created an account at Coinmama yet? No need to worry, it's incredibly easy.
If you haven't yet opened an account with Coinmama, do not be concerned because it is really simple:
You simply go to https://www.coinmama.com/, click the Join Up button, and provide the necessary information. Your registered email address will receive a verification link. Simply click Confirm Your Email, and a page for email verification will appear.
Here is where you can follow these steps by Coinmama login:
Enter your contact information and click "Next"
Upload your ID. To accomplish this, first choose the ID type, then fill out the ID number and expiration date, and last submit ID photographs.
Notably, Coinmama additionally wants you to upload a photo of yourself holding the ID and a piece of paper with the words "Coinmama" and the current date inscribed on it for added protection.
Following the upload of the pictures, select "Submit For Approval".
Await and email to confirm that the verification process has been successful (could take up to 29 minutes)
How to Buy and Sell a Cryptocurrency with Coinmama?
Step 1: Choose your crypto
To buy Bitcoin or Ethereum with Coinmama, log into your account. Make your selections for the cryptocurrency you want to purchase and the payment method.
Step 2: Select your amount
Click "buy now" after selecting one of Coinmama's cryptocurrency bundles or after entering the precise quantity you wish to purchase.
Step 3: Enter your wallet address
Enter the wallet address you obtained from your preferred third-party wallet provider. Find out more about creating a bitcoin wallet here if you don't already have one.
Step 4: Choose your payment method
Purchase cryptocurrencies using a credit card, debit card, or a direct bank transfer. To enter your payment information or start a bank transfer from your account, follow the on-screen instructions.
Step 5: Confirm your wallet address and receive your coins
If the wallet address is correct, look for a wallet confirmation link in your email and click on it.
We will send the money right away to your wallet after your payment has been accepted and your wallet address has been verified!
Through "My Account," you can check the progress of your orders at any time.
Is there any Coinmama app in the market?
The wallet is not provided by Coinmama. Instead, the business will deliver money to any wallet you may have. There is no iOS app. There is just one Android app available.
Conclusions
Reputable organization, Coinmama, offers decent customer service. The price is the only drawback. Sadly, using a credit card makes it impossible to avoid this, but given the quick service, it's occasionally priceless.
Was this post helpful?
Let us know if you liked the post. That's the only way we can improve.