If you are using some sort of social networks you might have heard of Linktree, a website to add multiple links in one place. It is true that Linktree is one of the most famous websites in this market, but still there are rooms for further improvements. Users are looking increasingly for Linktree alternatives to get a more advanced free tools to manage their links.
What is a landing page?
A landing page is a web page that you can insert anything in it. Indeed, a landing page is where your visitors come and see all about you. A landing page can be your resume, portfolio, your social links, all URL, favorite music, videos, or anything you prefer your visitors know about you. You can also add a short biography about yourself to give more information to users.
A landing page is like a website that only have one page! you can get customers, build connections, get visitors, make friends, or even give others a place to find all about you for free! Yes, making a landing page is free!
Linktree is one of those websites that helps you to make your landing page for free but it is not all the story.
Like many other tools, Linktree users found that there are some gaps about it. compare to other landing page makers, Linktree is not stunning. It is true that is free, but with limited options and you cannot customize your web page. so, users started to look for another website that gives the same services, but more quality, with more options.
What is Linktree?
Linktree is a platform to combine many URLs into one single URL on a webpage. This single webpage is also called a landing page which is described. This single URL which belongs to a landing page is usually used for social media, or any places that you can only put one URL. Or even where you are going to redirect your audiences to the specific places.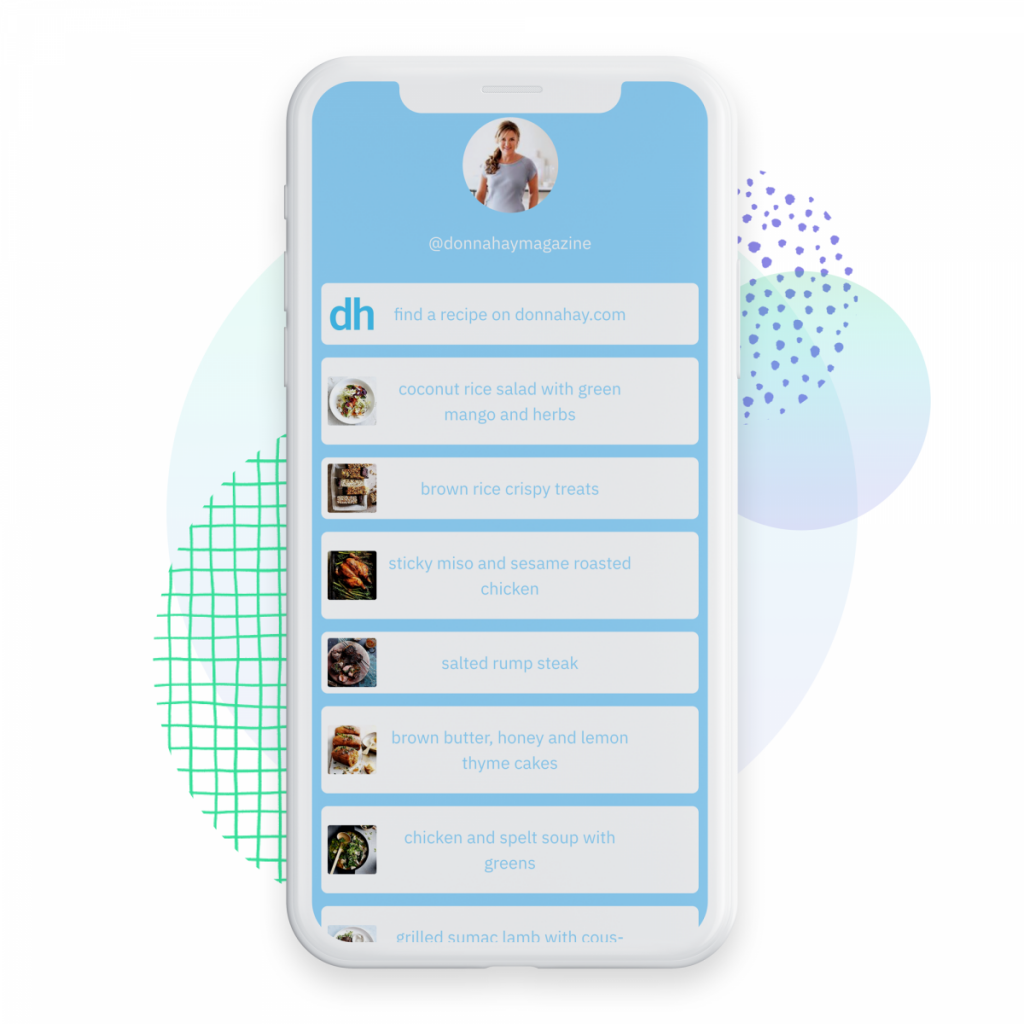 Many of us may have an Instagram or Facebook accounts with thousands of followers. Everyone now knows that having an Instagram account with this condition is worthy and you can even make money on Instagram if you have audiences. But how?
Fortunately, Instagram has provided an option for its users to link their website in the Instagram bio. So, if you have any products to sell, and you have Instagram followers, you can easily share the website URL in bio, and make Instagram followers to the potential customers.
But it is not all the story! Few of us can own a website because of many reasons. Yes, it is somehow expensive. But thanks to the technology that made it easy to make a landing page instead.
Here are some examples of Linktree landing pages.
What are the Linktree cons?
From Linktree reviews, it seems that the landing page design is one of the weakness of this tools. Another disadvantage is limited option to customize the web page. for example, if you have a brand with the black background, you cannot customize the landing page based on the color you want. You should use the fixed colors there.
A landing page is a place that many of your audience visit it, so, you need something that really defines you. And the more important thing is that it should attract the visitors at the first visit.
So, it should be something different and amazing to keep the visitors at your page. the more they stay there, the more they click on your links (which all is of great benefits for you).
So, you might need a smarter tool, or template to design a unique landing page with all your URLs, socials, and connections. Once, you share it on your social media, everyone can go to where you like to go (from your landing page, you can redirect them).
What is the Linktree alternative?
I was searching the internet to find the best available alternative to Linktree. Specially to fill up the gap. I found iLink website that I feel is the best alternative to Linktree which is also a free tool to make a landing page.
But what I found amazing about the iLink is as follow:
You can create a landing page for free. The landing page would help you to add as many links as you have including videos, audios, or photos, and URLs.
If you are going to present a brand, or your own design, and colors, iLink has provided the opportunity for you to design your landing page as you need.
iLink has recently added a new feature, that animates background. So, the color would change as you want. This gives a sense of uniqueness and attraction to the web page you have created. This option is not available in the Linktree landing page.
Another iLink feature, that allow you to create an online brochure for your products if you have any. If you are selling any products on Instagram, using iLink iStore you can add a catalogue to your Instagram bio with all products. The iStore is also very functional for users, and they can sort the products out according to their needs. For example, price, popularity, brands, categories, etc.
ILink experts are available 24/7 to give users tips or guidance if there are any issues for them.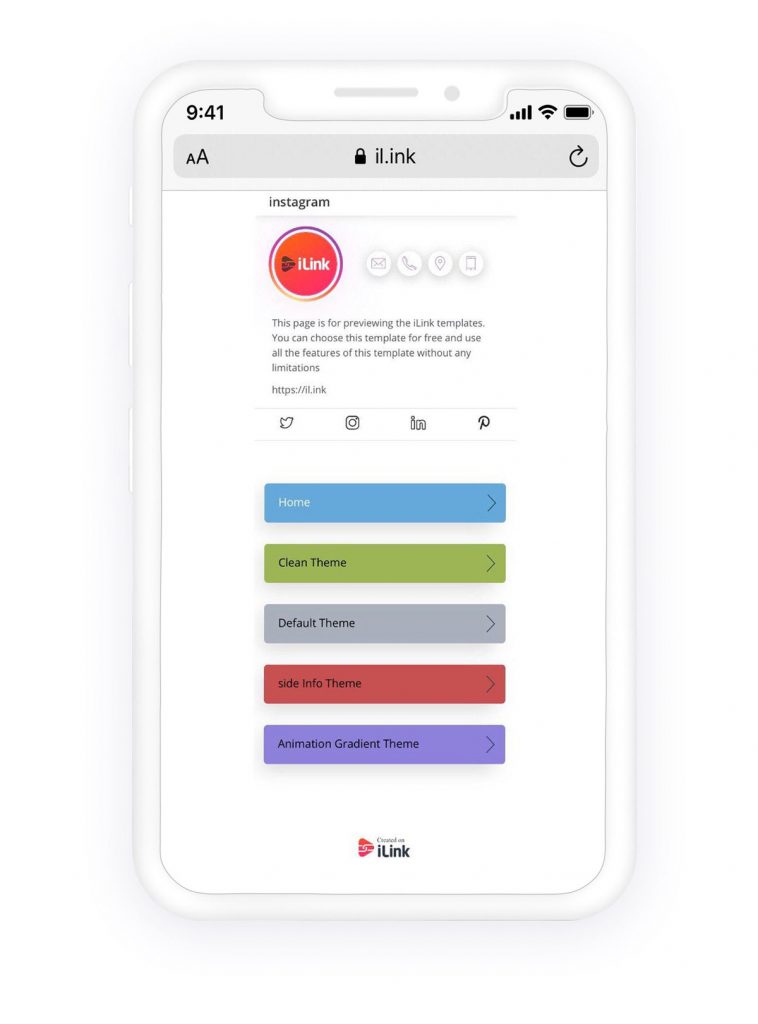 Conclusion
If you are looking for Linktree alternatives to get a more stunning landing page, I would suggest iLink. It is well worth it because of its design options, different types of background, customizable theme, and many other features.
Was this post helpful?
Let us know if you liked the post. That's the only way we can improve.