The DeFi industry has undergone a change because of Ethereum and DEXs like UniSwap (UNI). Instantaneous exchanges between Ether and ERC-20 tokens were possible for traders. The issue was that traders had to manually monitor the block explorer or use CoinGecko and CoinMarketCap to track real-time buys and sales for their coins.
A DEX tracker that displayed each buy and sell for each contract on the Ethereum network was required. Real-time charting with buy/sell analytics was first offered by DexTools, although at the time, BSC wasn't supported.
You can also read: What is a helium miner?
In 2021, BSC began to gain popularity because to its affordable costs, therefore the network needed its own version of DexTools that displays real-time metrics for BSC contracts. As a brand-new mechanism for PancakeSwap token analytics, PooCoin was created.
With over $6B in value locked, PancakeSwap is the biggest and most liquid DEX on the BSC network. The issue is that PancakeSwap frequently lags and takes a while to index new buys and sells. The PancakeSwap price may be out of date by several hours or more. PooCoin addressed that by incorporating core metrics onto their platform and syncing them straight from the BSCscan block explorer.
As a result, they were able to display every contract's real-time transaction and considerably accelerate price indexing on BSC. Through its website and decentralized exchanges like PancakeSwap, traders can purchase Poocoin.
What is poocoin?
According to Alexa, the most popular DeFi analytics website on the planet is PooCoin. PooCoin is listed at #672 among the top 1000 most popular websites in the world, while its biggest rival, Dextools, is placed at #789. Even when compared to PancakeSwap (CAKE), the most active DEX on the BSC network, PooCoin performs well.
The PooCoin website offers an index for all supported networks' token contracts, together with real-time buy/sell statistics, charts, market caps, LP tokens, wallet holdings, and trading widgets. Any BSC/Matic/KuChain coin can be added to the PooCoin Telegram bot to follow price in real-time on a channel.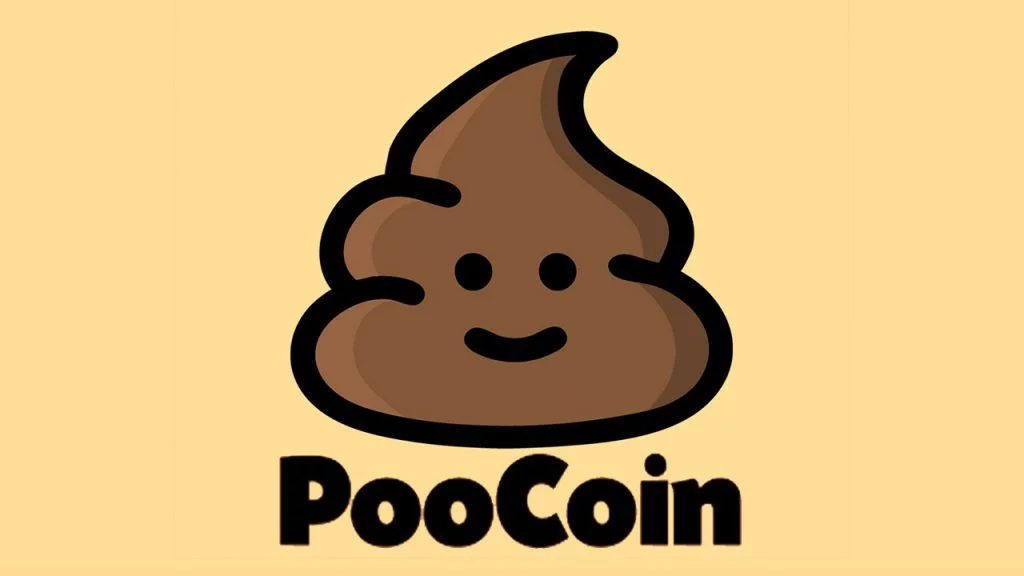 Multi charts, value trackers for purchases, fast trading on the platform, and other new features were added to DEX analytics by PooCoin. In cryptographic Telegram groups, the PooCoin bot is frequently utilized. The website has premium capabilities that enable tracking of several wallets.
How to connect trust wallet to poocoin?
In order to connect trust wallet to poocoin you have to use chrome browser first. Then click on search and type bootcoin.app. Then wait for it to be loaded. Then you can see that you are on the bootcoin
App so to connect our wallet. There will be 4 options, the one you have to choose is "wallet connect". Then click on blue "connect" button. Hold on since you are concerned.
If you are aiming to connect other application, like you're Metamax, you can switch to it here. Now you should enter your password and touch the "connect" button below the page.
All right, now you are done and you can see your wallet by scrolling down.
How to use poocoin?
We may perhaps use the analytics on the PooCoin website to trade more wisely on other cryptocurrency exchanges.
Users may manage their portfolios and see useful data charts for the Binance Smart Chain with PooCoin.
PooCoin has some wonderful features, including:
1. Charts and data for Binance, Kucoin, and other exchanges
2. Coin price analysis like: Safemoon poocoin (Poocoin safemoon), Elongate poocoin, Bonfire poocoin and Evergrow poocoin
3. Coin heatmaps
4. Market capitalization data
5. 24-hour volume
How to trade on poocoin?
People who are unsure of PooCoin's effectiveness might also be interested in learning how much it costs to purchase one. The platform offers three different premium subscription tiers, each of which has special features that enhance user transactions. POOCOIN transactions have an 8% transaction cost and are used to add and remove liquidity pools (LP).
For access to their premium features, you must own a certain quantity of POOCOIN. However, since the token is a somewhat unique coin, people are curious about where they may purchase it. The issue is that because POOCOIN is so new, popular exchanges have not yet listed it or begun to support it.
What Makes PooCoin Unique?
Since its initial release, Poocoin app has frequently upgraded its application to enhance functionality and add new features. For instance, it included a tool that makes it easier for customers to follow the development of a trade by letting them see the entry points right on the chart. Additionally, PooCoin features a rug check tool that enables token integrity verification. Additionally, the PooCoin app has a switching tool that you can utilize to exchange tokens there. Other helpful tools for BSC are neatly displayed on an external tools page. A dev wallet checker looks for suspicious developer behavior, such as developer dumps, slow rugs, and rugs.
In addition to the capabilities mentioned above, coin holders of PooCoin have access to a few premium features. Users that have at least $100 in POOCOIN/BNB liquidity in the liquidity pool can view the wallets of other traders and turn off advertisements. The wallet transaction tab and the ability to view your trades are both enabled when you have at least $300 in the liquidity pool. The last level, where users may monitor trending websites and tokens in more timelines and display the top 100 tokens on Poocoin charts, is unlocked by having at least $2000 in their holdings.
Conclusion
The most popular DEX review site, PooCoin, receives more interaction from DeFi traders than even Ethereum review sites like DexTools. Given that the price of the token has drastically decreased since its inception in Q2021 XNUMX, the provocative names of the website and the token may act as a barrier to their widespread adoption.
The PooCoin team aggressively strived to create the most trustworthy real-time trading for DeFi while bringing the functionalities across different chains. The PooCoin team's bot and widget for Telegram have been used by numerous websites and channels and got positive reviews from the cryptocurrency community. The DeFi community will be keeping an eye on PooCoin's future contributions.
The DeFi community will be keeping an eye on PooCoin's future contributions. A PooCoin token return may occur due to the high engagement rate, limited token supply, and ample resources. The Poocoin coinmarketcap price is now around $0.3354 USD. Poocoin chart shows a $2,290.16 USD trading volume.
Was this post helpful?
Let us know if you liked the post. That's the only way we can improve.