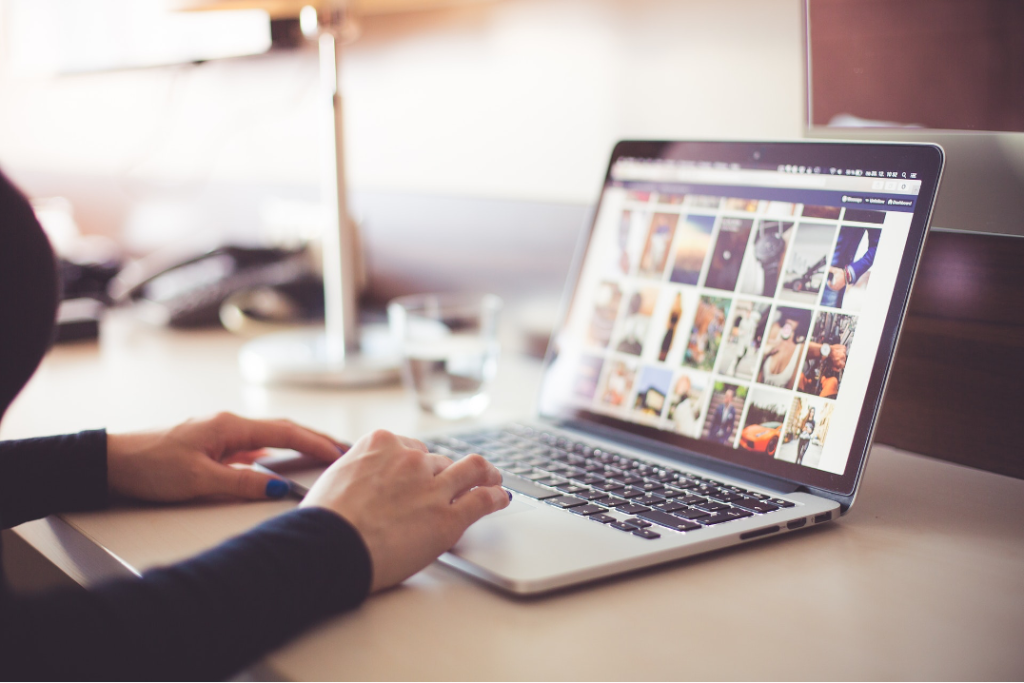 Image source
Social media affects people's decisions in ways we never imagined before. We connect, discuss, rate products and services, and find all information we need before buying something. Although 75% of people don't take ads for a fact, 71% are more likely to purchase something when referred by social media. Why does this happen?
We tend to the recommendations on these platforms as social proof, although there's a lot of marketing behind them. That's exactly why brands benefit so much from brand- and user-generated content.
What new trends can help your brand get noticed on social media? It's a crowd out there, so it's important to recognize and even predict trends, so you'll be distinguished among competitors.
Important Social Media Trends for 2021
Free Content that Delivers Value
Many business owners and marketers make the same mistake: they think that their target audience only wants to know about the products or services. That's not enough. Social media users need valuable content, which teaches them how to make a difference in their lives. Let's say you offer essential oils that are supposed to improve someone's sleep. This type of business shouldn't be limited to straightforward advertising. Its target audience expects free tips on how to improve sleep. Content that discusses the nature of sleep will also be beneficial.
When writing free content for your audience, it's easy to fall into the plagiarism trap. You'll check out what competitors offer, and you'll discuss the same topics. That's okay, but you need a unique approach. When you do your research, don't forget where the ideas are coming from. Always reference the sources! To make sure you're not copying someone with no intention, you can check your content at Fixgerald website. Always do this before publishing post on social media. Your target audience might have seen the same ideas somewhere else, and they will be brutal with their comments in case they notice.
Affordable Content that Delivers MORE Value
With so much free content online, it seems like we're finally moving beyond that point. People are ready to pay (an affordable price!) for content that delivers more value. They are tired of spending hours online searching for solutions, with so much conflicting advice all over the place. If you're able to deliver in-depth content with clear steps that guarantee results, you'll attract people willing to pay for it.
The only problem is that this type of content requires a lot of work and tons of advertising. You'll need to offer samples, so your audience will see that they get something valuable for their money. You may also need to personalize the content when you try to charge for it. Consider offering plans with personalized steps, aimed to solve a specific issue for the ones who purchase them.
Why do people search for opinions on social media? It's all about social proof, which makes recommendations more valid. The good news is that you can use the experience of your previous and current customers to attract new ones. With this strategy, you'll build trust and showcase your products/services as relevant.
When someone sends a private message expressing their satisfaction with your brand, ask for their permission to share a screenshot. This will motivate other customers to send their feedback, too. When people see these posts and stories, they will realize that your brand is user-focused, so they are more likely to make the purchase. What if you're still not getting such messages? You can ask for them! Send out emails to customers, asking how satisfied they were with the purchase. You can also ask what you could change or improve to meet their needs in a better way. Then, share the messages that express pure satisfaction.
Influencer Collaborations
This isn't a new trend, but it's still going strong in 2021. Regardless of the type of business you promote online, you can find influencers in the niche. Some of them are already working with your competitors, but you can offer them a deal, too.
Influencers are easy to work with. You'll sign a contract on the type of content, frequency of mentioning, and other details you expect from them. Then, they will start promoting your brand from a personal point of view. Thousands of people will see this content, and a large percentage of them will check out your products or services.
Video content is becoming dominant on Facebook and Instagram. Even Pinterest, a platform that used to be known for the coolest images, is getting flooded by video content. People are visual creatures. We remember more of the information we see. If you offer written content and a video with the same content, the video is likely to be more successful.
As for the type of videos to create, you can focus on social media ads. But you should also consider delivering valuable content, such as how-to guides, videos with tips, and testimonials.
Keep Learning!
No matter how experienced you are in promoting a business online, you can never know everything about social media marketing. The trends are consistently evolving, and new ones appear all the time. If you want your brand to grow its online presence, keep observing your audience on social media. What do they like? What new trends are they into? Are they purchasing content from your competitors? Can you deliver something better?
As you grow your brand's online presence, its audience will grow as well. But the growth won't be consistent unless you keep an eye on their ever-changing needs. Invest time, effort, and funds into proper audience research and social media marketing. The results are worth it!
Was this post helpful?
Let us know if you liked the post. That's the only way we can improve.