Your online presence can contribute massively to your revenue growth and brand awareness regardless of the business. For this, you need a modern website that creates enough curiosity in your audience and draws their attention. But it doesn't happen overnight. There needs to be proper structure and clear short- and long-term goals that drive your entire campaign or digital efforts. Some companies are diligent with their blog posts because they give them adequate exposure and visibility. The regularity of content keeps the interested users connected and engaged, giving the search engine confidence in your work. What does this mean in simple terms? To be straightforward, you must put your best foot forward with your SEO practices. 
If you listen to industry experts, they will tell you that basic knowledge is critical. You must also add layers of expertise and experience to make things work in this competitive internet space.The strategies should evolve with time. Your organization's core focus will be the products or services it offers. Due to this, it cannot be easy to specialize in this area. However, you can take the help of an SEO marketer for assistance. Their awareness of the best techniques and tools can accelerate your website's growth and visibility. It can be an excellent idea to gain some insights about the10 basic SEO principles before talking to any agency for your project. Knowing about the fundamental requirements will allow you to approach them more confidently. So, let's go!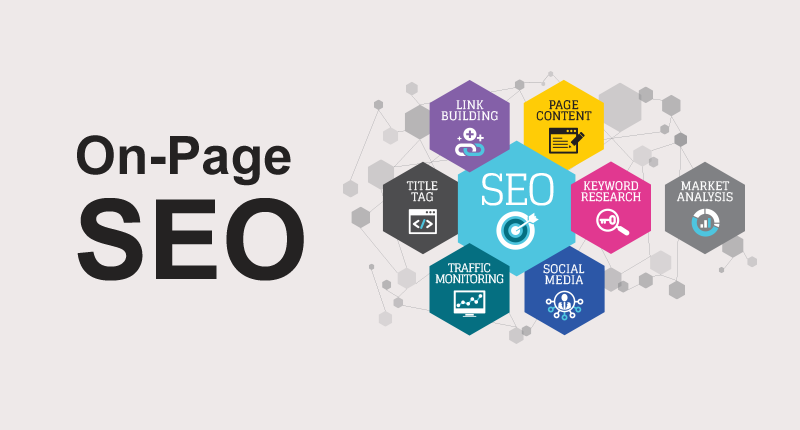 Basic SEO principles
Bounce rate
Google Analytics report is the best place to learn about this metric. It is a concern if your most critical website pages depict a high bounce rate. The bounce rate indicates the percentage of visitors leaving your website without even passing the first page compared to the total site traffic. In on-page SEO, it's crucial to determine the relevancy of the content page for your users. When people bounce off the page quickly, it hints at issues with the landing page and content quality. One can control this by targeting the relevant business keywords in the content and improving the navigation structure. After all, you must know your site's strengths and weaknesses well. However, if you hire an SEO agency for help in this area, you can expect them to take this game multiple notches up and deliver outcomes.
Meta description
It's a summary of the webpage content appearing on SERPs. Readers look at it to decide if they should visit the site. You can consider it to influence your webpage's click-through rate. Meta description accompanies URL and title tag and should be about 135-160 characters at best. Each page should have a different Meta description, even though it's not a ranking factor for Google.
Keyword cannibalization
It's undoubtedly not a good piece of news. Some people may try to convince you that targeting a keyword through more pages would help. But be wary, as this can mar CTR and page authority. If your site targets the same search keyword through multiple pages, it cannibalizes your keyword because each web page competes with each other to rank on top. You can lose a good chunk of site traffic due to this or guide visitors to the wrong pages. 
External (outbound) links
When you add relevant external links to your web pages, Google gets a better idea of your content and gains trust in your content quality. Studies have proved external links influence rankings. However, those outbound linksshould be credible.
Visual properties
Your website should have the right balance of infographics, videos, and images to make things interesting for your audience. It benefits SEO. Over 36% of users rely on visual search for online shopping. So, when you add this component and optimize the supporting texts, you get an advantage. 
Geotagging
On-page SEO's basic principle also talks about local search targeting. It can be irrelevant for enterprises, but small and medium-range companies depend on their neighborhood for growth. Three things can prove effective in this domain:
Optimizing content for "near me" searches
Building links with other local entities
Leveraging third-party apps and reviews for local listing
Email outreach
Run email campaigns to get backlinks to your web pages. It involves intense research focusing on blogs and sites that cater to your niche or sector. When you ask for backlinks, you need to use personalized messages with a helpful website or blog link to convince them why they should consider you. Things become easier if you have content, quote, or other high-quality information.
White space
Graphic designers know the significance of empty or white space in a graphic or document. You can use this element in your on-page SEO to enhance user experience. It makes content more appealing to your audience.Using numbered lists, bullet points, short paragraphs, and line breaks plays a critical role.
Search features
Earlier, you had two options for attracting search results – paid ads and organic traffic. Today, you have featured snippets, top stories, and carousels. If you succeed in targeting snippets, your CTR can improve by more than 43%. Related and target keywords can help you with this. You have two content formats to exploit – paragraphs and listing. SEO marketers believe that using FAQ schema can come in handy here.
Robots.txt file
Pay attention to the robots.txt file to enable the crawler to index your content faster. Where can this help? It helps you hide content (folders, URLs, and files) you don't want the search engines to notice. Suppose a site audit reveals duplicate or thin content. You can block them from appearing in the searches with this file. Consequently, the intended pages will draw attention and become visible over time.
Conclusion
On-site SEO is not a one-time activity. It goes on forever and evolves to serve your audience with the desired content and to rank your site on top. The process can be simple to complex. Experts believe that doing what you can manage is best. After all, you must know your site's strengths and weaknesses well. However, if you hire an agency for help in this area, you can expect them to take this game multiple notches up and deliver outcomes. As mentioned earlier, results take time to mature. So, expecting any immediate change in the site stats will be a waste. Sustainable and gradual improvement attained through established SEO principles can be more reliable.