Over the past several years, decentralized finance (DeFi) has gained enormous popularity and become a crucial component of the cryptocurrency industry. One of the newest platforms to enter the market is Tectonic, and it will face tough competition from established players.
According to DeFi Llama, all DeFi platforms had more than $200 billion in total value locked (TVL) as of March 2022. By accounting for $1 billion of that amount, Tectonic achieved a significant milestone that month. Nevertheless, the latest crypto meltdown destroyed more than 50% of Tectonic's TVL as well as the whole DeFi market's TVL.
You can also read: All you should know about bZx (BZRX)
According to this pattern, the TONIC coin has been declining ever since its previous upswing in February 2022. Nonetheless, some analysts are predicting an upbeat price for TONIC.
What is Tectonic Crypto?
A new platform called Tectonic is capitalizing on the DeFi craze. Users can take part in it as lenders or borrowers of liquidity. While borrowers can withdraw money, the former supply liquidity and are compensated with a passive income.
The Tectonic platform is designed for three different user types: traders who borrow to take advantage of short-term trading and farming; hodlers who intend to hold cryptocurrency for a while and want to earn interest on their funds; and users who want to profit from various cryptocurrencies without selling their original assets.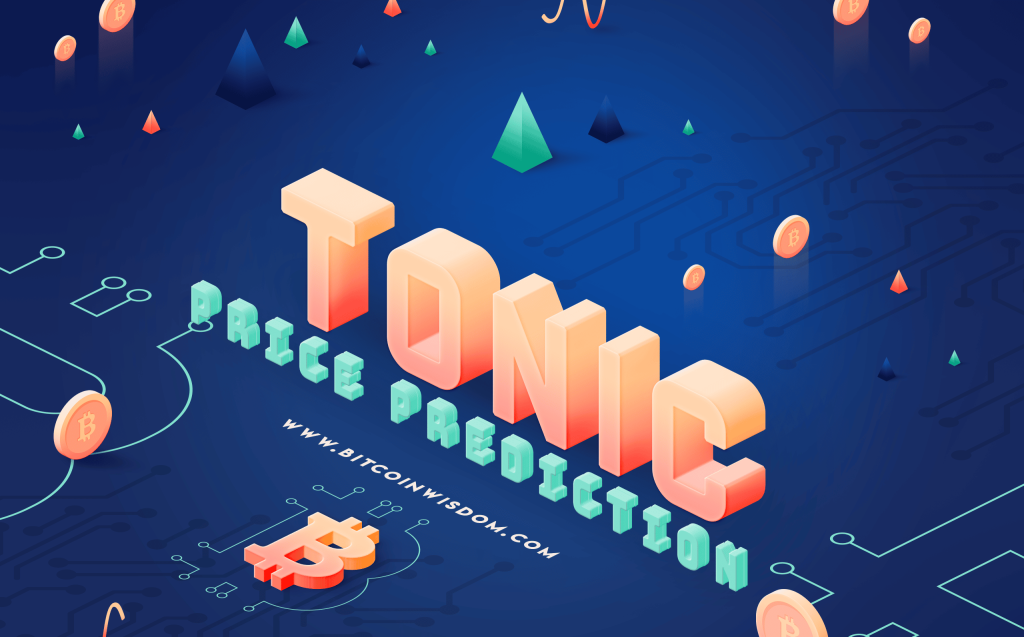 Over-collateralization is Tectonic's go-to strategy for its lending platform. In order to prevent users from escaping with the leased funds, the borrowers lock in more money than they originally planned to borrow.
Users can utilize the platform to assess how much they need to lock in by using a collateral factor. Each cryptocurrency has a collateral component, which is a proportion that users can borrow based on the value of the collateral and is present in all cryptocurrencies.
How and Where to Buy Tectonic?
On Crypto.com, Pancakeswap, Uniswap, and Gate.io, you may buy TONIC coins. To purchase TONIC, go to your favorite cryptocurrency exchange and carry out the procedures listed below.
Visit the exchange and connect your wallet address with the exchange of your choice to purchase the coin.
To ensure that your TONIC can be exchanged for Ethereum, Binance Smart Coin, or Dogecoin, buy these coins. After paying with the aforementioned cryptocurrencies, buy TONIC and keep the coins in your wallet for future trading.
How to Invest in Tectonic Crypto?
It's difficult to tell. Even though Tectonic only launched token staking in March 2022, a lot will depend on how the cryptocurrency market performs in the upcoming years.
It is crucial to conduct your own research on a coin or token to see if it is a good fit for your investment portfolio in the very volatile world of cryptocurrencies. Among other things, your risk tolerance and the amount you plan to invest will determine if TONIC is a good investment for you.
Never invest money that you cannot afford to lose because past performance is not a guarantee of future results.
Some forecasting websites were rather upbeat about the token's future as of February 2023. Keep in mind that price predictions for cryptocurrencies might be inaccurate and that they can fluctuate both up and down.
Tectonic crypto price prediction
Users of the Tectonic protocol will be able to deposit assets and generate passive income or borrow money to increase the liquidity of their assets. The project's team is certain that this will result in a more effective and equitable financial system.
The price of the tectonic crypto may increase as a result of a few different things. First off, as the platform develops, it is probable that more people and organizations looking for alternative investment opportunities will embrace it.
The tectonic crypto would also have even more utility if the team were to successfully implement its plan, which would raise demand and, ultimately, the price of the token.
Given all of these elements about tectonic crypto price prediction, it is logical to anticipate that the price of TONIC coins may eventually increase in value. Yet, there are always hazards associated with investments, so make sure you conduct your own research before making any decisions.
In conclusion
It's crucial to bear in mind that cryptocurrency markets continue to be incredibly volatile, making it challenging to anticipate with any degree of accuracy what a coin or token's price will be in a few hours and even more challenging to provide long-term estimates. As a result, forecasts made by experts and algorithm-based forecasters occasionally turn out to be inaccurate.
You should always conduct your own research if you are thinking about buying cryptocurrency tokens. Before making any investment decisions, consider the most recent market trends, tectonic crypto news, technical and fundamental analysis, and expert opinion. Never trade with money you cannot afford to lose because past performance is no guarantee of future results.
Was this post helpful?
Let us know if you liked the post. That's the only way we can improve.