eBay garners over 180 million buyers worldwide, so it's an expansive marketplace where people can buy and sell multiple items. One of eBay's most attractive features is that the platform offers customizable listings. This means that you can personalize your listings any way you want and insert ads for your products.
While eBay acts as the perfect place for sellers and businesses to advertise their products, they also come up with terms and conditions that help manage the many clients to which the platform caters. Not adhering to these conditions might result in the suspension of seller accounts. You're losing customers and lowering your revenue and income by a considerable margin.
The solution to this problem is to look for an eBay account for sale. You can buy eBay account through various websites that either sell stealth accounts or old eBay accounts so that you can continue your business in the unfortunate event that your main account is banned or suspended by eBay.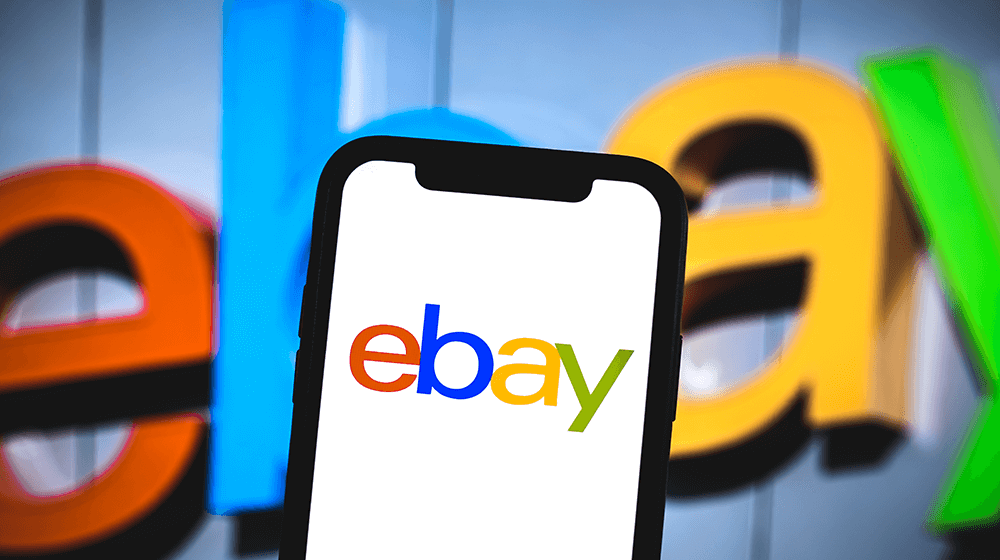 What Makes The eBay Marketplace Different From Others?
Sell Old And New Items:
The best part about selling on eBay is that you can sell both new and used items. It's also famous for selling collectibles, antique items, and other gently used items. It can be kid's toys, limited edition books, comics, or antique show pieces.
Option For Auctioning And Fixed Price Items:
The platform also holds an auction for popular items, and the highest bidder gets to place the order for the product.
If you're not looking to take part in an auction, you can also use the "buy it now" button to buy the product directly at a set price.
Global Shipping Program:
Since eBay has a Global Shipping Program, you can quickly ship to any country across the globe without an issue. All the nitty gritty that comes with international shipping, such as customs, taxes, and shipping costs, are taken care of under this program, so sellers don't have to worry about this part of the process.
Moneyback Guarantee:
Moreover, the main attraction of eBay as an online marketplace is its money-back guarantee policy. This is great for apprehensive customers about ordering things online and gives the platform a reliable and credible reputation.
Free Listings:
As a seller, once you sign up to the platform, you get 50 listings for free, after which you need to pay 35 cents for listings beyond this number. You may also have to pay a small commission for every item that you sell.
Some of the top-selling products on the eBay online shopping program are health and beauty products, electronics like tablets and phones, video games, and household needs.
What Are Some Benefits Of Selling On eBay?
Excellent Search Engine Optimization:
Comparing eBay to other search engines might not be the best, but it's still relevant. In fact, if you search for specific products like household items or supplies, you'll find that eBay is among the top search results. Hence, as a seller on eBay, you have a good chance of growing your online visibility.
Trustworthy Platform:
Being one of the oldest online marketplaces in the world, eBay has gained a reputation for being a trustworthy online store that attracts millions of customers annually. Because they have a money-back guarantee policy, customers can order products from the platform without any worries.
For newcomers on the platform, ordering from specific sellers might feel like a huge gamble, but the platform makes it easier by offering this reassurance, so you don't have to worry about losing money or the sale being a fraud.
Low Fees:
Compared to other competitor platforms, eBay has a significantly lower fee structure, so you don't lose out on earning more in revenue and profits when you sell your items.
Typically, the charges incurred by selling through eBay are about 10-13% only. In addition to this, if you get recognized as a Top-Rated Seller, you have a chance to lower these fees as well. You can even subscribe to their eBay Store plan to get reduced charges.
Auction:
One of the most popular aspects of eBay is the auction option. It was a new and innovative feature that wasn't available on other such platforms. Even if the items you put up for auction do not include a sale, you can add them to the fixed-price listings and sell them off. Till today eBay is at the top list of online marketplaces for auctions.
Expansive Marketplace:
eBay has over 180 million users, which is quite a vast marketplace. As a seller, you are exposed to a broad audience who can become your potential customers eventually. Your business gets to enjoy exposure like never before.
If you only have an offline store, consider getting your business online and onto platforms like eBay so that you can reach a wider audience and grow your business significantly.
Easy Shipping:
The best part about selling with eBay is their global shipping program. Because of this, all sellers are allowed to sell to countries outside their own without having to worry about customers or other shipping taxes.
The actual cost of international shipping might come up to a high rate, but with eBay, you sometimes get an exclusive offer of up to 52% off.
Conclusion:
As more of the world goes online, businesses are turning towards online marketplaces to sell their products. Selling online has a lot of benefits because you don't need to have a solid offline business. Online marketplaces like eBay are a great option if you don't have a physical store.
eBay is a worthy opponent to other online marketplaces with a tight grip on experience and visibility in the space for decades. As a business, you also get more exposure to a customer base which helps you grow your business and earn more in revenue.
If you're looking to start your online business, eBay is a great option to get started with. From unique features like auctioning and low fee structure to their transparent user policies, eBay is a reliable platform for all kinds of businesses.
Was this post helpful?
Let us know if you liked the post. That's the only way we can improve.