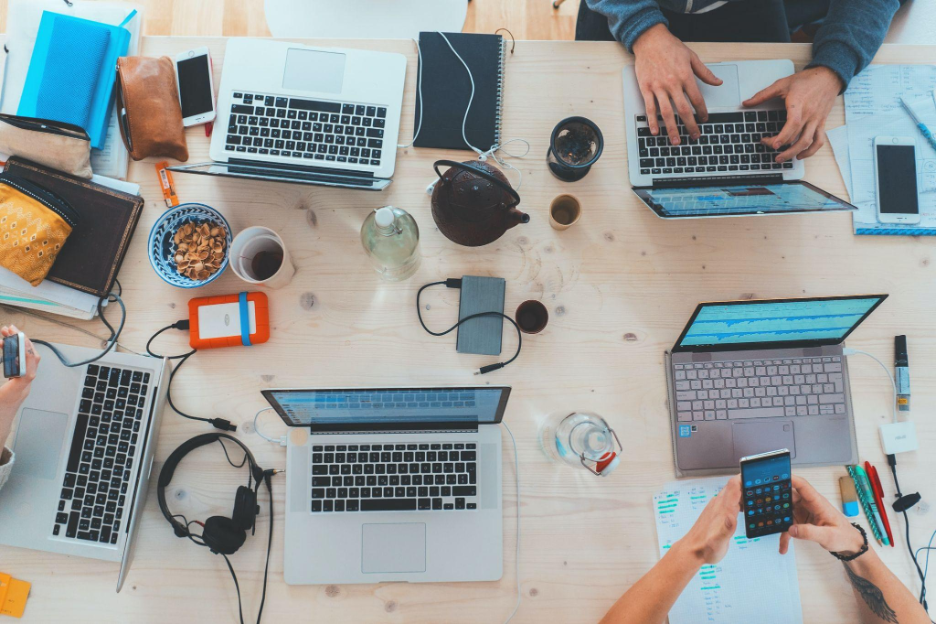 https://images.unsplash.com/photo-1519389950473-47ba0277781c?ixlib=rb-1.2.1&ixid=MnwxMjA3fDB8MHxwaG90by1wYWdlfHx8fGVufDB8fHx8&auto=format&fit=crop&w=2070&q=80
Even though some college professors and teachers speak against the use of social media sources for education, it is fighting back its right to be included in subjects like Fashion Studies, Journalism, Psychology, and even some serious courses like Law and Nursing. Since the majority of business negotiations and debates take place on Facebook, Twitter, and Instagram, the use of social media simply becomes the medium where first-hand information can be obtained.
The Use of Primary Sources.
It is one of the most important advantages that a student receives when turning to social media as it represents primary sources. It means that you can use first-hand information like interviews or discussions.
Adding Modern Information To Your Paper.
Social media is a worthy alternative or an addition to the books that often contain outdated information. If you want to discuss a recent event in your paper, using social media reports is a great solution. If it sounds too complicated, consider college papers for sale online as one of the options. Once you receive helpful ideas, things will get better!
Inclusion of First-Hand Statistical Data.
Contrary to popular belief, social media can be used for tasks like dissertation writing when you include samples that fit your methodology. Think about adding statistical data as you study subjects like cyberbullying or remote education as one of the options. It will make it possible to collect related data much easier!
The Coverage of Multimedia Sources.
The use of social media also makes it easier to add various pictures, graphs, screen captures from videos, or advertisement production. It's essential for those students that major in Graphic Design or Media Studies. It helps to liven up the text by adding various types of sources. Remember to cite them properly by having each source mentioned on your References page!
Going Beyond Your Course Materials.
One of the most obvious benefits of social media's use in education is using not only your textbooks and lecture notes but actually researching information online. This way one learns about independent analysis and research. Once your college professor sees that you went beyond the usual sources, it will be reflected in your good grades.
Cooperation & Team Projects.
The role of social media often goes beyond citations and turning to blog posts that have been encountered online. Working on some team projects, students learn to cooperate and study information from both camps of the issue as they start with debates and learn to analyze things. It also teaches impartiality as the information is being collected.
Creative Writing Tasks.
Another interesting field worth mentioning is creative writing where the use of social media can easily lead you to Instagram as you explore photography and popular trends. Since it's a part of almost every person's life these days, the use of such sources is also a great opportunity to study and explore what is currently trending.
The Intellectual Property Matters
https://images.unsplash.com/photo-1593444285553-28163240e3f1?ixlib=rb-1.2.1&ixid=MnwxMjA3fDB8MHxwaG90by1wYWdlfHx8fGVufDB8fHx8&auto=format&fit=crop&w=2070&q=80
Remember that any picture, meme, graph, and even screenshot of someone's quote found on social media always leads to an author and represents the intellectual property. Therefore, do your best to find the original poster and include this information "as is" in your essay or research paper. It will help you to avoid disputes in the future and add confidence to your writing.
BIO
As an educator and content creator, Eric likes to explore the ways how technology can be used to improve education and our daily tasks. His posts offer interesting solutions that are easy to implement. Follow Eric to learn something new and get inspired.
Was this post helpful?
Let us know if you liked the post. That's the only way we can improve.