One of the most wanted features of the last year, which Google has been working on is now globally rolled out. Google has announced that its 3D ad format Swirl is now available to all Display & Video 360 customers globally following a beta program involving brands such as Adidas, Belvedere Vodka, and Nissan.
This feature was being tested for the last year for a very long time and is now accessible to all advertisers and brands.
How does the new "Swirl" format work?
The new Swirl format allows advertisers and brand owners to offer a 3D form of their promotions, which is also interactive.
The digital information world explains the cool new feature in more detail by clarifying that the Swirl 3D ad format involves banner ads that enable marketers to use interactive 3D product models in their promotions. Google wrote in a blog post that Swirl 3D ad format allows consumers to engage with a specific product like the product is right in front of them.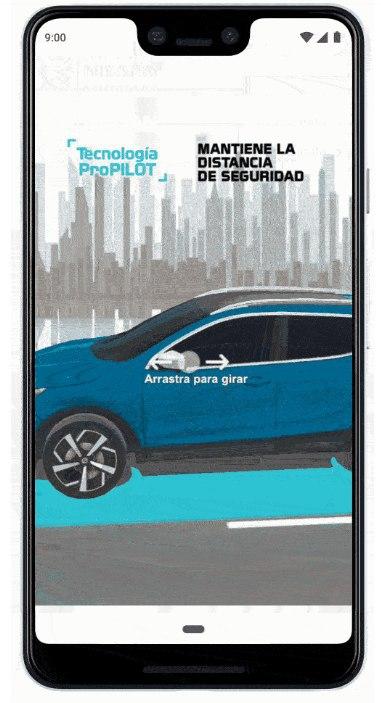 Consumers can rotate, zoom, and even expand the product in the ad. With Swirl ads, marketers can illustrate changes in behavior, unique product features, new technology performance, and many more. The company described various campaigns that have already been created using the Swirl 3D ad format. Nissan Spain used the Swirl 3D ad format to show off new features of Qashqai SUV. Adidas Latin America also used the format to advertise the Adidas Ultra Boost 2019 shoe.
Note that as interesting and useful the Swirl feature is; it also has some difficulties to start using it. For example, it needs technical and professional skills to be created. Developing complex 3D presentations can be challenging and sometimes really hard, but from my point of view, it is worth the effort since Swirl ads can be a great option for advertisers to boost engagement, and brands can maximize brand messaging using this format. As more platforms are moving towards AR
(augmented reality) and VR (virtual reality) presentation formats, Swirl ad format will provide Google another way to improve its ad offerings.
How to use the "Swirl" 3d ad option?
Previously the swirl feature was only available to limited brands such as Adidas, Nissan, and Belvedere Vodka. But from today on, the new update is available to everybody and all brands and businesses workwise.
If you want to create a Swirl campaign, you can upload 3D assets to Google Web Designer. Advertisers can also edit campaign models using Poly. These ads run across Google Ad Manager Inventory, which means that your campaign will get large-scale reach.
Was this post helpful?
Let us know if you liked the post. That's the only way we can improve.